6 Best Practices for Employee Onboarding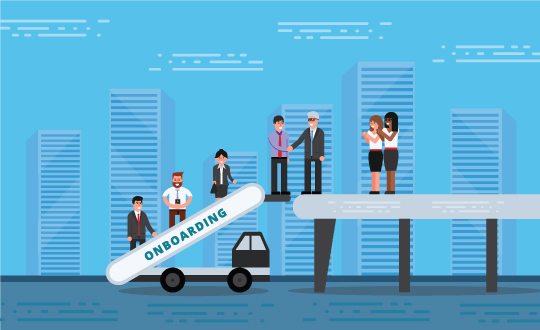 The advantages of great onboarding are clear: almost 60% of new employees are more likely to stay with your company beyond three years if they experience a positive introduction to the company! Despite this, too many companies still don't invest enough time and resources into new employee onboarding…
The best onboarding practices should make your new hires familiar with company culture, knowledge, and behaviour, as well as their performance expectations.
This in turn results in new employees adjusting to the workplace faster, helping them to become productive and successful additions to the company in a shorter timeframe. In fact, research shows more formal and structured onboarding has a high return on investment.
Read on to learn about some of the best onboarding practices you should be considering for your organisation!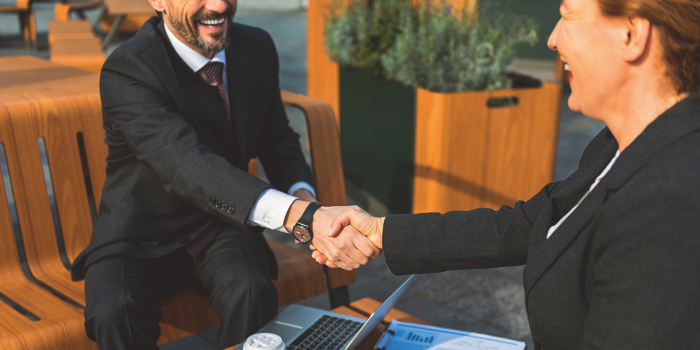 1. Prepare Early for the Start Date
It's a good idea to reach out to your new employees before their start date. Keeping in close contact can reinforce a relationship with the company as well as give new hires a better idea of what to expect on day one.
By contacting new recruits, you can send out helpful information they'll need to know for their first day, such as parking facilities, public transport, dress code, lunch plans, and more. It can also set out the agenda for your new employee's first week.
To make onboarding more efficient, many companies also send out emails to the hiring manager reminding them of the new recruit's first day.
This email can help managers ensure that a checklist is in place and being followed for the new recruit's onboarding. Indeed, Google has found that using reminder alert emails can help bring a new employee up to speed 25% faster.
2. Create an Onboarding Checklist
Having an onboarding checklist can give new employees a more tightly structured onboarding experience – but it also serves to guarantee you cover every aspect of their recruitment.
Such a checklist can help to ensure the new hire has signed off the right documentation, undertaken the appropriate training, met key staff members, and more.
It can be easier to use recruitment and onboarding software to facilitate the onboarding process. Such software helps automate onboarding procedures by providing to-do lists that allow the HR team and managers to seamlessly track a new recruit's progress!

3. Create a Comfortable Work Station
Welcome your new employee with everything they need on their first day to get on with the job. Ensure their work station is complete with all the equipment they will need. A welcome pack won't go astray either.
Creating a comfortable work station includes setting up their email accounts and other important services. Include an employee handbook, important paperwork, and any company documents at their desk for review.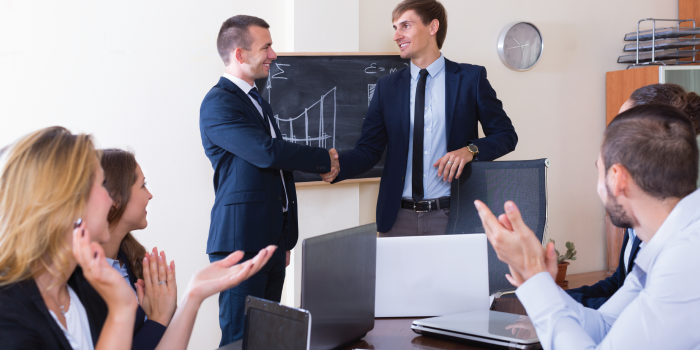 4. Introduce Them to the Company
Your company's culture and values might not be immediately recognisable to outsiders and new employees. That's why it's an important aspect of all onboarding material.
Find a way to express your company's values to new employees and synthesise the most important aspect of the company's culture. An easy way to do this is to provide a company handbook that lays out ground rules, explains internal jargon, and answers common questions.
Your handbook can be a physical document, but it can just as easily be a Trello board, a software module, or as Facebook has, an internal Wiki.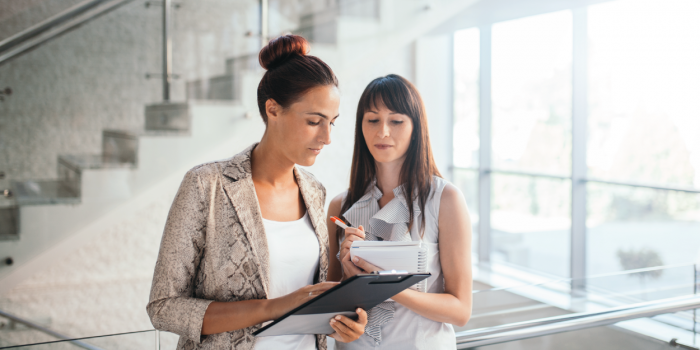 5. Match Mentors to New Recruits
Mentors are one of the best ways to acclimatise your new employees to the company. They can get advice, ask questions and make connections within the company in a safe setting. It can also ensure employees feel engaged within the company, positively impacting your company's productivity and retention rates.
A mentoring program also provides great leadership training for your more experienced staff. In fact, it's been found that people who serve as mentors experience greater job satisfaction.

6. Set Reasonable Expectations
Research has shown it can take between six months and a year for new employees to reach full productivity. Beginning at a new workplace can be stressful, so it helps to keep the workload light on the first week of the job. Your new recruit will likely be bombarded with new information, so it helps to give them time to take it all in.
Try setting milestones for new recruits for certain intervals throughout their onboarding experience. Give them goals for every 30 days. Having short and long term goals also helps managers to gauge a new employee's progress, while the employee can also see their own improvements.
If you are ready to streamline your onboarding processes and improve your new recruits' time to productivity, you may benefit from tailored recruitment and onboarding software.
PageUp's Recruitment Management and Onboarding software-as-a-service can help you implement onboarding best practices by providing automated forms, trackable workflows and an engaging learning portal.
Learn more about our recruitment and onboarding solution today to get your new recruits up to speed more quickly and efficiently. 
See PageUp in action today
Find out how the world's leading organizations use PageUp to make better HR decisions every day
Request a demo