Posted on 13 Jan 2016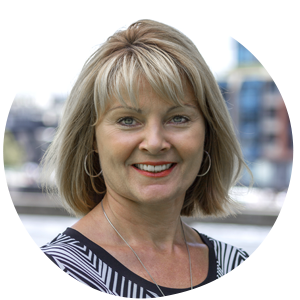 Written by Sylvia Vorhauser-Smith, PageUp Senior Vice President, Research.
This article was originally published on Forbes.
Goodbye 2015… That was a pretty amazing year, jam-packed with innovation, change and the continuing transformation of the world as we know it.
I closed out the year consolidating the research we had gathered during the course of it, from which drip-filtered three themes and three trends that are unmistakeable hallmarks of HR we will take with us into 2016. Here they are.
Theme 1: Complexity is killing HR
It's an overwhelming scene. Unrelenting business competition, increasing globalization, transformational change, technology and more technology – it all calls for exceptionally talented people to inspire others and to be inspired to answer the call.
For HR, that means an overhaul of long standing HR processes and the technologies supporting them, together with advanced skills in data analysis and strategic advice.
Despite being up for the challenge, many HR professionals complain about the increasing complexity of their environment, poorly integrated HR technologies and excessive data that swamps them with un-interpreted outputs and bamboozles leaders and managers. A strong focus on simplifying processes and producing information that really matters are top of mind.
Theme 2: Strategic workforce planning just isn't very strategic
Sierra-Cedar research suggests that only 12% of organisations are seriously embarking on strategic workforce planning, and of these, only 25% have technology tools to assist them. Surely that is an indictment on both HR's strategic planning capabilities as well as its focus.
In 2016 there is no excuse for organizations to be on the back foot with workforce forecasting, attraction and retention strategies, mobility and succession planning. The need is there and so are the tools.
The reward for getting this right is a win-win for HR and the business: strategic workforce planning remains the biggest opportunity for HR to make a valued business impact.
Theme 3: The FUD Factor remains high for HR technology adoption
Fear, Uncertainty, Doubt. This continues to be the visceral response from too many HR practitioners when it comes to the advanced HR technologies they could and should be using to do their jobs.
We don't need any more 'people persons' in HR; we need 'business persons' who understand that they oversee the greatest asset every organization has and failing to be equipped and skilled in the use of the technologies that optimize the productivity and performance of that asset is unforgivable in 2016.
With self-service HR high on the uptake, most operational aspects of HR will soon disappear. Time for heads-out-of-sand. Technology is your friend, HR.
For more on the latest trends and insights for 2016 (and beyond), check out our blog and our aptly-named Trends and Insights section on the resource hub.