Posted on 28 Jan 2016
About The Author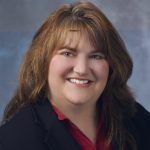 Stacey Harris
VP, Research & Analytics , Sierra-Cedar
A leading member of the HR practices and technology research community since 2007, Stacey launched Bersin & Associates HR research practice before joining Sierra-Cedar as Vice President of Research and Analytics in charge of Sierra-Cedar's Annual HR Systems Survey and Research function.
---
Stacey, do you think current engagement measures miss the mark?
For today's workplace, I'd have to say, yes. Traditional engagement surveys have focused on delivering a series of survey questions once or twice a year, and the survey itself has typically been anonymous. But this approach is counter to what we're seeing in the market as a whole for technology and for this generation of the workforce especially. We are working in a world that is very collaborative and very social, yet these surveys are missing both the social aspect of data gathering and the personalisation that this generation is looking for.
Instead of having groups that create a vision for engagement, we are stuck on anonymity and individuals. Companies must create a safe environment to share feedback and prove that the organisation can be trusted. After all, if someone is concerned about their manager or their work environment, they aren't going to be open about it in a survey. It is part of the company's role to create that trust. Without it, there can be no engagement.
Has technology changed the way we measure engagement?
Yes, we are seeing an uptick in pulse surveys, with people giving a simple thumbs up or thumbs down to provide insight into two or three questions. The influx of mobile technology is allowing individuals to provide feedback regularly, which is helpful to a bottom-up approach to culture creation.
In addition, more organisations are leveraging brand management tools that provide a much more honest view of what's going on in the organisation from the employees' perspective. These are more valuable tools because instead of asking, "Are you happy about something?" or "Is your manager doing things right?" companies can start real conversations about what employees think of the corporate culture.
Social technology is being leveraged to build conversations around certain topics while coaching and mentoring tools are being transformed into engagement tools to build conversations around topics that were once considered taboo.
If not via surveys, how else can companies approach engagement?
I'm pretty passionate about this: organisations need to stop doing engagement surveys and start building engagement strategies. Without a strategy, it's like predicting the rain without telling someone what clothes to wear. The strategy is a thoughtful approach that provides a framework for how to address engagement and defines the outcomes you are hoping to achieve. While different organisations will require different toolsets and approaches, a strategy will help identify what leads to engagement at that company and how to improve it. Then, decisions can be made about how to measure what that particular organisation defines as engagement.  
There's a lot of superficial talk about "the engagement number we're trying to reach," but this doesn't give you what you're looking for. What people should be looking for is not "90% of something" but an engagement measure that has room to grow. Organisations that have been doing surveys year over year are going to get the same high numbers. I believe if you consistently get 90 percent or more, people are afraid to tell you what's actually happening. If there's no room for improvement, then you haven't captured what's important.
Every organisation has opportunities to improve – if not, maybe you aren't asking the right questions.
Any final thoughts?
I think there is a shift back to something we saw a century ago, where people expect to have more interaction. Around the globe, we're seeing an expansion of people wanting to engage with the company they work for. People want to know who the owners are and who the managers are. There is a social contract with their company and employees want to know what's going on – both good and bad. That's not something we've seen in 50 years.
In the long run, if a company is managed well, then it will be able to connect with its employees throughout their career – and they might come back when they make career changes. Companies need to think about talent not in the context of a war for it, but as a vital asset they need to create a relationship with.