Posted on 05 Feb 2016

Executive Summary
In the global talent market, employees have power. Everyone is in pursuit of the same limited resource – the result is that talented workers enjoy choice and opportunity. With 73% of CEOs citing skill shortages at crisis levels (1), it is no longer enough for organisations to create an employee value proposition at an organisational level. To engage 21st century talent, the connection must be with the individual. There is increased recognition that engagement matters and in 2015, for the first time, 'culture and engagement' was rated the most important issue faced by organisations globally (2). Yet, despite all efforts only 30% of the workforce is engaged (3).
Engaged employees are aligned to the organisations mission and values. Engagement is crucial for driving discretionary effort which leads to innovation, high customer satisfaction and increased productivity. Engaged employees give that little bit extra because they want to, because they are energised by their work, because they believe in the organisation and what it's trying to achieve.
Engagement is about winning the hearts and minds of individuals. Senior leaders, managers, employees and HR all have a role to play in engagement. Companies that understand this are starting to apply consumer marketing principles to their management of employees. Yet, paradoxes remain.
Engagement is crucial for driving discretionary effort which leads to innovation, high customer satisfaction and increased productivity.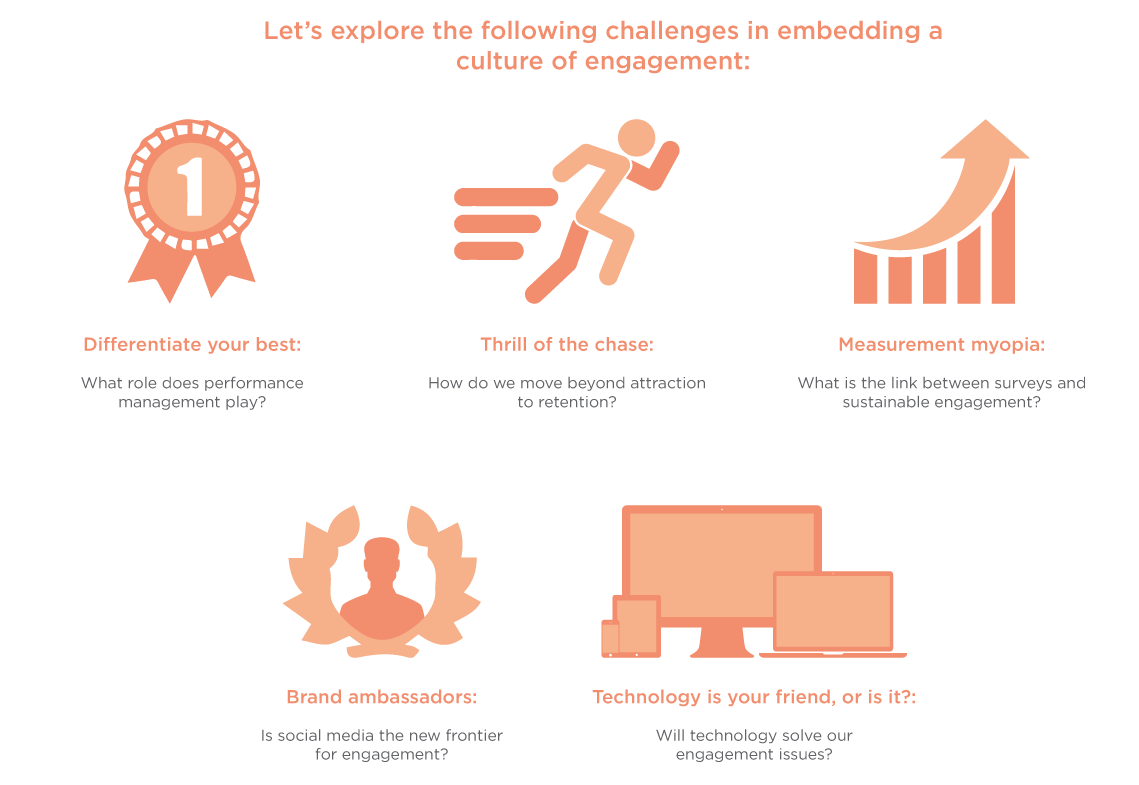 We explore the following challenges in embedding a culture of engagement:
Differentiate your best: How do we reconcile the drive for high performance with the need to eliminate disengaging practices of the past? Understand the objectives of the performance management process within your organisation. Is the emphasis on learning and development or pay-for-performance? Performance discussions embedded in business as usual will drive stronger outcomes. Ratings are neither good nor bad, they're a tool. Consider pulse performance practices that provide regular feedback and ongoing discussion.
Thrill of the chase: A strong emphasis on talent acquisition without the flow-through to the rest of the talent management cycle means attraction does not always translate into long-term retention. Managers are critical for engagement – coach and empower managers to connect with talent. Mobility practices that identify development opportunities and move talent internally will drive engagement and retention. Engagement is not a generational issue: the opportunity to learn and grow, do meaningful work, and flexible work practices transcends age, gender, education and role.
Measurement myopia: Do surveys create a myopic view of engagement? A narrow focus on a handful of key indicators may be hiding underlying issues and creating blind spots. Setting score targets can lead to 'gaming' the score. Focus on shifting the underlying behaviours. Frequency of surveys, underlying measures and ability to action outcomes are important considerations.
Brand ambassadors: Is social media the new frontier for engagement? Social networks act as digital billboards for employers. HR and marketing no longer own the employer brand, social media means employer brand is shaped in a very public manner by employees past and present. People connect to authenticity so create brand ambassadors to promote the human side of the organisation.
Technology is your friend, or is it?: Technology empowers us as never before, it also enables surveillance and monitoring of our actions and preferences. Technology supports engagement by enabling autonomy, collaboration, social affiliation, feedback and recognition. Solutions need to be coherent with your employer brand proposition and culture, and meet the needs and wants of your workforce.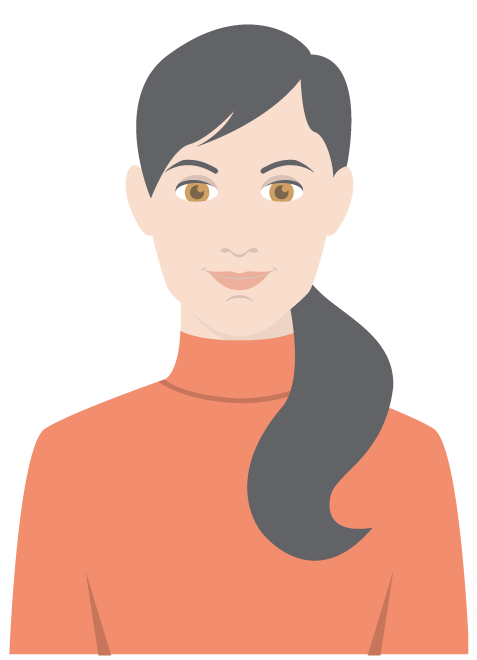 Engagement matters. Engaged employees are inspired to do their best work every day. Winning the war for talent is not enough. Employees have options and in a tight labour market, talented individuals will vote with their feet. To win the war for engagement employers need to understand the individual drivers that motivate employees. The underlying strategies for performance management, retention, employee feedback and building brand ambassadors provide the scaffolding for engagement. Creating a flexible, transparent and customised approach will help align the workplace with the needs of the individual.
PWC. People Strategy for the Digital Age: A New Take on Talent – 18th Annual Global CEO Survey. PWC, 2015.
Deloitte University Press. Global Human Capital Trends 2015: Leading in the New World of Work. 2015.
Gallup. State of the American Workplace. 2013.
DOWNLOAD THE FULL WHITEPAPER!
If you like this content, check out our Talent Lab, the go-to destination for HR thought-leaders who want to push the boundaries and challenge the status quo.