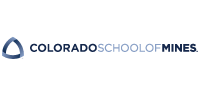 We are gaining a lot of efficiencies in our search process using PageUp. The overall process of having everything in the one place – that is: the requisition comes through, the job gets posted, the applicants come in and get reviewed, the offer is done through PageUp – is a much more efficient process for us.
- Debbie Wernli, Employment Manager & Deputy Title IX Coordinator - Colorado School of Mines
---
Colorado School of Mines is a public research university with the highest admissions standards of any university in Colorado. Specialising in engineering and applied science, Colorado School of Mines placed in the top 100 best national universities as ranked by US News & World Report.
Colorado School of Mines originally had a manual recruiting system that had candidates emailing their information, which would then need to be downloaded and submitted to the relevant search committees.
The school began looking for an applicant tracking system (ATS) that would hold all documentation in one place for easy reporting and so candidates had a better application experience.
With PageUp's recruiting software, the school has been able to create a more efficient process and a better experience for applicants. Its search process is now streamlined, so there is no more back-and-forth of candidate documentation.
As soon as a candidate applies for a position, the search committee has instant access to their information. They can also use the system to track the approval process and book telephone or on-campus interviews.
Employment Manager and Deputy Title IX Coordinator, Debbie Wernli says the entire process has become much more efficient.
"It's wonderful that as soon as the applicant applies, the search committee has access to their materials and they can start their review right away. It's a much better process for the applicant too, in that they are getting responses on their status, and are able to check their status themselves online," she says.
Want to learn more about how PageUp's talent management solutions could streamline your HR processes? Read some of our other testimonials available online today!