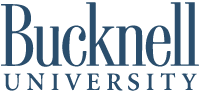 We are getting from PageUp a better end-user experience. The system has been incredibly user-friendly for us. People have easily been able to jump on board and take advantage of the benefits of using the system.
- Brandy Collins, Recruitment Consultant – Bucknell University
---
Bucknell University prides itself on offering students a quality educational experience. This private liberal arts college was founded in 1846 and has since been rated one of the United States' best higher education institutions, according to Forbes.
Bucknell University chose PageUp's applicant tracking system and recruiting software because of our proven understanding of technology and best business practices.
Bucknell University's Director for HR Services Marcia J. Cooney applauded PageUp's ability to tailor its HR solutions to the school's needs.
"We found PageUp to be exceedingly flexible with us and very supportive," she said.
"They worked with us to design processes that worked best for Bucknell. They were very patient to ensure we got what was best for Bucknell."
Bucknell has seen the results of this unique and collaborative experience, right down to the end-user. Its user experience for new candidates, recruiters and hiring managers has improved greatly thanks to PageUp's tailored modules.
Thanks to mobile technology, candidates find the PageUp system easy-to-use, while search committees find it easier and more efficient to access the information they need.
Want to know more about what PageUp's applicant tracking system and recruiting software-as-a-service can do for your institution? Read more testimonials on our Resource Hub today!