By: Zrinka Lovrencic, Managing Director, Great Place to Work Institute Australia
Posted on 04 May 2017
People often ask me when will robots completely take over from humans in the workforce. It is an odd question to me, as I feel the concept of employees as robots is in the past.
We essentially turned people into robots at the assembly line over 100 years ago. When the first assembly lines opened in 1913, employees went from being craftsmen to specialists. It was the beginning of the last industrial revolution. Organizations were hierarchical by design; social, economic, and custom norms were different; and access to education was not what it is today. This was relevant at the time.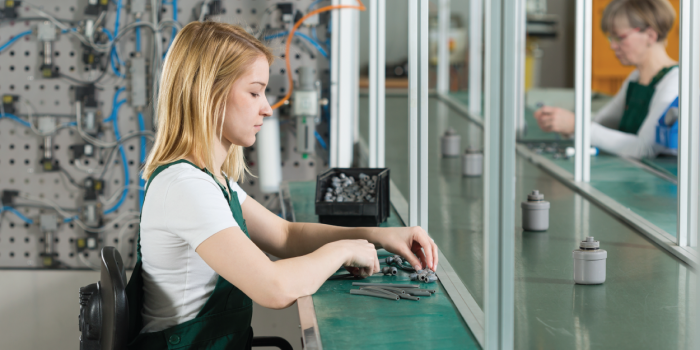 We essentially turned people into robots at the assembly line over 100 years ago.
The Australian economy was dominated by wool production, and the agricultural portion of GDP was rising. By design, there were barriers for employees to specialize in more than one area of expertise, barriers to upward communication, and barriers to collaboration. You could argue that 100 years later, not much has changed in some organizations. Sitting in a shoe-box cubicle with physical barriers to communication and collaboration.
But our economy has changed. In Australia, industry now only makes up around 27% of GDP, with services contributing almost 70% and employing 70% of the workforce.
According to the World Bank, the service industry contribution to global GDP is growing at a rate of 1% worldwide. This is the fastest growing industry sector in the world. The growth in the service industry indicates that the world's most important resource is in fact it's human capital.
However, when we think about optimising efficiency, we still tend to look at resources: specifically machinery, output, suppliers, the supply chain, infrastructure and logistics. The changes in the global and local economy, however, dictate that we should be focusing our attention on optimising human capital, and putting employees at the centre of operational efficiency optimization. This is a difficult transition, because so much emphasis is placed on building relationships, not only between people, but between the employee and the company.
My organization, Great Place to Work, has spent the last 30 years studying workplaces in over 50 countries. The good, the bad, and the sometimes very ugly. We are interested in the relationship between productivity, success and employee engagement. How does this workplace experience differ between the best organizations, and the rest?
Like customers have choice, employees have a choice of where they work.
A defining characteristic of the best organizations is that when we ask their employees what is so great about working there, they tell us "I believe in what we do, why this company exists. I believe in what we are trying to achieve, and I want to be part of it."
This is by far more relevant to the younger and upcoming generations of employees, the future of our workforce. These generations are extremely cause driven.  They need a purpose, and the knowledge that they are contributing to a greater good.
Like customers have choice, employees have a choice of where they work. If they are not given a true purpose to keep them with an organization, they will go and seek it elsewhere. I believe this is a contributing factor to why Generation Y and Millennials have a bad reputation for job hopping.
Every company has a mission statement, the essence of why it exists.
Every company has goals; the targets it needs to achieve for its stakeholders.
Every company has values, the set of desired behaviours that guide the way in which those goals will be achieved.
These need to be shared, because delivering on them is not only the responsibility of senior leadership, but of each and every employee. They are a way to align operations, inspire employees to a common purpose, help them understand the vital role they play in helping the company achieve its mission and goals.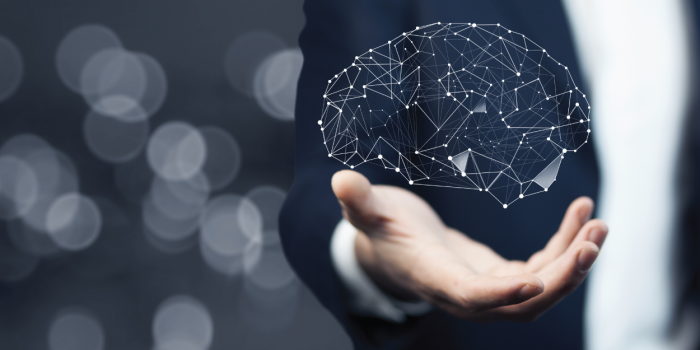 The human brain is our modern day primary resource and assembly line.
These conditions are also vital for creativity and innovation to flourish. With a professional services-dominated economy, the human brain is our modern day primary resource and assembly line. Today we are employing people to come up with solutions to problems we don't even know we have, and products we don't yet know we need. Aligning the organization allows our employees to understand how the company comes together, how each department affects others. Present and open leadership empowers employees to engage in the decision-making process. It allows employees to think outside the box, look for better ways to achieve the goals, to openly come up with solutions.
At Google, engineers are given free rein to innovate and donate 20% of their time to come up with inspiring new products and ideas. This has resulted in employee-led products such as Google Maps.
Technology company Atlassian hosts a "ShipIt" day every three months. They refer to it as 20% on steroids. Probably the most recognizable achievement would be an entire business unit for the product "JIRA Service Desk" which started as a ShipIt Day project for their flagship product.
Marissa Mayer has been criticized for suspending work from home at Yahoo. As Marissa explains, Yahoo is an innovation company that simply didn't innovate for a long time. Her aim is to bring people together at work, so they can talk, collaborate and bounce ideas off each other for new products. Working from home has its challenges in fostering creativity and collaboration.
So, what can your company do today to increase creativity and innovation?
One day a week does not make business sense for every organization. Here are some other examples to get you thinking:
Xerox have a 'no eating at your desk' rule. It encourages employees to eat in the communal areas, and communicate and socialize with their colleagues.

Nova Group runs a volunteer-based Think Tank to action ideas submitted by Nova employees, encourage the development of business cases and seek endorsement by the executive team. This process allows employees the opportunity to directly contribute to Nova in an area of interest, which may not necessarily be aligned with their day-to-day role.

EMC hosts an annual innovation incubation engine. It is an occasion where senior executives present the most pressing business issues for the coming year. All employees are invited to respond with their innovative ideas. It is a great opportunity to directly impact the core strategy of EMC.

Deloitte's famous "Dumb Things" initiative, where every few years they ask their people 'What are the dumb things we do? What is stopping you from doing your job?' They did this for the fourth time last year and, while they are still finding rules that slow them down, Deloitte is a better business for running these initiatives and listening to and trusting their people.
This is really key: listening to and trusting your people; to believe in their potential.
So back to the robots. While robotics has had a significant positive impact in today's society, it is still the responsibility of humans to innovate and create and lead our organisations into new markets.
Finally, one of my favourite quotes and a thought to leave you with, "How great would the society we live in be if everyone enjoyed going to work." Thomas A. Edison.
This piece was taken from the PageUp publication, CLIFFHANGER – HR on the Precipice in the Future of Work.  To learn more about the book and download a free chapter, click here.
---
About The Author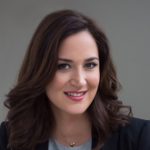 Zrinka Lovrencic
Managing Director, Great Place to Work Institute Australia

Since 2008, Zrinka has been working with leaders and managers in a wide variety of industries to assess their workplace cultures and support them as they seek to transform their organisations into great workplaces. Zrinka is a featured speaker on workplace trends, management strategies and people practices aimed at improving workplace productivity.