Posted on 02 Mar 2017
The United States has seen a steady decline in its unemployment rate with a surplus of job openings. Join us as we explore the cause and effect of this phenomena in our blog series: How HR Can Catalyze Change in the U.S. Economy.  Part 1 of this series delves into the changing workforce and competitiveness of the U.S. economy.
Part I: Demand vs. Supply—Business Has Offset Education
In recent years the United States has seen a steady decline in its unemployment rate with a surplus of job openings. According to the Bureau of Labor Statistics, on the last business day of December 2016 there were 5.5 million job openings with only 5.1 million hires. What exactly does that mean? That means: more jobs are available than the U.S. economy is able to fill. You might ask, "OK, but what's wrong with that? There are job opportunities now!"
This trend is deeply concerning because the jobs are there—but the people, interest, and skills are not.
Why is this happening?
There's been a structural change in the workforce. Business (demand) has come to outweigh education (supply). As we compete more and more on an international stage, the skill level of applicants are not meeting the needs of the global business community. We have more part-time workers than ever before and employers are finding it hard to attract talent with the right skills or experience to fill jobs.
Which begs the question, "what's broken?"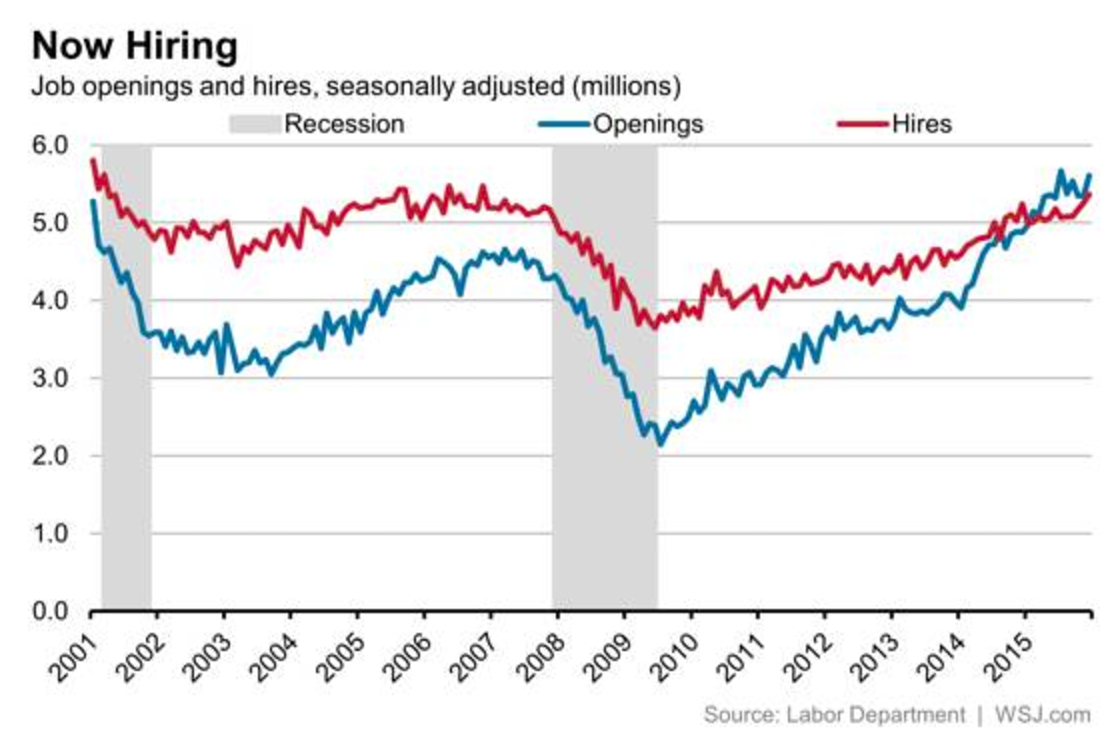 It's Time for Higher Ed to Pivot
Among many other theories, this data points the finger at the traditional U.S. education system which pushes specific curriculum-based knowledge rather than aligning education with the jobs available. For instance, there is high demand in Technical Sales and Sales Management jobs, with little education or vocational training in these areas.
Higher education is being carefully scrutinized for lack of competitiveness in technology-rich environments, with the U.S. sitting far below average in problem-solving skills. It's why specialized schools such as Pathways in Technology Early College High (P-TECH) Schools in Brooklyn, NY, designed to reform secondary and postsecondary education in the United States, are increasing in popularity.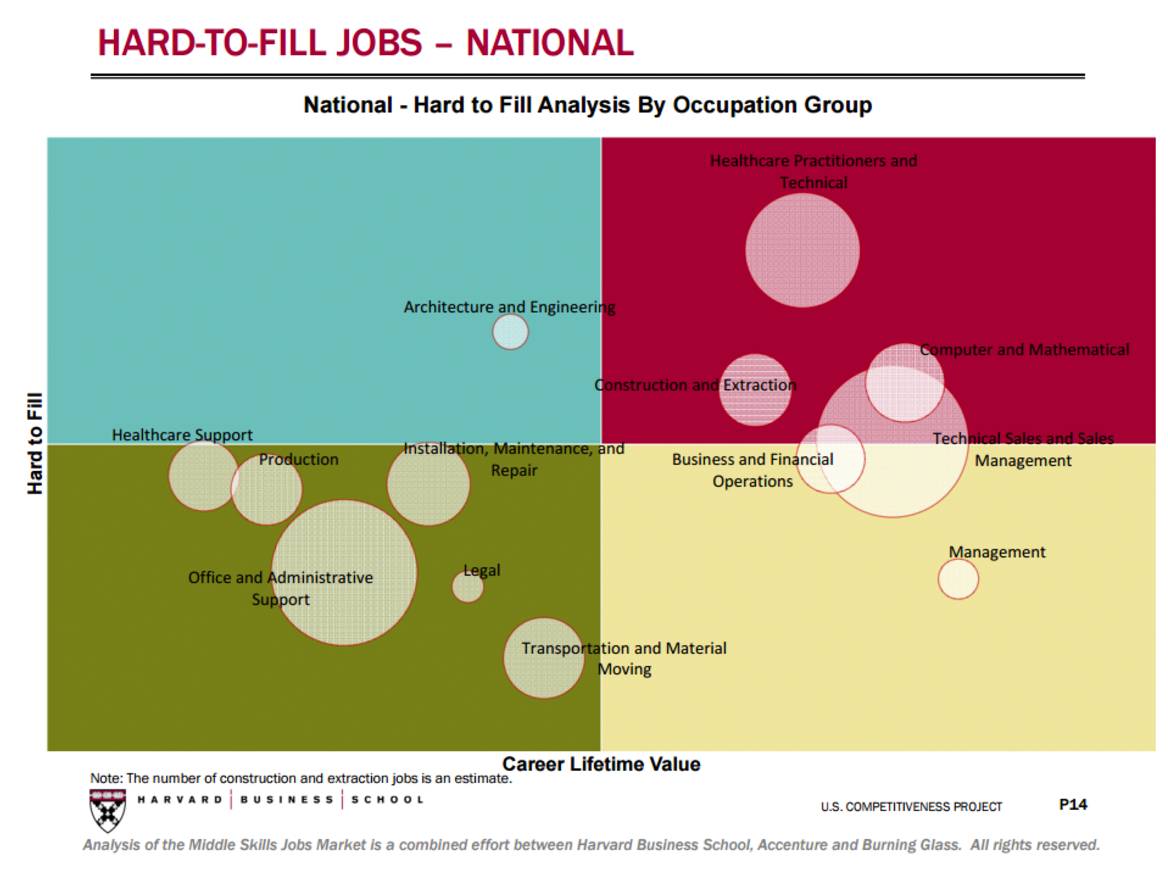 The same issues apply in the developed world. Similar to P-TECH, the Swinburne BIT program in Melbourne, Australia is renowned in the tech-business world for aligning their course program and internships to make an impact in the industry.
Professor Joseph Fuller, who leads the U.S. Competitiveness Project at Harvard University, suggests that resolving this paradox will require educational institutions and employers to adopt a new approach to skills training. According to this research, "The United States is competitive to the extent that firms operating in the U.S. can compete successfully in the global economy and the average American enjoys rising wages and living standards."
We have some interesting years in the education sector ahead of us.
Continue reading as we explore How HR can Catalyze Change in the U.S. Economy in Part 2 of this series entitled The "New" Collar Workforce, by examining the shift away from routine jobs and the call for targeted skills training.
About the Author: Robert Hill
Rob Hill leads the North American PageUp team and has 15 years of experience in leadership roles in software development, product management, and solution selling across a variety of industries. He has expertise in SaaS, web and mobile technologies, cloud computing, lean methodologies, program management, and product development. Rob has been with PageUp People for over 8 years, specializing in assisting clients achieve business impact through Talent Management Technology. Rob is an alumni of Harvard Business School and Swinburne University of Technology's BIT scholarship program.
---
References:
A New Record for Job Openings Deepens Mystery Over Lack of Hiring
http://blogs.wsj.com/economics/2016/09/07/a-new-record-for-job-openings-deepens-mystery-over-lack-of-hiring/
Job Openings and Labor Turnover Summary
https://www.bls.gov/news.release/jolts.nr0.htm
How competitive is America? How can we improve?
http://www.hbs.edu/competitiveness/Pages/default.aspx
Video: Fixing America's Talent Supply Chain
http://www.hbs.edu/competitiveness/research/Pages/research-details.aspx?rid=79
Pathways in Technology Early College High
http://www.ptechnyc.org/
Bridge the Gap: Rebuilding America's Middle Skills
http://www.hbs.edu/competitiveness/Documents/bridge-the-gap.pdf
Bridge the Gap: Rebuilding America's Middle Skills
http://burning-glass.com/research/middle-skills/
Bridge the Gap: Rebuilding America's Middle Skills
https://www.accenture.com/us-en/insight-rebuilding-middle-skills