Posted on 15 Jun 2016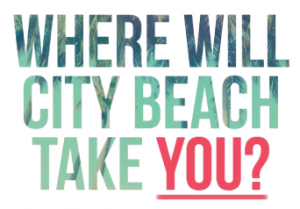 In a recent webinar with Australian surf and skate fashion company, City Beach, we delved into their successful use of social media used to hire 1,100 Christmas casuals with their National HR Manager Mirela Lane. They credit their social media campaign for engaging candidates with its brand long before they started, resulting in a zero-dropout rate.
Here is what happened:
City Beach targeted its key demographic (people still in high school and looking for their first job) via a four-week social media campaign on Facebook and Instagram – where its accounts each have more than 400,000 followers – to drive traffic to its careers website.
Within four hours of posting Christmas-casual roles there, it had "15 suitable candidates for every vacancy" across every store nationally, and more than 15,000 candidates in total by the end of the campaign.
Of the 1,100 Christmas casuals City Beach selected and hired, 100% completed the full eight-week tenure.
Mirela describes the results as "phenomenal" as the campaign required no additional money spent on advertising elsewhere nor the need for additional resources.
"Candidates found it quite a seamless experience, they loved the fact it was social media and they were visual so they could literally see what they were required to do. We had high indications that it was a catalyst for them applying for jobs."
The result:
The campaign formed part of a recruitment and onboarding overhaul that reduced costs and time-to-hire, increased the quality of hires compared to previous years, and enabled candidates to be productive from day one.
Engaging candidates and showing them what it's really like to work for the organisation was a critical element of the whole process. To end the campaign,  YouTube videos were used to showcase City Beach's culture and provided clarity on what was expected of Christmas casuals, setting out the company background, explaining job tasks, describing the values of the organisation (such as teamwork, motivation, attention to detail, personal style and creativity), and also the benefits of working there (such as staff discounts).
Between accepting the role and their first shift, casuals were shown four bite-sized training videos over a two-week period, which helped to keep them engaged and interested in the job in case they were considering roles elsewhere.
Induction is now largely completed electronically prior to their first day on the job, reducing the in-store time on this to half an hour of store familiarisation and introducing casuals to the rest of the team, she notes.
Store managers can put casuals to work straight away, and with all the training they received beforehand, "they knew how to do it and they just got on with it".
You can watch the full webinar here and more posts like this on the PageUp blog.