Posted on 24 Oct 2011
Multi national corporations (MNCs) are faced with complex business challenges in a tough global economy. They are subject to multiplier effects due to the geographical, political and cultural complexities of their diverse interests.
Topping the list of critical business issues for MNCs is the effective execution of strategic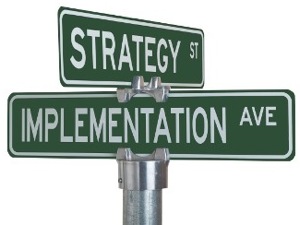 plans across the globe. Business performance in multiple markets and profitable growth are difficult in a brittle and volatile world economy. 92% of executives in a recent global survey foresee the global economy as remaining the same or worse over the next twelve months. In this context, 80% believe strategy execution makes the difference in delivering on their corporate performance objectives, but only 50% claim their ability to execute is moderate or good.
Driving competitive value propositions and containing the cost to serve are stretching customer deliverables, at a time when consumers are highly conservative and demanding. 87% of executives confirm competition remains intense.
Add to this the unrelenting pace of change and the constant paradox of managing often conflicting short and long term priorities, means it takes a strong stomach, resilience and perseverance to implement strategic business goals. 87% of executives believe change is not only constant, but accelerating, and will not abate after the GFC.
A significant human capital challenge sits alongside these business risks: the quality of strategic leadership in MNCs and the ability to operationalize complex global goals. Strategic leadership has become the extreme sport of the business world, and not enough leaders have the capabilities or stamina to face the challenge. Being able to translate corporate strategy into operational accountabilities, galvanize a disparate workforce to focus on them, cascade goals into specific team and individual goals, and then deliver them – seems to stretch the capacities of most in senior leadership roles.
Chunking down big hairy audacious goals is a must. Further clarity can be gained by identifying key pressure points that have the potential to either catapult the business forward or hold it back, and tailor strategies to execute against them.
Few leaders would argue the critical importance of strategy execution. However some may not fully appreciate that, as a result, the leadership bar has shifted up, and capabilities need to match the size of the challenge.
One way to stay ahead of the challenge is to measure and guide success in each aspect of human capital management, including talent acquisition, performance, compensation, development and retention. This can be achieved using PageUp's Unified HR Analytics.