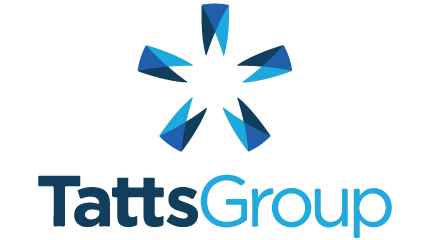 We have definitely achieved a return on investment using PageUp, in particular with their bulk recruitment functionality.
- Sally Harrison, Head of Recruitment, Tatts Group
---
Tatts Group is Australia's largest provider of wagering, lotteries and gaming products and services.  Founded in 1895, it currently employs over 2,500 people across the nation.
Tatts partnered with PageUp to transform its recruitment processes with the implementation of PageUp's easy-to-use recruitment software to cater to its diverse and mobile workforce.
Since working together with PageUp, the company has transformed its talent acquisition process into a streamlined one, and has already seen significant return on investment.
Sally Harrison, Head of Recruitment at Tatts notes that "PageUp's integration with Seek, LinkedIn and our Careers website, ensures that our candidates are always found in the one database."  She continues, "Our hiring managers like the simplicity and mobility of being able to approve roles on the go. We have a large and diverse workforce that is out on the road and correspondence with them works really well on any of their mobile devices."
Tatts has also benefited from the bulk recruitment functionality that PageUp provides, proving that even with smaller bulk recruitment numbers, 10-70 positions, this capability creates efficiencies. Through it, both the Tatts recruitment team as well as candidates have seen significant savings of time across the board.
Harrison also praises PageUp for the outstanding levels of service and support Tatts receives: "The support team are very obliging and willing to answer any of our questions. It's very easy to ask a question via live chat, receiving an answer almost instantly."
Interested to learn more about PageUp's recruitment software – or indeed any of our talent management modules? Read more client success stories online today to see how we could revolutionise your recruitment and talent management practices.