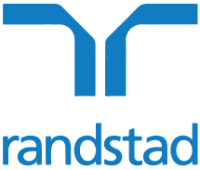 We found that there is a really good cultural fit between Randstad in Asia and PageUp. And this is because of the relationships we had built together, as well as having a regional presence which we found great – as opposed to a lot of other vendors that really didn't have a presence on the ground in the region.
- Andrew Hehir, Chief Information Officer, Asia Pacific - Randstad
---
Randstad Sourceright is one of the world's largest HR service providers. The company helps clients recognise higher quality talent who will help their organisations determine strategy, overcome challenges, create new opportunities and succeed.
Being able to configure and customise PageUp's system has meant Randstad has been able to match its work practices with the system. With PageUp, Randstad has greatly improved its operational efficiencies.
Andrew Hehir, the CIO of Randstad Asia Pacific, praised PageUp's ability "to configure the system to a really granular level to match our work practices".
"The implementation process with PageUp was probably the best I have ever experienced with any software vendor I have ever worked with," Hehir says.
This could be attributed to the close working relationship the two organisations had developed, aided by PageUp's regional presence in Asia. It also helped that PageUp adhered to all implementation deadlines and objectives.
Hehir says the intuitiveness of the PageUp system has been a massive help to Randstad's staff.
"Both the intuitive nature and the performance of PageUp has been much better received by the team than with some other software platforms."
Finally, Hehir says Randstad has found PageUp's Unified Analytics an effective and comprehensive tool that has provided it with visibility and transparency over all its business performance and processes.
Want to know more about how PageUp's Unified Talent Management solution could improve your business efficiency? Read more of our client testimonials today!