By: Sarah Forbes, Vice President of Asia
Posted on 31 Oct 2017
Creating a culture of innovation can mean re-imagining what "work" looks like. It could be a group of people chatting in the tea room or a pen-in-mouth worker, feet on the desk, idly staring out into space.
Innovation requires collaboration and thinking time – both of which would have earned a manager's ire in the past when "work" meant intense concentration and busyness.
We recently caught up with Group Director of Human Resources at the Mandarin Oriental Hotel Group, Paul Clark, and asked him about innovative cultures in Hong Kong's hospitality industry. Paul says, "It takes courage to come up with a new idea and it is so easy to shut it down".
It takes courage to come up with a new idea and it is so easy to shut it down …
If you shut down an idea that you know is not perfect, you may also be killing the nucleus of something greater that could have come from this.
Paul says he recently went to a forum at a large professional services firm and he was interested to observe people "thinking collaboratively" as he walked around the offices.
"You know, I haven't really observed people thinking before, but you could just see that they'd been set an assignment, a task, a challenge and there were just two or three people together and really looking at 'what if we could do this… what if we could do that' and exploring ideas," he says. "I guess we need to learn from that type of thinking. How do we, in an organisation, create that way of thinking; give people the courage and ambition."
Can we teach innovation?
Innovation is a way of thinking.
Contrary to popular belief, although some individuals are naturally innovative thinkers, it is a skill-set that can be taught. Likewise, research has shown creativity can be boosted through training, utilising neuroscience techniques.1 Governments and industry bodies, recognising the imperative economic need for innovation, have created development guides to help organisations foster innovation skills in the workplace.2 Innovation can be incremental or breakthrough. Equipping employees with the skill-set to do both is important in building innovation capability within the organisation.
A variety of learning strategies can foster the development of innovation in hospitality – on-the-job, collaborative and formal. Yet, this is the area in which the majority of organisations have failed to focus their effort. In fact, only 39% educate employees in how to be innovative or creative (Figure 1), and only 28% have established or mature practices to specifically equip their employees with innovation and creativity skills (Figure 2).


Figures from PageUp's Supporting Organisation-wide Innovation Through Effective Learning and Development Practices
Organic or spontaneous creation of collaborative work groups is important in driving innovation. This approach however, may be limited to discrete functions, levels or teams. This constrains or traps innovation to pockets within the business. Imagine how powerful enterprise-wide innovation could be, and the benefits driven by a structured approach to developing innovative behaviour and diversity of thought, through cross-functional team assignments, secondments and job rotations.
Research has shown that job rotation is rated as the most effective learning method to foster innovation by L&D.3 The reason? It drives collaboration and knowledge sharing with insights gained from employees, customers, suppliers and competitors.3 Mentoring has also been identified as necessary for innovation.2 The ability to work within other divisions of the business increases exposure to mentors and peers. Collaboration should not be limited to internal networks either. To create a sustainable culture of innovation, collaboration with external networks, suppliers and partners is needed.
HR, it's time to embrace collaboration!
Interested to explore how PageUp can help you drive a culture of innovation at your organisation, explore our world-class Learning Management system enabled to support leading hospitality organisations.
References
Onarheim, Balder and Friis-Olivarius, Morten. Applying the neuroscience of creativity to creativity training. https://www.ncbi.nlm.nih.gov/pmc/articles/PMC3797545/, 2013.

Australian Government: Department of Education, Employment and Workplace Relations. Developing Innovation Skills. Innovation & Business Skills Australia, November 2009

CIPD. HR and its Role in Innovation Part 4. CIPD, April 2013.
---
About The Author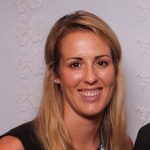 Sarah Forbes
Vice President of Asia

Sarah leads the PageUp Asia business, assisting clients to achieve organisational outcomes through HR Technology. Bringing more than 11 years of in-depth experience in the technology and human capital sectors spanning Asia-Pacific, US, and EMEA, Sarah now lives in Singapore and is responsible for driving PageUp's mission to connect people to their future through technology.