Posted on 23 Mar 2017
Talent mobility can be defined as the flow of talent from external hirings through to internal promotions, lateral moves and secondments across your organisation. Great talent mobility programs provide companies with many benefits, including increases in engagement, decreases in attrition, and reductions in the costs associated with hiring external candidates. Read on to find out why unified talent management (UTM) processes and technology are key for implementing successful programs.

1. The employee lifecycle IS talent mobility
Talent mobility programs touch on all aspects of the employee lifecycle. Rather than leave employees to find their own opportunities, a UTM platform guides steps in career paths, assesses capabilities and assists in presenting the right learning requirements to fill identified gaps, in order for the employee to be ready for their next role. At the executive level, succession plans help HR develop high potential future leaders, ensuring that all development actions are tracked and are available for reporting to the board, via rich HR analytics dashboards and reports. UTM processes and technology will allow your organisation to enable mobility and career progression by empowering employees to work towards their next big move, and make sure that they are ready for it when the opportunity arises.
2. Talent processes shouldn't be disconnected
Take a look at the dependency of performance from learning: how would you set an employee up to be successful in achieving goals that are designed to stretch their capabilities? Of course you would say: 'make sure their development plan aligns to supporting those objectives', but that's hard if it's not within the one platform. When hiring internally, are you able to consider their latest performance, or see the internal projects they've worked on? If inputs are being collated from multiple systems, or worse still the information has to be manually re-entered, the process then feels cumbersome and time consuming.
Talent management processes are interlinked and this needs to be reflected in the technology that facilitates such activities in the real world. Objective decision-making based on key insights from a holistic view of talent, is key for your HR function to prove its value, and gain key organisational investment.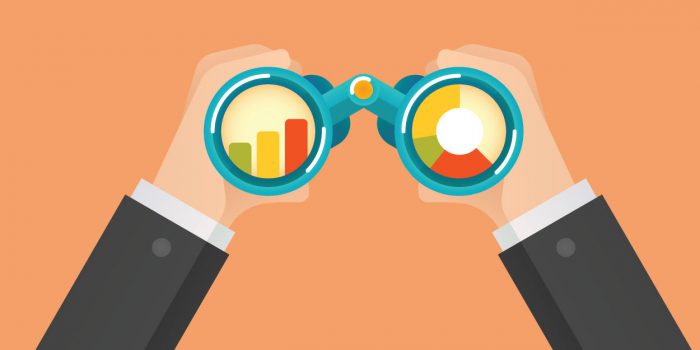 3. UTM and the Talent Mobility Cycle – why visibility counts
When creating a strategic approach to the talent mobility cycle, the overall visibility a UTM solution delivers to the business is critical in taking insight-based action.  The talent mobility cycle addresses the key phases an employer faces: retaining, attracting, developing and  transitioning employees.  Organisations lacking visibility in any or all of these phases will likely find themselves facing higher turnover and greater difficulty in bringing on board the talent that they need.
Consider this overview of each phase of the talent mobility cycle and how UTM technology is key:
Unified Talent Management Solution

Retaining

Attracting

Developing

Transitioning

A UTM solutioncan  help your organisation retain amazing talent by providing central visibility in identifying opportunities for employees to stay within the business.

Recruitment is a key phase of talent mobility and a UTM solution provides efficiency in reducing time-to-hire by identifying internal top talent, pooled and ready, or in attracting the best external talent to your organisation.

Unified talent management is essential for being able to identify top performers in your organisation as well as employees needing more support in aligning to their role. A UTM solution provides a seamless flow of data in the ongoing process of development through the entire employee lifecycle.

Knowing whom within the organisation will step into business critical roles, and having the right people at the right time can be a key differentiator.  A UTM solution provides a broad overview supporting planning for the future and visibility of employees to be mobilised or promoted.

4. Unified Talent Innovation
Ongoing innovation allows organisations to tap into new data flows, insights, and embedded decision-making as employees move through the employee lifecycle. Great talent mobility programs need to be tailored to the culture of your organisation, and hence a suite of technology tools combined with creative communication and themes are necessary to deliver truly innovative experiences.  The ability to easily capture information gives the business visibility and insight to make richer decisions and find innovative ways to empower employees and drive business.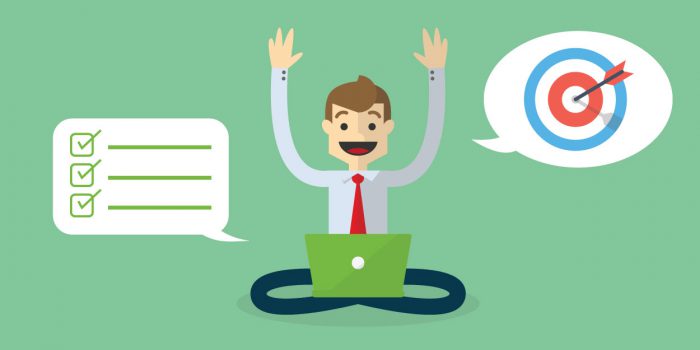 5. Bringing talent processes online frees time for more strategic activities…
Develop a winning strategy by having time to analyse the insights. Online talent processes via an end-to-end UTM solution enables a streamlining of workflows so that time and energy can be redirected towards gaining insight from the data, rather than spending time to pull the data together. Harnessing the power of the stories behind the data, however, is a skill that may require HR teams to upskill in new capabilities for a digital workforce.
Unified talent management is the heart of talent mobility, the employee lifecycle and relationship management. Strategically empower your HR function as a key business partner by adopting a holistic UTM solution to enable communication and collaboration across the workforce and drive business decisions in the most innovative ways.
---
About The Author

Aaron Hardy
Product Manager, PageUp

Aaron is based in Singapore and is the voice of PageUp's product strategy across Southeast Asia and Hong Kong. He has previously led the regional pre-sales team and earlier on in his PageUp life lived and breathed our awesome service promise as a Technical Account Manager. He's a self-professed techie, who is passionate about people systems (i.e. HR) and how they engage, empower, and make us even better at what we do. He can often be found exploring new places across Southeast Asia.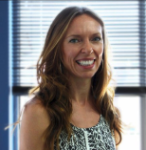 Alison Ritchie
Product Strategy Manager, PageUp

Originally from Scotland, Alison is now based in Melbourne within the product strategy team for PageUp. With an Honours Degree in Optoelectronics & Laser Engineering Alison's diverse background spans the Electronics industry to HR Technology. Alongside technology, Alison is an experienced health & wellness specialist with a passion for wellbeing, and regularly writes and present workshops in this arena.