By: Alison Brady, Head of PageUp Talent Lab, PageUp
Posted on 29 Jun 2016
Corporate learning has enormous potential. Breakthroughs in science and technology have given us a deep understanding of the learning process and the tools to captivate learners and enhance performance.
"Quite simply, we have magic … we can bring anything anywhere we want.
Technology capabilities are no longer the barriers"1
As learning professionals, how can we stay on the front foot and make the most of these advances? Here are five considerations to help shape and evolve your corporate learning strategy.
1. Develop Organisational Capacity for Learning
The fast and ever-changing business and technology landscape challenges individuals and businesses to continuously learn. Consider whether your culture supports or hinders this.
Is it a safe environment to try new ways of working and make mistakes? How do individuals collaborate and share knowledge and ideas? Is formal learning embraced or mandated? Engage your executive team to define and communicate the value of learning for your organisation.
Influence and enable people managers to become coaches and facilitate the learning process. At an employee level, individual resilience and learning agility are important. Bring new people into the business who demonstrate these characteristics and will support a learning culture. Instead of targeting skills gaps, introduce resources or programs that help people shape their own development pathway.
2. "Harness Magic"
1

– Implement a Next Generation Learning Management Solution (LMS)

Next generation LMSes are hosted in the cloud and are available anytime, anywhere via desktops and mobile devices. These solutions have evolved from a heritage in training management and e-learning, to support self-directed, on-the- job and social learning options.

In the past, standardisation was considered best practice; delivering consistent learning programs in a scalable and efficient manner. Today, technology enables organisations to create personal and engaging learning experiences for employees en masse, and track learning activity, impact and outcomes. So do your homework. Understand what's available in the market and what's on the horizon from technology vendors.

You can find practical tips to future-proof investments in learning technology here. These could be helpful to litmus test your current LMS (if you are using one) and guide future purchasing decisions.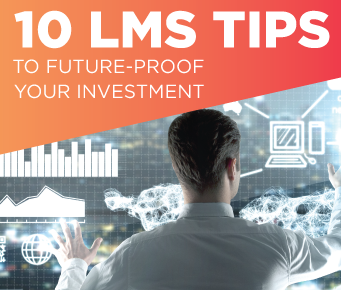 3. Create a Different Learning Mix
Today, most of us prefer to learn informally through others or via online search platforms.2 At the same time, the corporate learning offering is typically a menu of formal courses and e-learning.
We've paid lip service to the 70:20:10 framework for years – and in fact, this framework should be adjusted to 50:30:20 in high growth markets such as Southeast Asia.3 But companies have struggled and are still struggling to operationalise it. New technologies make it easier to re-shape the learning mix and facilitate on-the-job and social learning.
Make sure your learning platform provides access on demand with searchable libraries and mobile-optimised content. Encourage employees to develop learning material in their area of expertise and share content they find useful. Design differently to align with modern learning preferences.
For example, deliver bite-sized content and activities to help people digest learning quickly and easily this technique is known as microlearning. And perhaps most importantly, facilitate learning experiences. Consider setting up a learning exchange where your employees can sign-up for different activities, projects and secondments.4
4. Pilot Innovative Learning Techniques
Become a role model for continuous learning and change. Introduce different learning techniques, measure uptake and impact, and experiment until you hit the mark. Some ideas to consider include:
Gamification: the application of gaming principles to learning, eg. Creating challenges, freedom to fail, immediate feedback and a sense of progress.5
Personalisation: the delivery of targeted, relevant learning content and recommendations based on user data and preferences, eg. Serving up content based on past searches/views and individual development goals.5
Cross-generation collaboration: facilitation of learning and knowledge transfer between generations in the workplace; consider a strategy that combines traditional mentoring techniques with online collaboration.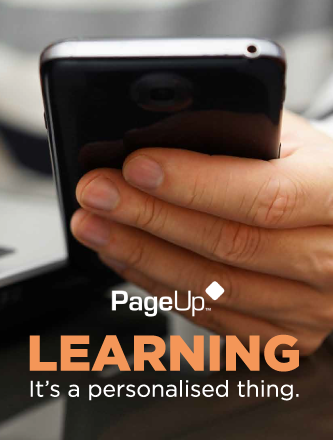 5. Stay Focused on Business Impact
Executives want to verify the business impact of corporate learning, but reporting traditionally focuses on monitoring and compliance, for example learning costs, hours per learner, completion rates.
A recent report from Bersin by Deloitte cites some concerning statistics: only 8% of CEOs understand the value of their learning investments and less than 5% of corporate learning leaders feel they have the skills to demonstrate the business impact of learning.6 Start small; define a discrete business problem that you are addressing and the desired result. For example, will product training increase sales or reduce technical support? What is the monetary impact of this shift?
Trying to isolate the precise influence of learning can lead to paralysis. Instead, focus on identifying relevant business measures and track these over time.4 Work with an analyst to understand how to access and integrate your data sources. Prioritise executive communication and link data insights directly to the business.
Final Thoughts
It's an exciting time to work in corporate learning. Change is inevitable and learning professionals are uniquely positioned to shape this. How will learning evolve in your organisation? What role will you play in driving change?

Visit PageUp's Learning solutions page to see how we could help you drive this evolution to empower, engage and develop your workforce, and build an everyday learning culture within your organisation. Or check out similar HR research articles on our Resource Hub.
References
Quinn, Clark N. Revolutionize learning & development. s.l. : Wiley co-published with ASTD (American Society of Training andDevelopment), 2014.
Centre for Learning & Performance Technologies. Learning in the workplace survey. s.l. : www.c4lpt.co.uk, 2014.
Vorhauser-Smith, Sylvia & Cariss, Karen Talented Southeast Asia. Singapore : PageUp, 2014.
Brady, Alison. Organisational performance – how can HR move the needle? s.l. : PageUp, 2016.
Skilbeck, Rebecca. Five trends in learning technology to consider. s.l. : PageUp, 2016.
Tauber, Todd and Wang-Audia, Wendy. The state of learning measurement. s.l. : Bersin by Deloitte, 2015.
---
About The Author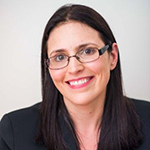 Alison Brady
Head of PageUp Talent Lab, PageUp

Alison leads PageUp Talent Lab and is responsible for research in the field of strategic human capital management. She has more than 15 years of experience delivering organisational development solutions, consulting and advisory services to a diverse range of companies. Alison is a Registered Psychologist with a Masters Degree in Organisational Psychology.