By: Rebecca Skilbeck, Head of Customer Insights and Market Research, PageUp
Posted on 24 Jul 2017
Talent acquisition has undergone a fundamental shift. Gone are the days of 'post and pray', where companies waited for potential employees to approach them. HR has moved away from reactive hiring, to the proactive creation of talent pipelines. Many organizations have bought into proactive sourcing and have adopted Candidate Relationship Management with varying degrees of success, to create and maintain a relationship with candidates.
But this is no longer enough.  The savvy recruiter understands that the focus is now 'talent' rather than just 'candidates'. Talent Relationship Management or TRM goes beyond just candidates to include contingent workers (external talent networks) and current employees (internal talent pools) in a holistic approach to identifying, engaging and building talent networks.
So, what exactly does the concept of TRM encompass and what does this mean to employers? How do organizations actually find, engage, and eventually acquire the talent to build out these networks?
Download our free whitepaper to explore this expanded definition of Talent Relationship Management, and how you can use it to transform talent acquisition in your organization.
You can also find more articles about proactive sourcing and talent relationship management over on our Blog Hub.
---
About The Author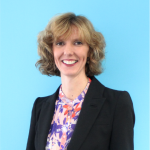 Rebecca Skilbeck
Head of Customer Insights and Market Research, PageUp

With over 20 years of experience her career has included academia, strategic consulting and equity investment roles at University of Melbourne, PA Consulting Group and Merrill Lynch. Her research interest lies in talent management and the influence of technology in shaping the field. She holds a Bachelor of Science with Honours, Master of Science, Master of Commerce (Management) and a financial industry qualification (CFA).