By: Sylvia Vorhauser-Smith, SVP, Global Research, PageUp
Posted on 19 Apr 2017
Written by Sylvia Vorhauser-Smith, PageUp Senior Vice President, Global Research.
This article was originally published on Forbes.
HR stands on the edge of a precipice with only two options. Invent a way across the chasm, or disappear into it. With technology and science disrupting the traditional work environment, questions about the direction in which HR is heading, what the future of work will look like, or whether we will work at all, are being asked.
With new challenges rearing their heads each day, the role HR must play in navigating this territory has never been more important. However, this turbulent digital era, generated by business demands and technology transformation, means many HR departments are floundering just trying to keep up with the change, let alone offering strategic foresight to trek into an unknown future.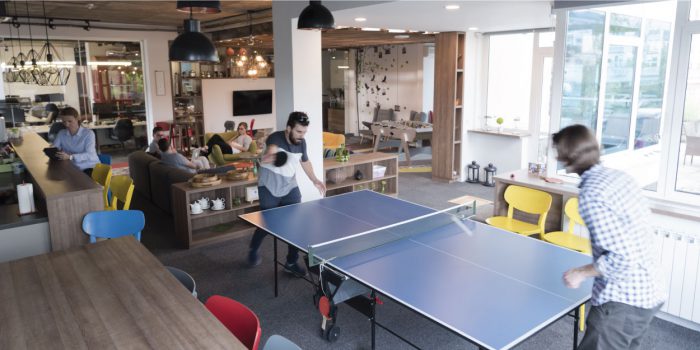 What Today's Workplace Environment Looks Like
Last week, Intrepid Group announced it had appointed a millennial CEO to help grow the company's long-term sustainable tourism vision. At 35 years of age, James Thornton will be responsible for 1,600 staff in 27 offices around the world. The next generation of executives and C-suites are rising up the ranks more quickly, and are younger, than ever before. In fact, your new boss might not have even finished high school. Already we're seeing the rise of 'kidpreneurs' taking the world by storm, as budding youngsters who are yet to hit puberty use their entrepreneurial spirit to build and grow sustainable businesses.
Then you have the other end of the spectrum. With healthcare advances, mortality rates are lower and life expectancy grows. The retirement age has extended, with many people working into their 70s and even 80s, creating a diverse pool of Baby Boomers, Generation X, Millennials and Gen Z's all working together.
As new platforms spring into existence, roles that have never been imagined before are being created. Snapchat Producer, Chief Listening Officer, App Developer, Social Media Manager, Big Data Architect and Cloud Services Specialist didn't exist 10 years ago. And at the rapid pace we are creating and innovating, roles will continue to appear, disappear and transform, at breakneck pace.
Workplaces and structures are also being revolutionised. The next generation office has quiet zones, gaming areas, cafes, sleep pods and exercise areas to optimise inspiration, interaction and innovation. The days of hierarchy are diminishing, with many leaders choosing to sit with their teams and hot-desking to get people out of their comfort zones and talking to each other. For some, there is no defined workplace at all. The cost of running an office can be hefty and many organisations are cashing in on replacing a traditional work environment with hubs and teleworking.
The Challenges the New Frontier Presents
Progress always comes with a set of trials and tribulations and this new digital era is no exception.
Unicorn companies (privately owned start-ups with a $1 billion valuation) are on the rise. Think Uber, Snapchat, Airbnb, WeWork and Lufax to name a few. While it's exciting to watch disruptive enterprises burst onto the scene, a critical question is: what impact are they having on the human workforce? The top 10 unicorns are valued at a combined $324 billion, but only employ around 40,000 people. That's around $8 million of company value per employee compared with Walmart's $0.1 million. Unicorns can achieve billion-dollar company valuations with a fraction of the labour force they have displaced, so while specialised roles are in high demand, moderately skilled jobs are at threat of disappearing.
Today's multi-generational workforce is also testing the ability of HR to manage the needs, wants and perceptions of different demographics.  Nurturing the enthusiasm of Gen Z's and Millennials, while channelling the knowledge and experience of older workers will keep HR on its toes. Not to mention balancing various work/life expectations, incentives and flexible work environments, to suit the lifestyles of different age groups.
Cognitive computing and artificial intelligence are propelling us into the future and while it's fun to imagine the world we might step into in 20-years' time, it is equally causing anxiety as we consider the repercussions this will have on employment. Moderately skilled jobs such as office administration, sales, construction and manufacturing that are routine, lend themselves to automation, creating an employment hole and a wave of re-education, re-training and redundancy.
The Opportunity for HR to Pave the Way
For HR and business leaders, there are certain skills and mindsets that will play a key role in maintaining effective workplace management.
Digital intelligence
Organisations today need to have a deep understanding of how technology can help them achieve business objectives. This means having a strategy that optimises your products and services for digital, people and technology capabilities that are aligned to that strategy, and a culture that promotes digital innovation. The challenge for HR is to rethink and align the human resources processes to complement this digital strategy.
Cultural intelligence
This encompasses social and emotional, cross-cultural and organisational intelligence. It is imperative that HR departments take the lead and develop structures that support cultural intelligence. Measuring individual's applied emotions, understanding various cultural differences and being aligned with the company's values, can impact everything from an organisation's productivity to annual profit growth.
Business intelligence
The value of HR lies in its ability to align current and future human capital needs with the business goals they were hired to achieve. For HR executives, this means actively participating in strategic business planning, being accountable for non-HR business outcomes and representation on business or industry councils.
The best HR teams have a strategy that provides a clear path between future challenges and how the organisations human capital will meet them. Unfortunately, many HR departments continue to apply traditional approaches over and over again despite them not working. It has never been more urgent for HR to muster a new level of courage, vision and progressive thinking to align themselves with the workplace of the future – or risk being left behind.
---
About The Author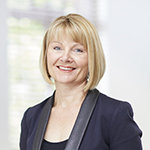 Sylvia Vorhauser-Smith
SVP, Global Research, PageUp

Sylvia is a regular speaker in the field of human capital management and neuroscience and drives research and thought-leadership at PageUp. She has more than 25 years of experience in corporate and entrepreneurial business environments, including positions as Head of Selection and Development at Westpac Banking Corporation and Human Resources Manager for Citibank Limited.