Posted on 26 Oct 2016
This Halloween, we're giving out treats! Keep the nightmares and monsters at bay with Talented Southeast Asia, an eBook that has been written specifically for organisations in the Southeast Asian region.
What scares Southeast Asian CEOs and HR teams when it comes to Talent Management? What monsters lurk in the dark corners, keeping employees from performing their best?
In this book, we've combined global talent management thinking with its application in Southeast Asia to deliver a discourse that prompts reflection and insight, as well as spurs action.
It's our treat this Halloween, NO TRICKS! Pocket a protective spell, and download the eBook! Highlights include:
Foreword

by CEO, Human Capital Leadership Institute, Kwan Chee Wei

Talent Technology

– Key Points & Statistics

Case Study

– Integrated Talent Management Supports Bayer Business Results

Industry Perspective

– A Universe of Choice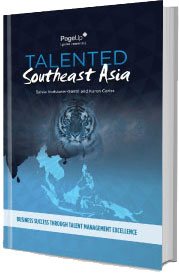 From the Team at PageUp, we would like to wish you a
SPOOKtacular Halloween
.