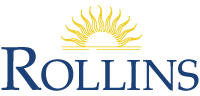 The search committee functionality has been a huge enhancement over previous systems we have used. Showing our hiring managers and search committee members how the functionality works, how they can collaborate better, share feedback, ease of being able to review all applicants' application materials and sharing outside of the committee. It's a great communication tool and enhancement to our campus.
- David Zajchowski, Assistant Director HR, Talent Programs - Rollins College
---
Founded in 1885, Rollins College is a four-year liberal arts institution in Florida. The US News & World Report has ranked Rollins the number one university in the South, nine consecutive times.
With more than 700 employees, Rollins College needed an easy-to-use, integrated talent acquisition and applicant tracking system that supported the school's employment brand and staffing strategy.
With PageUp's Recruitment and Onboarding software-as-a-service, Rollins College would be able to enhance the user experience of candidates and staff. Our actionable reporting and analytics would help inform decisions and advance the school towards its goals.
David Zajchowski, Assistant Director of HR Talent at Rollins, says PageUp's modules have had many benefits.
"It's been a win for everyone. Our applicants' experience is better, our internal hiring experience is better … Overall, PageUp has been helping us collaborate as an institution," he says.
Hiring managers and search committees have praised PageUp's simple-to-use approach and appreciate how easy it now is to review applicant materials.
"They have found it easier to go in and review applicant materials. [PageUp] has reduced their stress levels by being a system that they can go into, and navigate it on their own," Zajchowski says.
"We've also noticed a reduction in the number of calls that we are getting from applicants, [who now] find it very easy to apply for a role at our institution."
PageUp's recruiting software and applicant tracking system can improve your business too. Don't believe us? Read more of our customer testimonials to found out how it has benefited them.