Posted on 31 Aug 2017
How often do you see this scenario play out?
A new employee joins your team excited, motivated and full of new ideas. Then as the days turn into months, the energy and enthusiasm they walked through the door with plateaus, then inevitably plummets.
For many organizations, keeping staff engaged is an ongoing struggle. If your people are disconnected and aren't engaged with the work they're doing, how can you expect potential customers to get excited about your company?
The negative impact of disengaged staff can also mean higher rates of absenteeism, lack of productivity, higher turnover, more room for human error, safety incidents, and much more.
If this sounds familiar, don't panic. You are not alone. Many top HR leaders, CEOs and successful entrepreneurs have experienced these same frustrations and roadblocks. But many of them have also found ways to tackle this engagement head on.
Here at PageUp, we've compiled a list of ideas to help you reboot engagement in your organization. We even approached some HR experts to contribute their own favourite engagement ideas.
What drivers of engagement are you most keen to improve on over the next 12 months?
Click on the issue you want to tackle most for some actionable, practical ideas to boost engagement in your team.
---
1. Spend Time with Employees
In 2011, The Society for Knowledge Economics released research from interviews with 5,661 employees in 77 Australian organizations. The findings demonstrated that the single biggest difference in leadership behaviour between high and low performing workplaces was the time spent by leaders with their team members.
In 2016, Google confirmed that through a careful review of their own company's performance data, they could prove that frequent conversations between a leader and his or her team members was a leading indicator of a team's high performance.
I believe that the time spent by a leader with his or her team members needs to be a mixture of formal time (in training, coaching, performance managing, etc.) and informal time (a coffee, lunch, general chat) etc.
– Ross Clennett, High Performance Recruitment Coach
2. Good Leaders Are Meaning Makers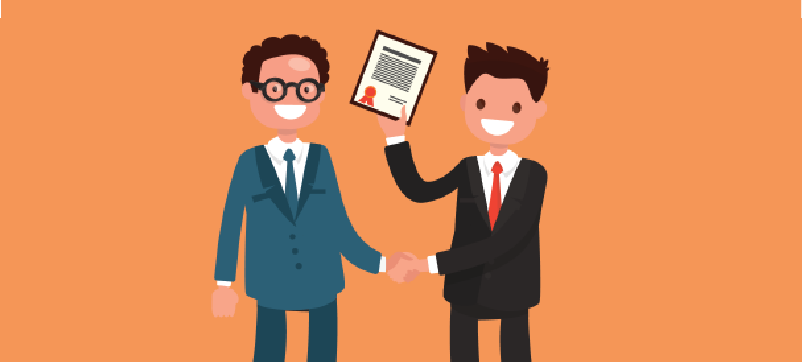 People (including employees) can be physically engaged (present with hands and feet) but not emotionally engaged (contributing with heart and soul).
Emotional commitment comes when employees find personal meaning from the work they do. Meaning need not be grandiose, and is inherently personal.
I find meaning from teaching and seeing students learn; Wendy (my wife) finds meaning from helping clients unravel emotional knots (psychologists). Others may find meaning in relationship, creativity, innovation, service, or reaching goals.
Good leaders are meaning makers who help each employee find his or her personal meaning through their work activities.
– Dave Ulrich, RBL Group, Author The Why of Work
3. Measure Output Instead of Input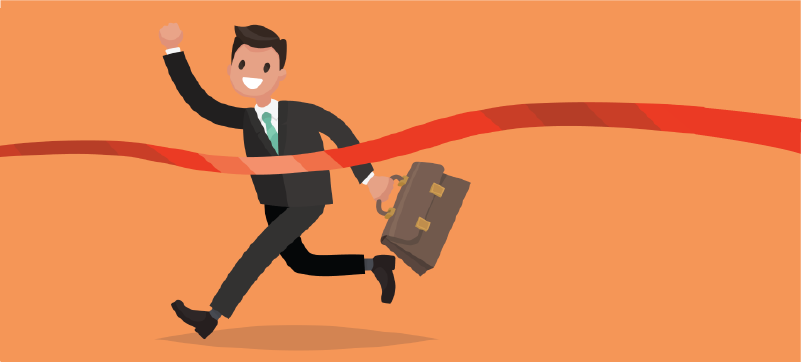 Claire Autruong from the todoist.com suggests moving away from monitoring and measuring success based on input, or hours worked, and focusing instead on measuring outcomes.
Does it really matter how many hours your employees do in the office? As long as the work they deliver is on time and to the standard agreed on, becoming outcomes-focused puts more emphasis on the end result.
This approach shifts the responsibility to employees, whilst empowering them to work in a way that fits their lifestyle and personal needs, thus driving engagement.
In fact, a Harvard Business Review study reported that companies who granted employees more choice in how they can work grow substantially while reducing their turnover.
Whether it suits people to finish early to pick-up the kids from school, or log back on late at night once the kids are in bed, letting people work when they're most productive means you can focus on measuring quality of work.
4. Be Proactive about Engagement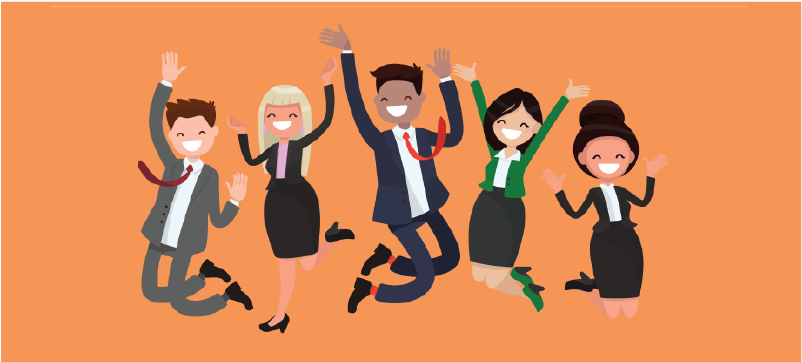 The best tip I can offer is to say that engagement and passion for a job are a two-way street. Hiring someone you've decided is loud or bubbly or outgoing or enthusiastic may provide a sugar high.
But if all the things that we all know provide engagement (pay, promotions, recognition, appreciation, interesting work, and so on) aren't there, the passion is fleeting.
Expecting people to be engaged because the employer thinks they're passionate types isn't a long-term winner.
– Todd Raphael, ERE Media
5. Rid Yourself of Process Driven Activities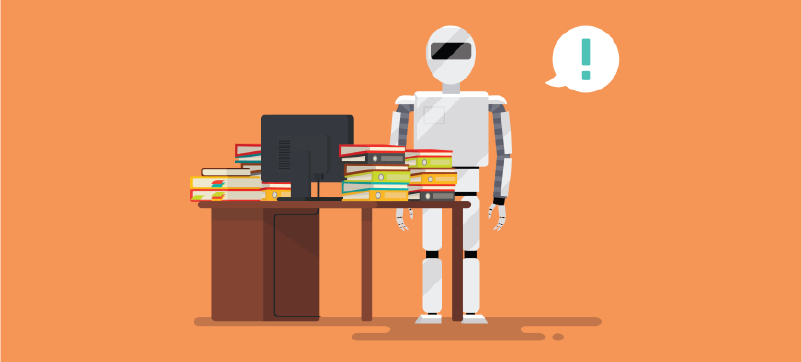 Too often leaders get bogged down in process-driven managerial tasks that are not only monotonous, but time consuming. It's why 75% of recruiters and hiring managers use applicant tracking or recruitment software to improve the hiring process.
If a function is repetitive, it lends itself to automation, so don't be afraid to lean on technology. For instance, modern talent management technology can help you do everything from onboarding new starts, to keeping track of their ongoing development activities and professional goals.

It can free you up to spend more time engaging them in new opportunities and recommending the tools and learning they need to perform in their role.
– Marion Robinson, Global Head of Growth, PageUp
6. Tailor Communication Styles to Your Employees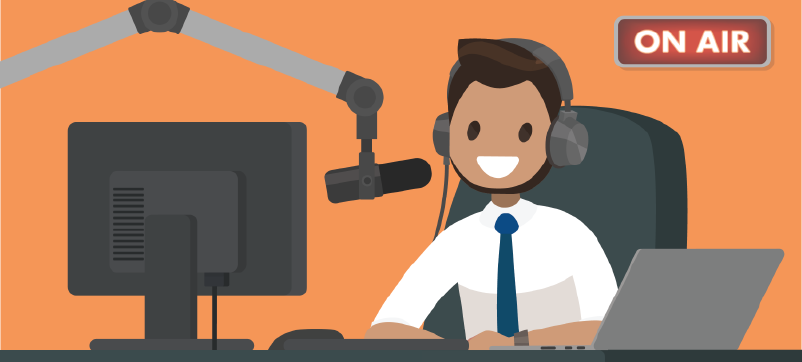 We read all the time about the "employee work experience" and the need to customize that to each employee. That might be a challenge given the structure of your company. However, one thing that can be done is to sit down with each employee and truly learn how they like to be communicated with, then do it.
Adapt your style to their desired way of communication. This will be more effective than making them change their way.
If you truly want to customize their experience, you have to work at it. Find out how they like to learn and then structure their opportunities to learn around that style.
Seeing you adapt to their ways should increase their engagement because you have shown that you listened to what they said.
– Mike Haberman, Omega HR Solutions
---

7. Include Employees in Company Strategies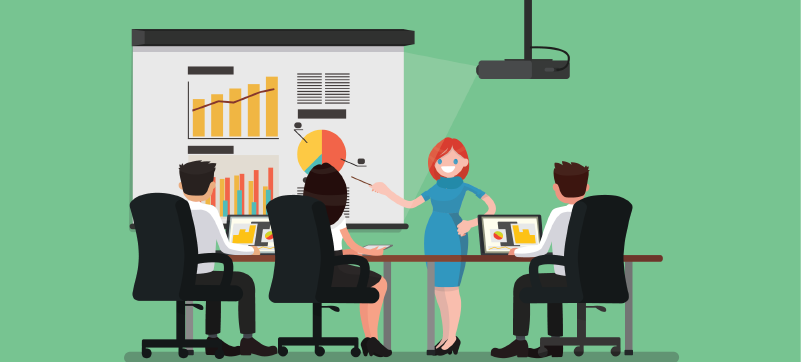 How about a community of strategy?
The New York Public Library
invited its 2,500+ employees
to collaborate and work on projects with senior leadership. They believed you couldn't call the Library "nimble" or "agile" if senior leaders were allowed to unilaterally make decisions about the strategy moving forward, so they opened strategy up to the entire staff community.
The employees were energized, including some benefits:
Employees would feel more connected to their work.

They'd also feel more empowered.

There would be an increasing sense of respect, which

doesn't exist at many companies

.

You'd get better ideas.

You'd also get different ideas, as opposed to the senior leaders who have been

saying the same stuff to each other

for 3-5 years.

It doesn't cost anything.

Turnover would likely be reduced because employees would feel like they had a strategic stake in the future of the place.

Those who show leadership potential are revealed within the organization.
Employees are being recognized without any Starbucks gift cards needed.
– Ted Bauer, The Context of Things
8. Help Your Team Network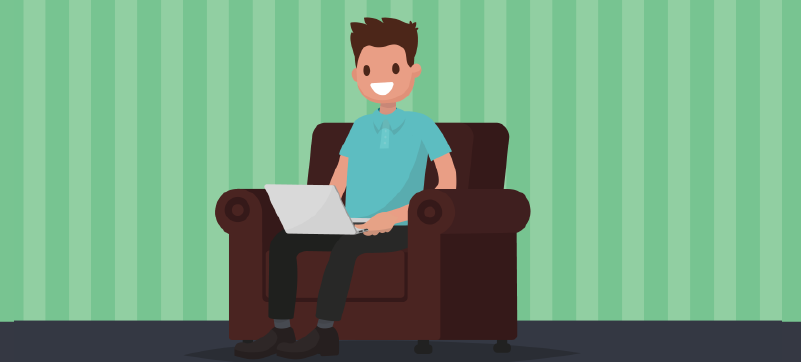 Providing networking opportunities can encourage your employees to bring fresh ideas and best practice knowledge into the workplace. It also reinforces the idea that they're valued within the organization.
Introduce your employees through formal and informal networks both within and outside the organization. Ideas include bringing together teams from different departments for a workplace lunch or sending chosen employees to industry conferences or expos.
And don't forget the power of social networking for helping employees feel more engaged in their work. Through access to social networks, like LinkedIn, Twitter or Yammer, people can support each other in knowledge sharing and problem solving at the click of a button, increasing overall job satisfaction and their ability to cultivate strong professional relationships.
9. Provide the Triple Threat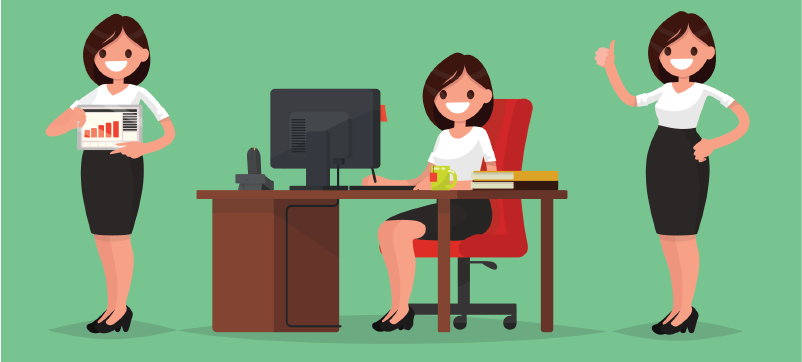 An employee is far more likely to be engaged when they have clear performance expectations, the tools to do their job well and a manager who cares about them as a person (rather than just an 'economic unit of production') and communicates effectively with them.
– Ross Clennett, High Performance Recruitment Coach
10. Invest in Training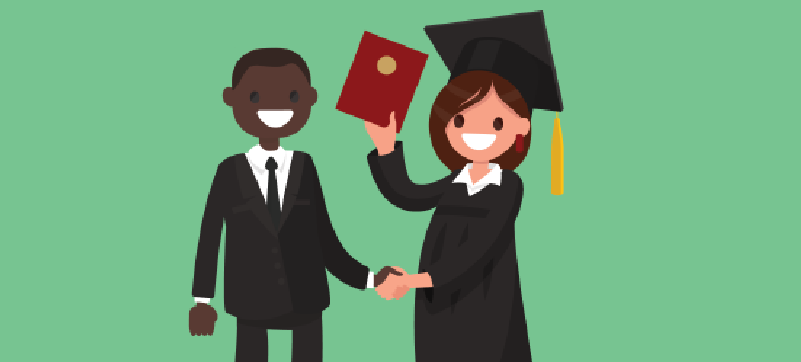 A work relationship is like any relationship. A bit of give, a bit of take.
It may feel superfluous, but by investing in your employee's professional development, you will foster a community of empowered individuals and reap the benefits when they eagerly put their new-found skills to the test.
Ensure you have the tools in place that make learning fun and easy to access. Consider modern learning and development software to prove to your staff you're willing to invest in their continuous, everyday learning.
11. Remember the 3 Ways to Increase Motivation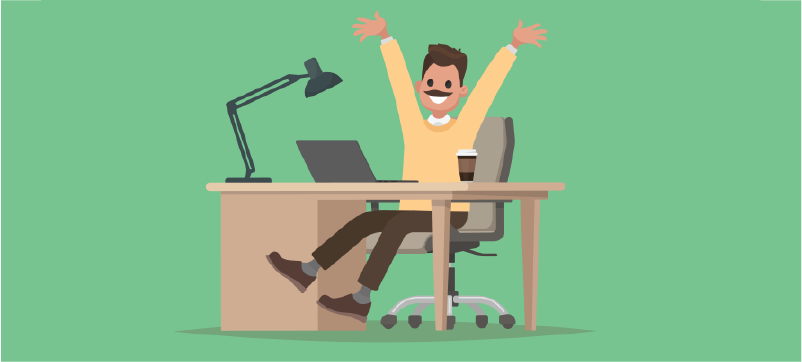 R
emember Dan Pink's
three conditions for motivation
: autonomy, mastery and purpose. Then look at ways in which you can increase autonomy, ensure everyone is competent and show them the bigger picture.
This requires a culture change across leaders at all levels but is hugely worth the effort in increased loyalty and efficiency
.
– Nigel Paine, nigelpaine.com
12. Plan for a Fluid Workforce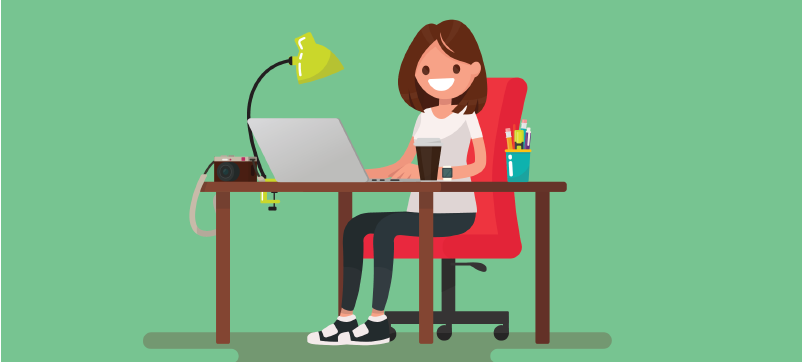 It's time to throw old engagement strategies out. These days, companies are a diverse blend of full time, part time, contingent, contract and flexible working agreements.
What motivates a freelancer will be vastly different to what motivates a full-time staff member. Tailor and segment talent management solutions that fit people's different work style, rather than taking a one size fits all approach to people management.
A proactive leader might think about it in terms of the virtual talent warehouse, rather than apermanent workforce. Indeed, some of this talent might be 'permanent' but much of it could be task- or project-based, purchased for the purpose of getting particular jobs done.
Maybe some of this talent isn't even human. With the new capabilities that AI, cognitive computing and robotics will unleash, a new suite of solutions presents itself when it comes to bridging skills gaps
– Sylvia Vorhauser-Smith, Senior Vice President, PageUp

13. Encourage Accountability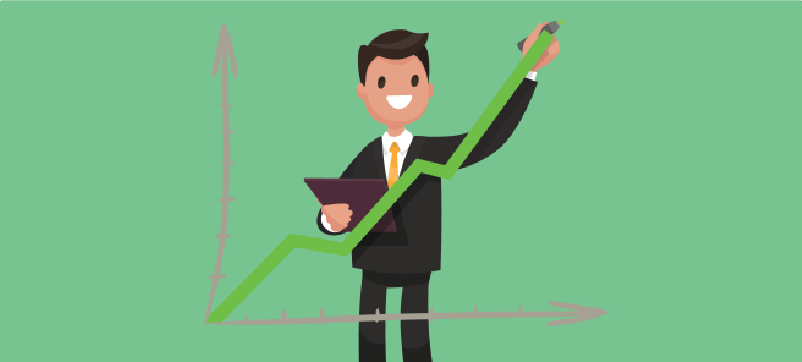 Almost no one washes their rent-a-car before returning it, but we do fill it up with gas. Why? Accountability.
Likewise, leaders need to avoid the short-term temptation to take away employee accountability for their meaning. Employees should feel like they have the agency to make choices that help them reach their desired outcomes.

Marshall Goldsmith calls this 'active engagement' and encourages the words 'did I do my best to….' in front of most engagement questions. Did I do my best to build a relationship with my boss? To create a positive work environment? To earn my pay? To get along with my peers?
– Dave Ulrich, RBL Group
---

14. Create a Courageous Culture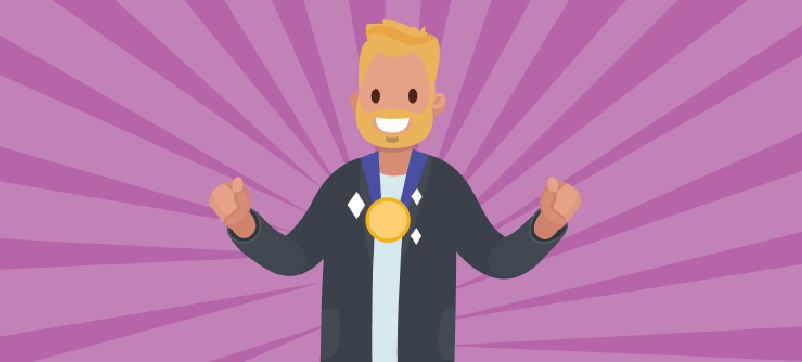 Cultivating an environment that promotes deeper employee engagement takes commitment, hard work and courage, but the benefits will deliver the most outstanding results for your people and your business.
Embedding a 'courageous environment' is an excellent way to promote authenticity, cultural diversity and company values. It's about respecting and valuing everyone's opinions and ultimately creating an environment where people can thrive.
Organizations can consider implementing the following initiative:  
1. Set the Scene
Create a token of empowerment, such as a 'Courage Coin' which can serve to break down any barriers (perceived or otherwise) and encourage open, timely and transparent dialogue.
Share stories as to how the coin can be used – E.g. if an individual is worried about asking a question of their manager, and is too shy to ask this of them in a face to face situation, they can email their manager with a note mentioning that this is difficult for them, and they are using the 'courage coin' within the email.
Create and share the vision – explain why it is important and how it will benefit everyone in the organization
2. Set Expectations
Establish some simple and clear guidelines around what 'courage' is and more importantly what it isn't to help minimize risk of inappropriate application.
Outline behaviours expected when using the coin – I.e. Remain respectful, attentive and open to the presenter's thoughts and opinions. Listen to what they say and do not interrupt or become defensive – The person presenting this token is being courageous. Also thank the person for providing their opinions.
3. Communicate
Active participation from everyone across the business is crucial in embedding the initiative. 
Communicating and sharing stories that emerged, such as the leave your "egos at the door" sessions when teams are providing each other with feedback.
We tried and tested the idea at PageUp and found the 'Courage Coin' really opened doors for people who would typically feel confronted by initiating tricky conversations.
– By Deborah Mason, Senior Vice President, Global Talent, PageUp
15. Encourage Healthy Lifestyles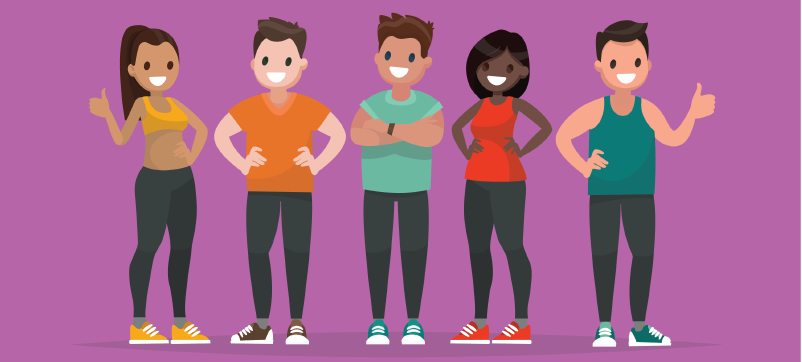 Don't underestimate the power of buying into your people's wellbeing. Healthy minds lead to healthy business performance and productivity.
The Australian Government is encouraging employers to invest in employee health and wellbeing, stating that workplaces that adopt health and wellbeing programs often attract and retain employees and are able to drive better business performance.
Supporting health and wellbeing at work could range from offering discounted gym memberships to staff to hosting lunchtime yoga classes in the office, or it could be as simple as replacing the biscuit tin in the team room with fresh fruit options.
A very simple initiative that doesn't cost much is 'walk and talk' meetings which encourage people to get up and moving. You'd be amazed at how much more productive people are after getting out for some fresh air.
It's as much about creating healthy minds as it is about physical health, and needs to be supported from the top to be embraced.
16. Consider a 20 Percent Program
Google famously introduced the 20 percent program, where employees can spend 20 percent of their time at work doing whatever they like.
Studies have shown that employees with the most productivity are able to take effective breaks. In fact, statistics prove that the optimal work-to-break ratio is 52 minutes to 17 minutes.
17. Clear CSR Strategies
Indicate how your CSR (Corporate Social Responsibility) efforts impact employees and clearly explain how they can be part of the program.  
Don't stop there though. Get them involved in coming up with CSR ideas they believe in, as well as developing and implementing the initiatives. A bit of corporate goodwill goes a long way in making employees feel like they can be part of something meaningful.
This was true for Advanced Micro Device (AMD)'s "green teams" – groups of eco-minded employees who work together on things like reducing waste in the cafeteria, saving energy, and saving water.
According to Tim Mohin, Director of Corporate Social Responsibility, AMD asked their green team members if being able to contribute to a cause while they're at work improved their commitment and level of engagement to their core job function and to the company? 96% of them agreed.
18. Anxiety Parties (Inspired by Google Ventures)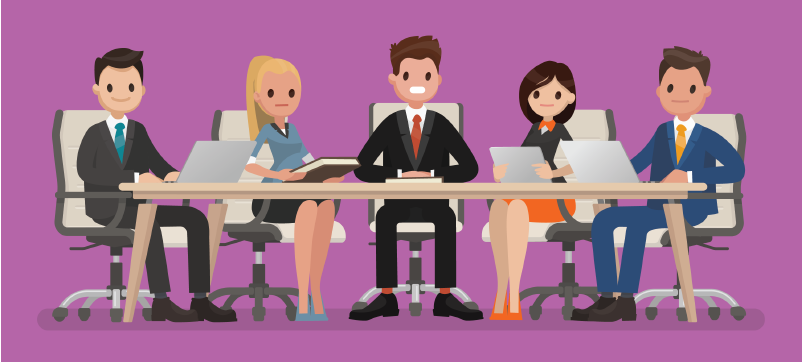 The design team at Google Ventures used the idea of "Anxiety Parties" as a form of feedback for teams that are tightly knit and follow a flat organizational structure. This idea can be used among team members who have high levels of respect and trust and are open to discussing their anxieties with each other.
An anxiety party is simply a meeting with fellow team members that goes like this:
Each team member spends 10 minutes writing down their biggest anxieties about their interactions with the other members, and then ranks them in order of severity.

Members then take turns to read their anxieties out loud and the remaining members will rate the person in a 0-5 point scale where 0 indicates "It never even occurred to me that this was an issue" and 5 indicates "I strongly believe you need to improve in this area".

For those anxieties that were given higher ratings, the team can discuss ways to tackle it.
This way, an employee can understand which of his/her anxieties is unfounded and which ones need addressing.
Dealing with anxieties helps build relationships at work and also increases a sense of autonomy within the individual as they are less worried and more focused about developing themselves and moving forward – all important dimensions of employee engagement.
– CheeTung, EngageRocket
19. Regularly Seek feedback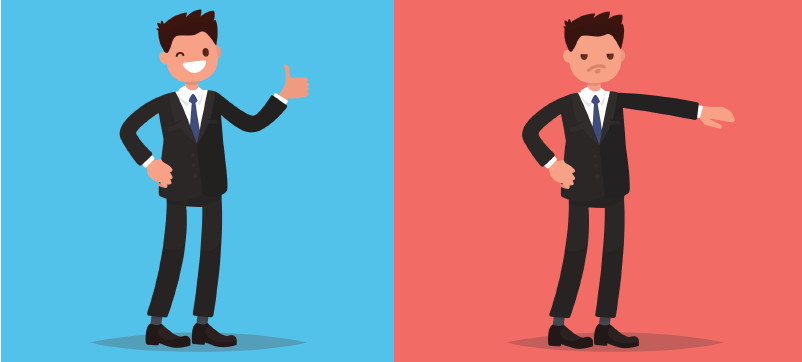 We are constantly giving feedback as leaders and it can be easy to neglect asking for it in return. But just like employees, employers need constructive comment on what is working and what isn't to evaluate and make change.
As one HR professional, Tracy Russell, put it in a recent blog interview among US local councils, it's about "developing a culture based on open communication so your employees feel comfortable to give their honest opinion and trust it will be actioned".   
20. Actively Promote Creativity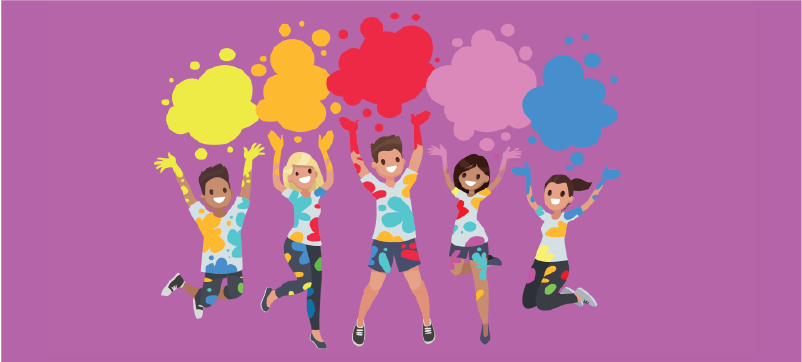 Make creativity a top priority in your management agenda. If timesheets are part of your company's policy, include a creativity code and advocate strongly for staff to use it. Turn brainstorms into games. Encourage your staff to take advantage of any resource the office has to offer to light a spark or launch a business idea.
Hitachi Foundation President and CEO, Barbara Dyer, says to help foster creativity, create an  environment in which it will flourish:  
All organizations have creative people and they should be encouraged. But there is an important distinction between welcoming the occasional out-of-the-box idea and cultivating creativity as an approach to doing business.
"Promoting a culture of creativity requires honing the skills of observation and invention – generally the purview of artists and designers – throughout your organization and aligning core systems to reinforce the creative process.
21. Random Acts of Fun (RAF)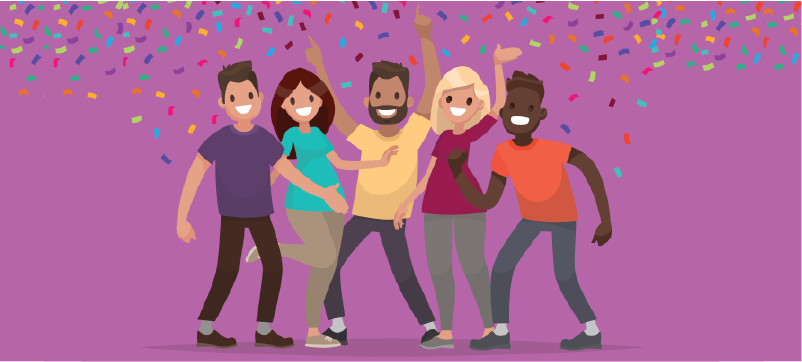 To complement group and individual recognition, it is sometimes useful to create a working environment that is just rewarding in itself.
This encourages people to want to come to work and spend time with each other, while also strengthening the loyalty they have to their team and company. This creates support for everyone in building a culture of spontaneity and fun.
To begin Random Acts of Funs:
Identify a handful of people who naturally would enjoy livening up the workplace. These would be your RAF officers.

Provide loose guidance on how often to spring these RAFs on the team, but leave it up to the RAF officers.

Let them use their creativity to come up with ideas. Examples could include (this has actually been done):

Walking around the office with a rubber chicken

Flying a toy drone around the office bringing sweets to random people

Bringing a guitar into the office and spontaneously breaking into song

Holding a fancy-dress potluck lunch.
Improving the relationships between colleagues and bosses through these activities enhances employee engagement and team loyalty.
– CheeTung, EngageRocket
22. Instill a mantra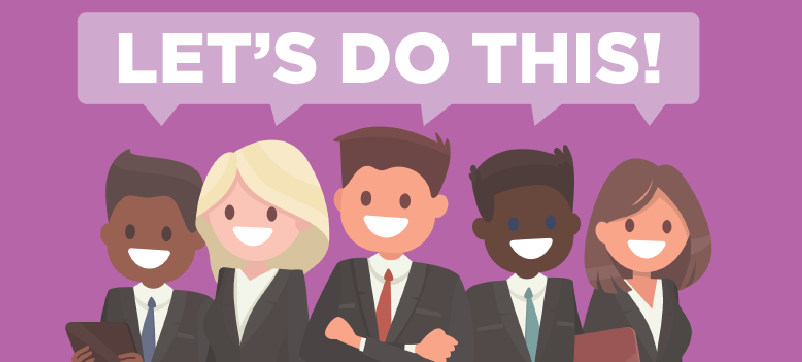 How can you engage people in 2-5 words? 'Kick the s#@t out of option B' if you are Facebook. 'Don't be evil' if you are Google.
Colin Mitchell from the Harvard Business Review explains that internal marketing helps your employees develop a powerful emotional connection with your brand and product. He says mantras help unite people under a common sense of purpose, which in turn increases motivation and engagement.
Stick your brand mantra on posters. Print it on t-shirts. Cry it out in meetings. But most importantly make it meaningful so it unites employees under its rally cry.
23. A tailored approach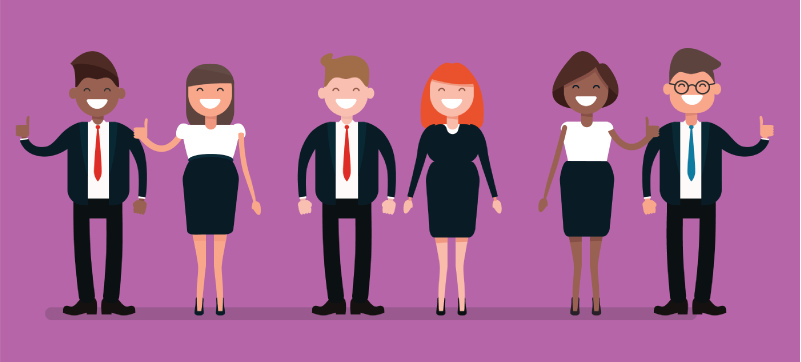 Take a leaf out of any marketer's book. If you want to influence and engage audiences, you have to segment and refine your target groups to ensure the messaging is specific and relevant.
Some companies have started using the same approach with the way they communicate to their workforce, recognising that employees are motivated by different factors.
Divide employees not only by their age and gender, but by their interests and specific wants and needs to create personalized solutions that resonate.
24. Positive reinforcement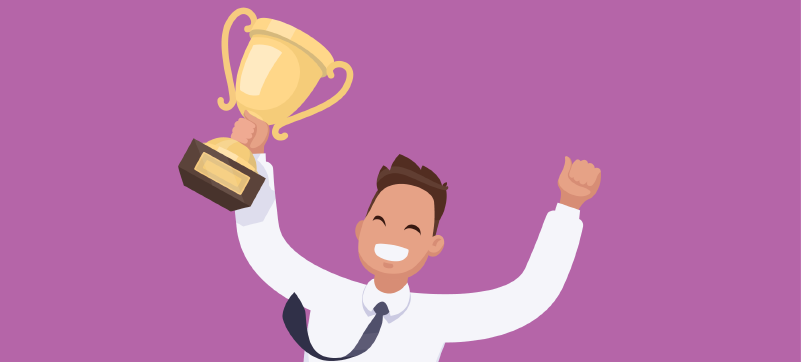 Build a culture of rewards. When your employees feel as though they are kicking goals on a daily basis their motivation to achieve will be higher. In fact, consistent studies have found that positive reinforcement is closely linked to employee performance.
Praise someone for finishing a task on time. Show you appreciate late nights with a day in lieu. Rewarding desirable behaviour will not only enhance your employee's self-confidence but strengthen motivation and productivity.
25. Start the Day with a Team Huddle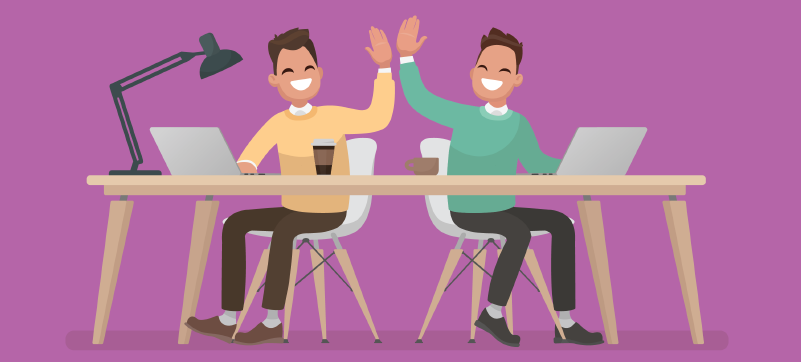 Many workplaces begin the day or a shift with a WIP meeting, but that doesn't mean you need to limit the topic of conversation to work-related affairs.
Use the team huddle to pass on important information, share a joke, quote an inspirational saying, or point out someone's achievements.
A team huddle also encourages a sense of unity and team spirit that always goes down well in the workplace. At PageUp we start the  day with a team 'stand-up' where we gather together for a rapidfire catch-up (10-15 minutes max) and share our wins, roadblocks and focus for the day. It's a great way to ensure all team members are being kept in the loop on daily happenings and is now natural part of our culture. 
– Deborah Mason, Senior Vice President, Global Talent, PageUp
---

26. Take Weekly Surveys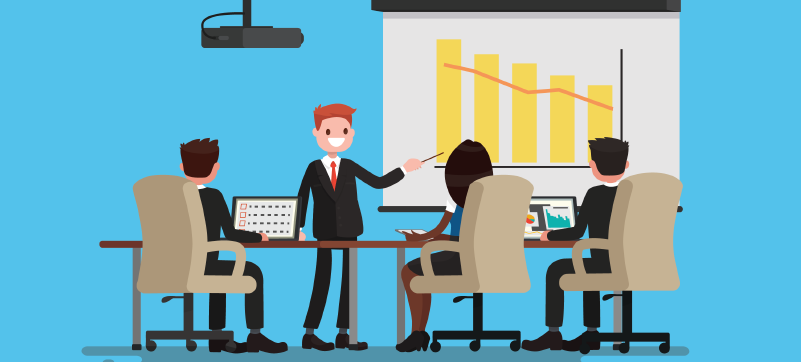 Rather than net promoter score, do this:
Designate one person — be it HR or elsewhere— as a legitimate "employee engagement tracking" employee.

Every week, send

a quick survey

to every single employee. The survey is simple. It asks:

Three things you liked this week about your job.

Three things you didn't like this week about your job.

This will not be anonymous, because confidentiality destroys accountability.
Let's say you have 60 employees and 40 of them each week fill this out. That means every week, you have 120 positive things from your employees and 120 negative things. In a month, you have 480 each.
Now do this: Go through those 480 good/bad responses and assign them out to broader categories, then department, then individual managers.
Now we're cooking. Here's what we've got:
Broad categories of things that are good and bad.
How departments feel about what's good and bad.
What employees are saying about their managers writ large.
This is legitimate, hey-this-is-how-people-feel information.
– Ted Bauer, The Context of Things
27. Permit a "Well" Day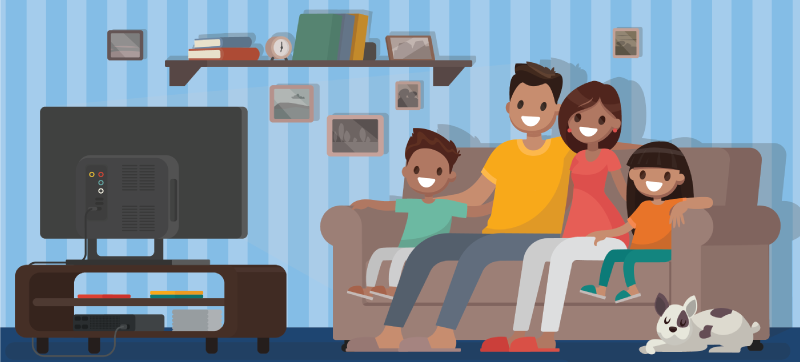 Everyone needs to take a sick day, but why not encourage your employees to take a "well" day if they've performed in a way that exceeds expectations? Many companies are reportedly discarding the traditional annual leave and sick leave system in favour of a pool of paid time off that employees can choose to use at their convenience.
Of course, this would have to be monitored carefully so the concept isn't abused. But it could be the perfect incentive for employees who find themselves working late into the night or on weekends.
28. Make the Small Successes Count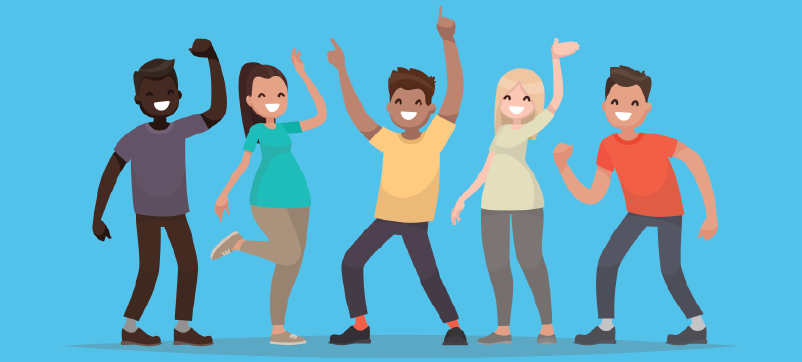 Really simple but amazingly effective tip: Encourage all your managers to make a point of saying 'thank you' to someone or some team once a day until it becomes part of what the organization does automatically. So easy to forget get to praise but be quick to criticize.
Be the place that rewards and celebrates success. Small celebrations at frequent intervals work better than making an overly big deal of it once in a blue moon. Staff really appreciate this as it is a recognition for their hard work and the fact that many went the extra mile.
– Nigel Paine, nigelpaine.com
29. Give and Receive Feedback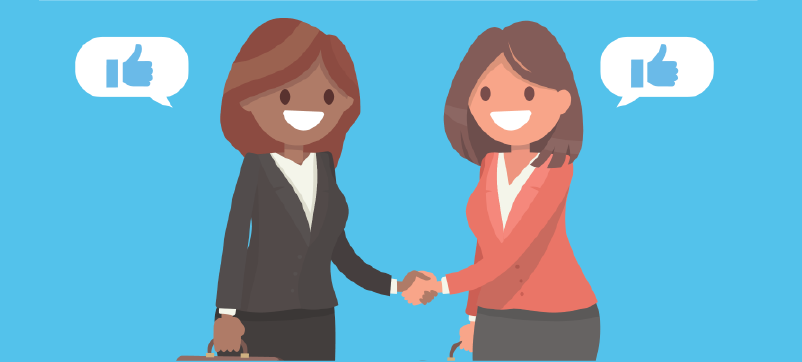 My employee engagement tip is to give and receive feedback. Even more importantly, lead by example and show how you, as the leader, give constructive feedback and handle constructive feedback yourself.
It shows both your humility and confidence, inspiring employees to follow suit and aspire to be like you. At the same time, employees feel great receiving recognition from you for even the small deeds.
– Elisa Ang, hoorah.io
30. Reimagine Performance Management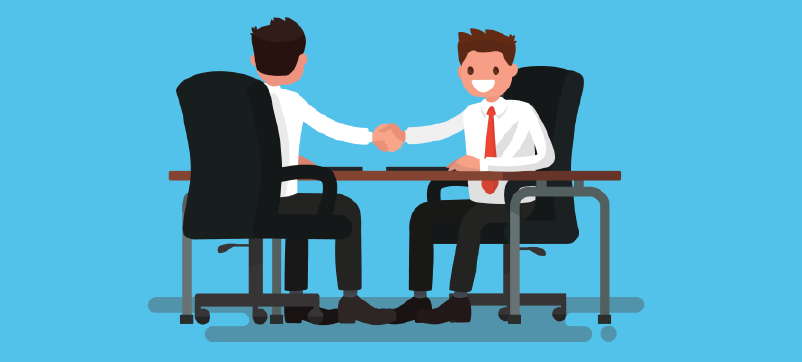 Numerous organizations have begun to abolish the annual performance appraisal due to suggested links to disengagement, however in many cases, this has also stopped meaningful feedback that is crucial to employee engagement.
The key here is to find the happy medium and accept that an approach that might work for one organization may not work for another – there is no 'best practice'.
The way to achieve the desired combination of productivity and engagement is by understanding the objective of the performance process and crafting a suitable approach. 
Rather than abandoning performance reviews, organizations should endeavour to reimagine performance management so that ongoing feedback, acknowledgement and development become the driving themes. Bringing these components together in a personalized experience will drive employee engagement
Organizations can consider:
Embedding pulse performance practices in business as usual that encourage regular feedback, ongoing discussions and agile alignment to objectives

Investing in leadership development by coaching managers in providing feedback and 'what needs to be done next' rather than rating past performance

Using multiple sources to collect and analyse data on an employee's performance and create a deeper perspective
By Rebecca Skilbeck, Head of Customer Insights and Market Research at PageUp
No More Excuses: Improve Your Engagement!
The pinnacle of employee engagement is the ability to tap into the discretionary effort of your team and this requires a genuine commitment to their professional and personal success.
Enable your star performers to thrive with the help of PageUp's Talent Management  Software-as-a-Service.
Let us show you how we can help, request a demo for a call back today!
---
Our Contributors
Elisa Ang
Elisa Ang is a geeky data enthusiast trying to make the workplace better and retain talent with a great feedback culture at hoorah.io.
Ted Bauer
Ted Bauer is a blogger and ghost-writer based in Fort Worth, Texas but originally from NYC. He has worked for brands including ESPN, PBS, McKesson, and Teach for America. His blog, The Context of Things, is talks about all things around leadership, marketing and the future of work.
CheeTung
CheeTung is the CEO of EngageRocket, an HR tech start-up that analyses employee feedback in real-time to advice you on how to manage your team better. He's committed to building better workplaces through people analytics.
Ross Clennett
Ross Clennett, FRCSA, BEc, runs Australia's' only live-hosted recruitment training programs for agency recruiters and leaders. Ross also blogs weekly about the recruitment industry, workplace leadership and more. Ross's commentary and blogs are frequently quoted by mainstream and industry-specific news organizations in Australia, New Zealand, the UK and the USA.
Mike Haberman
Mike Haberman is an advisor, consultant, speaker, teacher and writer in the field of Human Resources. He can be found at Omega HR Solutions.
Deborah Mason
Deborah is currently responsible for PageUp's global people strategy, including acquiring, developing, growing and retaining the company's global team. With 13 years of experience at PageUp, Deborah has generated a strong knowledge of integrated talent management solutions, operational and people practices, and the formation of strong client relationships.
Deborah holds a Bachelor of Business with a major in Business Administration from RMIT University and membership with the Australian Institute of Company Directors. She is also certified with coaching accreditations from IECL, Gallup and the Wiseman group.
Nigel Paine
Nigel Paine is an author, broadcaster, and coach, specialising in leadership, learning and technology and the link between them. He works with companies all over the world. You can check out his monthly TV programme, learningnow.tv, his weekly podcast, From Scratch, and his website, nigelpaine.com. Follow him on twitter @ebase and read his latest book Building Leadership Programmes That Work.
Todd Raphael
ERE Media's Editor-in-Chief Todd Raphael is in touch with talent acquisition leaders around the world and helps shape ERE's content and conferences.
Marion Robinson
Marion Robinson is responsible for spearheading global growth for PageUp in all its forms. She provides strategic direction across PageUp's client advocacy, partner alliance, marketing and brand-building programs, ensuring total alignment between them so as to deliver on the PageUp growth strategy. Leveraging a wealth of experience in client management roles across a range of industries including Banking, Human Resources and IT, Marion understands the daily people challenges facing clients first-hand. Her experience ranges from sales and marketing, change management, consulting and people development.
Prior to joining PageUp in 2007, Marion spent 16 years as a Global Account Manager working in North America, South America, Europe and Asia.
Rebecca Skilbeck
Rebecca is the Head of Customer Insights & Market Research at PageUp and is responsible for research in customer and market insights. She has nearly 20 years of experience delivering product, thematic and strategic human capital management research and thought leadership.
With a diverse background covering academia, strategic consulting and equity investment, she holds a Bachelor of Science with Honours, Master of Science, Master of Commerce (Management) and a financial industry qualification (CFA).
David Ulrich
Dave Ulrich is the Rensis Likert Professor at the Ross School of Business, University of Michigan and partner the RBL Group. He has published over 30 books and hundreds of articles on helping businesses win through leadership, organization, talent, and HR.
Sylvia Vorhauser-Smith
Sylvia Vorhauser-Smith is Senior Vice President at PageUp and co-author of the book, Cliffhanger: HR on the Precipice in the Future of Work. She is a regular speaker in the field of human capital management and neuroscience and drives research and thought-leadership at PageUp. She has more than 25 years of experience in corporate and entrepreneurial business environments, including positions as Head of Selection and Development at Westpac Banking Corporation and Human Resources Manager for Citibank Limited.