Posted on 12 Sep 2016
Is volume hiring an essential element of your talent acquisition strategy? It is common knowledge that it can be a time consuming and costly activity with the potential to do damage to your brand if it all goes wrong! However, as the pressure for large hiring volumes increase along with a need for speed, recruiting high-quality talent must still remain a priority! So how do you strike the perfect balance between volume, speed-of-hire and candidate excellence, that keeps managers, employees and customers satisfied?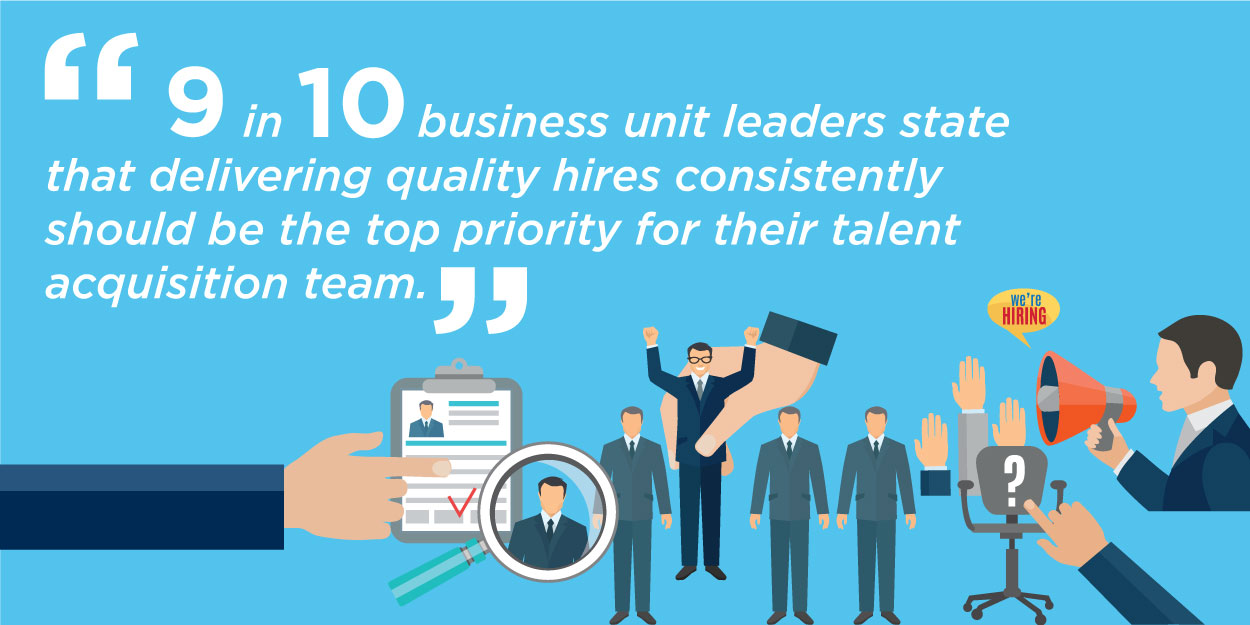 Here are four tips on how to get the equation right:
1. Make your talent acquisition processes simple
As the pressure heats up for high volume recruiting of employees, no one wants to get bogged down by the administrative tasks that take attention away from finding the best talent for the organisation!
The answer is simple – KISS. Keep It Simple, Stupid. You need to reduce the workload associated with volume recruitment to free up time and streamline process for efficiency. The way to do this: leverage technology for automated sourcing… This gives you the freedom to work more closely and engage with candidates, plus focus on targeted brand messaging, while the technology does the groundwork for you.
2. Ensure your Employer Value Proposition is well evangelised
Conveying a convincing Employer Value Proposition (EVP) is an important part of sourcing and engaging high calibre candidates. When it comes to high-volume recruiting, just being authentic and having an engaging company culture through recruitment marketing materials and at candidate touchpoints, isn't enough… We are operating in a customer review-led economy, so if you want to stand out, you need to stand up and highlight your EVP.
Social media powerhouses, such as LinkedIn and Glassdoor give organisations' the ability share their EVP message near and far, with the added legitimacy of coming straight from the people who know your company best. Keep in mind – you no longer have control over what's being said about your company or by who…
3. Deliver a high-touch candidate experience
The human touch is always needed in volume recruiting – you don't want to risk relying solely on technology and reduce your volume recruitment campaign to an impersonal experience for candidates. Whether you are recruiting for just one hard-to-fill role, or one thousand Christmas casuals, the success of your volume recruitment and getting the best candidates relies on high-touch relationships.
4.Harness recruiting analytics
Build a clear idea of skills you need to hire for, what is available and where to find them first… This will set up you up for success! But where can you find this information? It's in the palm of your hand already. You just need to leverage it! Access your people analytics to shed insight on previous recruiting achievements and disappointments to help find the right people.. From there, you are ready to build specific aptitude lists that qualify high-potential candidates.
Using data that's already at your fingertips will help reduce the time and cost of volume recruiting, whilst also increase efficiency in the pre-screening process.
But how do you achieve this? Give your recruiters the tools to deliver candidate experiences that are customised based on specific talent pools, positions and/or geographical regions.
Are you ready to start looking for the right system to manage your volume recruiting? Here are five features to look for in a recruitment management system:
Manage everything in bulk – Bulk manages communications, processing, and tagging of thousands of candidates at a time
Social and Mobile Functionality– Get your message out to candidates anytime, anywhere!
Automatcher – Deliver applicants who specific job requirements such as location and availability straight to hiring managers and recruiters.
Booking and Event Scheduling – Automated timeslot allocation for 1000's of applicants
Candidate Relationship Management – Engage and capture candidates, maximise referrals and keep new hires engaged through interactive on-boarding.
Having an efficient high-tech recruitment process in place, will lay the foundations for effective volume recruitment. However, to fruitfully acquire quality talent in large numbers at a time, organisations need to find the right balance between channeling technology and people analytics to optimise their recruitment processes, while deliver an engaging candidate experience.
This article was originally posted on Real Business.
---
References:
http://www.prnewswire.com/news-releases/cielo-launches-talent-acquisition-360-report-business-performance-in-jeopardy-as-recruiters-underdeliver-on-basics-300165553.html
http://resources.cielotalent.com/report-talent-activation-index-rsp.html