Posted on 29 Jul 2015
July 28th 2015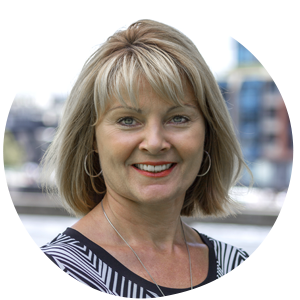 Written by Sylvia Vorhauser-Smith, PageUp Senior Vice President, Research.
This article was originally published on Forbes.
If you hope to have a chance with the youthful, talented job seekers in Southeast Asia, then you must remember one thing: mobile-enabled talent acquisition processes are a must-have.
The fact is candidates in the region are some of the most connected around the globe. An additional 194 million internet users are expected to come online in Southeast Asia by 2020, and mobile devices are in use at a significantly higher rate than the global average. Social networking, especially via Facebook, consumes vast amounts of time for young talent in this region.
Yet despite the ravenous appetite for mobile and social, our recent examination of career sites from 50 of the largest companies across Singapore, Malaysia, the Philippines and Thailand, showed that 90% do not have mobile-optimized career sites, and approximately three-quarters of the career sites have only basic functionality. What's more, 40% of career sites across Southeast Asia do not have a mobile-enabled online application process, creating unnecessary frustration and turning off a large number of candidates.
With so many companies challenged by sourcing high-quality candidates and competing for highly skilled workers, it is hard to believe that mobile optimization still lags. Yet it does. Knowing that a full 25% of job seekers will not even apply for a job if the career site is not mobile-optimized, we can only marvel at this gulf between candidate expectations and the reality of mobile talent acquisition practices.
Are You Ready?
Being mobile-ready is a competitive advantage when faced with a scarcity of talent and hard-to-fill positions. Is your organization ready to meet the expectations of this mobile-savvy workforce? If not, how can you get there?
First, it is critical to recognize that mobile optimization of a career site is more than just making it possible for candidates to apply via mobile device. The mobile candidate experience must be simple, engaging and frustration-free. For instance, pages should rotate both horizontally and vertically without affecting the content. Job seekers should be able to easily scroll through the career site's content using big buttons and clear calls to action. The user should be able to download any pictures and videos quickly and with ease. As with a desktop version, the site should not lead a candidate to dead-ends or redirect to sites unrelated to the recruitment experience.
Visit PageUp's HR research hub or HR trends and insights hub for the latest in mobile and talent acquisition technology news.