By: Andrea Culligan, Executive Director, Redii
Posted on 21 Nov 2017
Over the last 150 years, we have encouraged people to make or do more in less time.  Using a simple analogy, we have been asking people to build four cars in the space of three.  Show up at 9.  Leave at 5.  Take three weeks holiday a year.  Show up – and if you do the above – you'll get a bonus.  After 10 years, you'll get a gold watch.  
How engaging…
After 20 years, numerous companies still recognise their teams in this way – more stuff, less time – but expecting a different response. As business changes, companies now want their team members to tell them if they even need to build the car, but they still focus on the same methods that inspired them to do less. These archaic programs are not engaging the behaviours to be more or to say more, nor are they giving employees the space to achieve it.
I started my first business almost 20 years ago to the month. It was the first ever free email service in Australia.  Promoting primarily to university students, we offered free bandwidth and the ability to choose your own email name. Shortly thereafter, the dot.com crash had us pivoting and moving into publishing, and more specifically, the jobs board market where we were helping companies attract high quality candidates to their business authentically, clearly, and quickly.  
Over the next 17 years, we started an additional six businesses in both Australia and Canada – all focussed on attracting high quality candidates to well branded companies.  We spoke to thousands of HR directors and recruitment managers around the world, and they all faced the same problems. After they found top talent, they were not able to keep them engaged.  
This is now the #1 problem organisations face – keeping great talent as businesses evolve, shift, pivot change, and adapt.
The World Economic Forum has showcased the evolution of workplaces and how they've moved now into 'workplaces of the Heart'.  Workplaces have shifted from places of function to places of feelings as we automate most tasks and ask our employees to truly become "Humans at work".  We need people to feel, to think, to innovate, and to inspire.  This means inspiring behaviours beyond the car – beyond the specifics of time – and more the lateral space of mind.  
As we move into the workplaces of feeling over function, the most successful companies are focussing on the whole person.  They want people who tell them whether or not they need to build the car, and in turn have created recognition programs, work spaces, and wellness programs to support these environments.
A lot has changed in 20 years, but mostly it's our expectations that have shifted. Now is the time to align our expectations with our programs.  As the future of work shifts into feelings over function, organisations will need to focus on the whole employee in order to keep them engaged and on board.
---
About The Author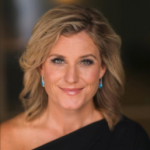 Andrea Culligan
Executive Director, Redii

An award-winning business owner and entrepreneur with almost two decades' experience, Andrea's knowledge and know-how spans not only industries and concepts, but also the globe. From branding, communications, media and publishing; to the worlds of distribution, logistics and dot.coms - Andrea's professional footprint is broad, yet detailed. She is a vibrant and authentic leader who inspires by example and is not afraid to make the tough decisions needed to propel a business to the next level. Andrea's passion is in helping people make better choices through powerful and authentic employer branding and employee engagement. If people are empowered to make the right decisions about where they work and who they work for, the outcomes are better for everyone. No matter the business nature or size, the question Andrea asks is always the same – "Are your people connected to your purpose?" When people feel connected to the business, both will thrive.