By: Sarah Forbes, Vice President of Asia
Posted on 23 Oct 2017
Employees hold the power in the Hong Kong hospitality talent market. Leading hospitality groups and organisations are all in pursuit of the same limited resource – the result is talented workers enjoy choice and opportunity.
Winning the war for talent is not enough. Employees have options and, in a tight labour market, talented individuals will vote with their feet.
According to PwC's CEO Survey, 85% of CEOs in Hong Kong are worried about skills shortage. It is no longer enough for organisations to create an employee value proposition at an organisational level. To engage 21st century hospitality talent, the connection must be with the individual! Which is why there is increased recognition that engagement matters – both, for driving a high-performance culture to deliver 5-star service and building a sustainable hospitality workforce for the future.
If you are wondering how you can stay on top of your talent management game, we have compiled a list of top tips for HR teams within Hong Kong's hospitality industry to unleash their workforce's full potential…
1. Find, Engage and Hire the Right People
We are operating in a candidate-driven market where the best and brightest talent are already happily employed. So, in a world of skills shortages, how do we get ahead in the hospitality game?
The solution is simple: proactive sourcing.  This is the skill of identifying, pipelining, and engaging with potential candidates before a job is even available.  It requires you to predict current as well as future recruitment needs of your organisation now. Whether it's for catering, front of house, event management or housekeeping, you need to invest in a broad range of strategies to actively identify and engage the right prospective passive candidates ahead of time. But what is a 'passive candidate' I hear you ask? A passive candidate is one that isn't actively looking for work at a given point in time, but may just be interested if the right job in the right organisation comes along. This is where you step in!
There are many tactics that can be employed to nurture and engage passive candidates to build strong talent pools for the future. One way to kick start your strategy is to ensure you have the right technology in place to support your efforts. End-to-end recruitment and applicant tracking software with Candidate Relationship Management (CRM) functionality can significantly help build talent pipelines, search more efficiently through talent pools, and track the different stages of candidates' processes to give the best possible candidate experience.
2. Create an Environment Where Engagement Flourishes
Engagement is about winning the hearts and minds of individuals. Hospitality businesses that understand this are starting to apply consumer marketing principles to their management of employees, giving them choices in benefits, creating a stimulating and engaging environment and applying targeted strategies to different business units.
If you are looking for way to engage and retain your hospitality staff, here are some practical ideas from Top 30 Employee Engagement Ideas from the Experts:
Spend Time with Your Team

– Improve leadership by getting your management team to spend time in each department of your business from; housekeeping to events management, to back house, to reception. This could be the difference between high performing teams and low-performing ones.

Tailor Communication Styles to Your Employees

– One size doesn't fit all. It is important to understand the individual needs of your staff so you can provide them with the right tools and support for them to perform at the top of their game.

Help your Team Network

– Encourage employees to bring fresh ideas and best-practice knowledge into the business. Ideas include bringing together teams from different departments for a workplace lunch or sending chosen employees to industry conferences or expos. Don't forget about the power of social media either!

Invest in Training and Learning Management

– By investing in professional development, you will foster a community of empowered individuals and reap the benefits when they eagerly put their new-found skills to the test.

Encourage Healthy Lifestyles

– Healthy minds lead to healthy business performance and productivity. Supporting health and wellbeing at work could range from offering discounted gym memberships to staff, to hosting lunchtime yoga classes in the office,
3. Develop Training Techniques that Stick
New trends in workplace learning have impacted the way employees expect to access training content on-the-job. It's time to move away from the one-size-fits-all approach towards personalised, targeted learning.
In a very short period of time mobile devices with internet connectivity have gone from being a luxury item to a necessity. Within the L&D space there is an increasing expectation by employees that they can access content anytime and anyplace via a mobile device. Jump onboard the mobile and personalised approach to build a culture of continuous, modern learning! This will help you attract, develop and retain the workforce you need to be deliver excellent customer service standards.
4. Streamline your HR
Cut back on the time and resources spent on administration by implementing Talent Management software that incorporates Recruitment, Onboarding, Performance, Learning and Succession Management to streamline your processes, support a culture of continuous learning and build a high-performing workforce to give a competitive advantage.
With a seamless Talent Management system assisting you to recruit, retain, develop and onboard top talent, you are empowered to understand and address turnover rates faster, optimise onboarding so your staff are ready to get to work quicker, improve employee performance with consistent training and manage compliance in one system.

If you would like to see how PageUp can partner with your hospitality business to provide a world-class SaaS Talent Management solution capable of delivering outcomes across the entire employee lifecycle, from recruitment and onboarding, performance, learning and succession management, then contact us today.
---
About The Author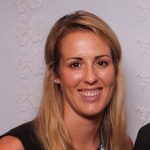 Sarah Forbes
Vice President of Asia

Sarah leads the PageUp Asia business, assisting clients to achieve organisational outcomes through HR Technology. Bringing more than 11 years of in-depth experience in the technology and human capital sectors spanning Asia-Pacific, US, and EMEA, Sarah now lives in Singapore and is responsible for driving PageUp's mission to connect people to their future through technology.