By: Alison Brady, Head of PageUp Talent Lab, PageUp
Posted on 27 Mar 2017
Creating a culture of innovation can mean re-imagining what "work" looks like. It could be a group of people chatting in the tea room or a pen-in-mouth worker, feet on the desk, idly staring out into space.
Innovation requires collaboration and thinking time – both of which would have earned a manager's ire in the past when "work" meant intense concentration and busyness.
It takes courage to come up with a new idea and it is so easy to shut it down, says Group Director of Human Resources at the Mandarin Oriental Hotel Group, Paul Clark.
It takes courage to come up with a new idea and it is so easy to shut it down …
If you shut down an idea that you know is not perfect, you may also be killing the nucleus of something greater that could have come from this.
Paul says he recently went to a forum at a large professional services firm and he was interested to observe people "thinking collaboratively" as he walked around the offices.
"You know, I haven't really observed people thinking before, but you could just see that they'd been set an assignment, a task, a challenge and there were just two or three people together and really looking at 'what if we could do this… what if we could do that' and exploring ideas," he says.
"I guess we need to learn from that type of thinking. How do we, in an organisation, create that way of thinking; give people the courage and ambition."
'Having a Go' Makes You Relevant
Metricon Homes General Manager, People and Business Improvement, Merril Hotchkin, says that sometimes people have to be prepared to ruffle feathers.
"There is a real strong sense of [it's] OK to have a go at Metricon, and if you fail, that's OK too," she says. Merril recalls a time when an employee came to her office, ashen-faced, because he'd had blowback from a senior manager for bypassing official channels to offer a new program to the manager's people.  
"He was looking at me as if I was going to fire him. He was quite frightened and I turned to him and I said 'congratulations, you have now become relevant. You've put your head up, you've stuck your neck out, now you are relevant'."
"He was looking at me as if I was going to fire him."
"If you have never got into trouble or never had any kickback, then you're probably not really doing much. You're not having a crack."
While there can be "please explain moments", it is not "doomsday", she says.
"In fact, usually people who do have a go are looked at very much as being future drivers of our business."
Let's Get Everybody Contributing
In an old industry, like transport, the challenge is to get everyone to feel a sense of engagement in innovation, says Nick Dickinson, Executive General Manager HR of Metro Trains Melbourne.
"We've got 5,000 people, 5,000 brains. Why would you only want a dozen of them making all the decisions? Let's get everybody contributing."
Nick says Metro Train's focus on encouraging innovative thinking has taken momentum: "I've got people right across the organisation, from junior through to senior, who will spruik innovation independently.  They'll actually come up and have a conversation with you about how they think they can fix something".
"We've got 5,000 people, 5,000 brains. Why would you only want a dozen of them making all the decisions?"
By way of example, he says two security staff freed up an hour of their time every day by changing how administration was completed. They are now putting that time into revenue protection, which saves "millions of dollars". The traditional railway culture would not have allowed those workers to use their initiative in that way.
"The style of management in the railway has always been command and control. We don't want to do that anymore. Instead it's about inclusivity," Dickinson says.
Is your organisation on a similar pathway? What happens when people have a go and ruffle some feathers along the way?
For techniques to get everybody contributing, download the Talent Lab eBook:
Cracking the Innovation Code: What is the Role of Human Capital?
---
About The Author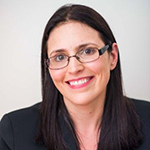 Alison Brady
Head of PageUp Talent Lab, PageUp

Alison leads PageUp Talent Lab and is responsible for research in the field of strategic human capital management. She has more than 15 years of experience delivering organisational development solutions, consulting and advisory services to a diverse range of companies. Alison is a Registered Psychologist with a Masters Degree in Organisational Psychology.