By: Alison Brady, Head of PageUp Talent Lab, PageUp
Posted on 22 Feb 2017
Getting the right people where they are needed sounds simple; at PageUp we term this talent mobility. In practice it is a task that confounds most leaders. Getting there may mean turning the concept of a job on its head.
You may be swapping staff with other companies, sourcing and training employees on behalf of your contracted third parties and rotating people out of jobs they do very well into roles they know nothing about.
Moving people around can involve short-term or project-based assignments, long range commuting and business travel, employee rotation into different roles and locations and virtual mobility (using technology to "beam" people in).
When Syed Ali Abbas joined the Global Fashion Group (GFG) as Group HR Director six months ago, every business under the company umbrella asked him to look at talent mobility as a priority.  
GFG is an online fashion destination for brands such as Topshop, JBrand, Tommy Hilfiger, MAX & Co and Nike. It comprises five companies, including The Iconic in Australia, and employs more than 9,000 people around the world.
"In every single company we have around the world, as well as the corporate headquarters, everyone said that this is an area we need to address in the sense of making it transparent, making it easy, and making it a good experience for the people involved," says Abbas.
Global Fashion Group is focused on "making [talent mobility] transparent, making it easy, making it a good experience for the people involved."
Abbas favours short-term assignments because he says three-year placements are expensive and are often (because of the speed of change) out-of-date by the time they finish and, anyway, most Millennials don't want to commit to three years with any company.
Stick Around to 'Eat What You Cook'
However, Aditi Madhok-Naarden, HR Director (APAC) for The Body Shop, cautions that people must be in place long enough to see the consequences of their decisions.
"People need to eat what they cook," she says, explaining that it is like a cook who leaves the kitchen before the dinner is burned.
"They need to be in a role or a market long enough to eat what they've made, digest it, see the consequences of it and then learn through it, because otherwise they don't learn and neither does the organisation benefit."
"[People] need to be in a role or a market long enough to .. see the consequences of it and then learn through it."
Aditi says she has never had a role of more than three years: "But I think three years are the minimum and, as you go higher in an organisation, it needs to get longer, not shorter."
"Anything less than two years is waste of time for the individual and the company, but I think the maximum time spent in a role is three to five years, depending on the role."
Co-Operate and Pool Resources
Getting people where and when you need them can involve co-operating with other businesses under the group "umbrella", says Abbas.
"The world is too complex and too big to do everything yourself. So, you have to be very smart about making alliances, making partnerships, sharing intellectual property, sometimes even going to open source and crowd source – and that doesn't just mean system stuff, it also means talent," he says.
"So it means being able to have people move within our own ecosystem of five companies and the corporate group and keeping the lines open with HR leaders in different businesses."
"The world is too complex and too big to do everything yourself."
Pooling resources within the group may mean, if there isn't a place available for a valued employee, sending them to another company or, perhaps, swapping them with someone who is useful right now, he says.
When employers see a looming talent shortage, sometimes they have to take matters into their own hands – as home building company Metricon did when it realised it was short 200 bricklayers to build 5,000 homes.
The builder decided to source and train bricklayers to provide qualified workers for its subcontractors.
Metricon partnered with Kangan Institute (TAFE) in Melbourne in a 10-week onsite training program for people who had no background in the building trade.
Metricon General Manager, People and Business Improvement, Merril Hotchkin, says the company is trying to target workers who were left without work when the Ford factories closed last year.
Many of our key trade gangs agreed to take on the trainees as subcontractors or apprentices.
"In fact, they overwhelmingly said yes because they've got too much work and they can't get it done quickly enough. There's opportunity for them to earn more money," says Merril.
Most employers grapple with the issues of getting the right people when and where they need them, but such problems can also present great opportunities for innovation. According to Merril, "Sometimes you innovate out of necessity."    
---
About The Author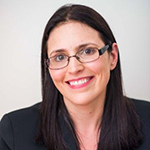 Alison Brady
Head of PageUp Talent Lab, PageUp

Alison leads PageUp Talent Lab and is responsible for research in the field of strategic human capital management. She has more than 15 years of experience delivering organisational development solutions, consulting and advisory services to a diverse range of companies. Alison is a Registered Psychologist with a Masters Degree in Organisational Psychology.