By: Alison Brady, Head of PageUp Talent Lab, PageUp
Posted on 02 Feb 2017
Technology has increased our choices; it has given us greater transparency, different expectations and a louder voice. The empowered consumer is a product of the digital age and this is creating waves in the business world. 90% of CEOs say that customers have the biggest impact on their strategy and over half indicate that their company's primary purpose is to create value for this key group of stakeholders1. As a result, we are seeing a shift from internally focused, transactional processes to human centred innovation and design practices.
What are the implications for HR?
The function is being challenged to follow suit and move away from the comfortable environs of processes and transactions to the more ambiguous field of experiences. This focus on customer experience requires HR to deliver awesome candidate and employee experiences, and equip workforces with the skills to deliver awesome experiences to their customers. The introduction of design thinking to replace process mapping is one way this is playing out.
Design Thinking and HR
Deloitte's global human capital study identifies design thinking as a key trend in 2016, with 79% of executives surveyed rating it as a priority. If you are new to this practice it is surprisingly difficult to find a meaningful definition online. Josh Bersin and his colleagues describe it as 'crafting the employee experience' in a HR context.2 Design thinking methods and techniques enable HR teams to shift their focus from processes and transactions to interventions that are based on enhancing the experience and productivity of employees.
Cathy Aboud, Director of People Transformation with global consulting firm Capgemini, has first hand experience using this approach to help companies innovate and improve their HR practices. She notes that employees in the digital age have higher expectations of their employers. Companies need to adjust their HR systems to better meet these expectations and make experiences as simple as they are in other areas of people's lives
Employees in the digital age have higher expectations of their employers .. Companies need to make experiences as simple as they are in other areas of people's lives.
Cathy explains: "Staff expectations are, 'Look, I can easily do anything on Google. Why is it so difficult for me to submit a time or expense report or do a performance review? Why is it so complicated?'" She believes that HR can deliver better solutions when they use design thinking to understand how people interact with core practices and offerings.
The Lens of Experience
Our research has identified several companies that are reshaping their systems and practices through the lens of experience. Merryl Dooley from Tabcorp, Edwyna Wilson from the Royal Women's Hospital in Melbourne and Patrik Ahlbom from Westpac Group share three very different examples with us.
All In for an Amazing Experience with Tabcorp
The gambling industry has seen significant upheaval in its business model in recent years – moving from primarily brick and mortar retail outlets to a significant proportion of online gambling – making the ability to innovate an imperative. At Tabcorp, Executive General Manager of People, Culture and Communications, Merryl Dooley, believes that her company's success relies not only on the innovative products and services it delivers, but increasingly on the innovative capability and adaptability of employees. As the organisation embraces a customer-centric philosophy, it is focused on creating an omni-channel experience across its venues and brands. Tabcorp is centring its efforts on the whole customer experience and providing ways for people to access gambling products in whatever way that they choose, whether it is on their mobile device, in a social venue or some intersection of the two.
As Tabcorp embraces a customer-centric approach, it is focused on creating an omni-channel experience across its venues and brands.
Merryl recognises that this level of innovation and change means that Tabcorp must ensure that its employees are sufficiently engaged and incentivised so that they want to work with customers in new ways. She puts forward their Contact Centre as an example of where a shift is taking place, with a transition from traditional 'length of call' metrics to measures of customer satisfaction and call quality. This is driving the right behaviours and giving employees autonomy to have better customer conversations.
Under Merryl's leadership, Tabcorp is extending this experience-centric approach to its HR function. Merryl says this is about thinking about the employee journey in the same way as the customer journey. The team is updating its technologies, processes and practices to foster greater flexibility and employee engagement. These efforts are being rewarded with improvements in company-wide diversity ratios and engagement scores.
People Come First at the Royal Women's Hospital
Despite operating in distinctly different environments, the Royal Women's Hospital in Melbourne is undertaking a similar customer-centric journey and implementing a new strategic plan that has its staff doubling down on efforts to put patients at the heart of everything they do. Edwyna Wilson, the hospital's Director of HR, describes how this patient-centered care strategy is translating to the employee experience.
"It's not only about your experience as a provider of care to a patient, but it's also about your experience of providing mentoring or coaching or just being a good work colleague within a large team," says Edwyna. "We are looking to employees to not only create exceptional experiences for patients but also to create exceptional experiences for their colleagues."
"We are looking to employees to not only create exceptional experiences for patients but also to create exceptional experiences for their colleagues."
She points to the sense of belonging, working together as a team and having each other's back as the primary reasons that staff cite for working at the Women's. This positive sentiment carries over into an  ability to provide optimal care and deliver exceptional service, so engaging people and encouraging these behaviours is of paramount importance. The hospital has introduced a core program, coined "Creating Exceptional Experiences", to support this.  
In the context of a traditional, hierarchical healthcare environment, one might expect to find it challenging to innovate. This is not the case for Edwyna. She sees the hospital's focus on "delivering exceptional experiences" as a perfect opportunity for HR to directly contribute to the strategic plan and look within the function to innovate their own practices. "We can't stand still. In order to be the best, we have to have continuous improvement, and isn't that innovation?" she says.
Westpac Banks on Innovative Recruitment Approach
As the candidate experience and advocacy manager at Westpac, Patrik Ahlbom is passionate about creating better candidate experiences and repositioning talent acquisition to help companies understand how important the function is to an organisation's success. "In five years' time, the companies that haven't course-corrected to understand how important relationships with candidates are, and how to utilise candidate information will really be suffering," says Patrik.
Despite a need for effective talent acquisition, he believes "we've reached a point of diminishing returns" in recruitment and it's time to break the current mould and innovate. According to Patrik, this will require companies to move away from laggard 'post and pray' approaches and piecemeal process improvements, and focus on making substantive changes that will better address future workplace needs. "I think talent acquisition requires something far more dynamic that invites people to the process in a more conducive manner. Then you can leverage their interest in your organisation to bring them in at a time when you need that resource," he adds.  
Internal recruitment functions have "reached a point of diminishing returns". It's time to move away from piecemeal process improvements.
Patrik believes that these changes must be driven through a candidate experience lens. If recruiters want to play a meaningful role in the business, he says, they have to become a lot savvier, smarter and nimbler in engaging with candidates in a meaningful way. Talent acquisition practices at Westpac are currently being transformed and candidate experience sits at the heart of these efforts. The function is tasked with attracting and delivering the talent necessary to create a world-great service company. Creating a holistic and consistent experience for candidates that is in line with market perceptions of Westpac is a key part of this.
Are people at the heart of your systems, processes and practices? We'd love to hear your thoughts about this 'age of experience' and the implications for HR.  
Footnotes:
Source: PWC, 2016, 19th Global Annual CEO Survey: Redefining business success in a changing world.

Source: Source: Deloitte University Press, 2016, Global Human Capital Trends 2016: The new organization – different by design.  
---
About The Author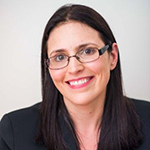 Alison Brady
Head of PageUp Talent Lab, PageUp

Alison leads PageUp Talent Lab and is responsible for research in the field of strategic human capital management. She has more than 15 years of experience delivering organisational development solutions, consulting and advisory services to a diverse range of companies. Alison is a Registered Psychologist with a Masters Degree in Organisational Psychology.