By: Alison Brady, Head of PageUp Talent Lab, PageUp
Posted on 19 Dec 2016
In today's digital age most of us consume vast amounts of information every day, often in bite-sized chunks. While this 'anytime, anywhere, instant' world brings many benefits, I'm a firm believer in the value of reading a good book.
I've received a number of book recommendations through the year and I intend to use down-time over the holiday season to read at least some of them. If you're keen to do the same and looking for inspiration, my 'top five' are listed below in no particular order.
Most of these books have been recommended by senior executives that participate in the PageUp Talent Lab research program and they all explore topics relevant to the future of work and/or HR. A couple of favourites that I read during the year and personally endorse are also included.
Wishing you a happy holiday season from PageUp! We invite you to share your reading recommendations on the future of work and HR in the comments below.
---
About The Author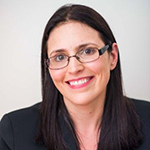 Alison Brady
Head of PageUp Talent Lab, PageUp

Alison leads PageUp Talent Lab and is responsible for research in the field of strategic human capital management. She has more than 15 years of experience delivering organisational development solutions, consulting and advisory services to a diverse range of companies. Alison is a Registered Psychologist with a Masters Degree in Organisational Psychology.