By: Alison Brady, Head of PageUp Talent Lab, PageUp
Posted on 12 Dec 2016
A public debate about performance management continues to play out in the media. This was fueled by companies such as Accenture, GE, and Deloitte overhauling performance management in an effort to increase its value and bring it in line with today's dynamic business environment. By opting to dispense with traditional performance management practices such as numerical ratings, these organisations threw up questions across the HR industry – to rate or not to rate? To review or not to review? More recently the tide has started to turn with other high profile companies such as Facebook coming forward to advocate the value of traditional performance management practices.
We turned to our PageUp Talent Lab contributors to explore their take on the subject and experiences implementing new performance management practices.
Perspectives on the Performance Evolution
Most of our contributors agree that we shouldn't throw out the baby with the bathwater – performance management is seen as a key lever to enhance organisational innovation and productivity. Doing so effectively, however, relies on continuous and open conversations, and leaders with the skills to have these discussions. Contrary to popular reports, this isn't new. In fact, according to Jim Nolan of Orica, effective leaders don't necessarily need a system at all, but a performance framework does tend to support the majority of the workforce. According to Jim, strong leaders will engage in productive performance conversations regardless of the system you put in place and ineffective leaders "won't do it even if you give them a great system." He says performance management systems "should address the 60-70% in the middle."
Effective performance management relies on continuous and open conversations … Contrary to popular reports, this isn't new.
While some aspects of performance haven't changed, others probably should. HR executives see a need to bring performance management into the 21st century and re-structure practices for today's business environment. Paul Birch of Transdev shares this market sentiment. He believes that performance management is a useful process to engender improved employee and business outcomes, but the tools used in many companies require a tune-up: "I don't believe we should scrap performance management as an approach, but I do think we need to … give managers and employees the tools for constant feedback because business is now so fast-paced and dynamic. I do think this idea of an annual episodic performance review is becoming redundant."
"I don't believe we should scrap performance management as an approach, but I do think … this idea of an annual episodic performance review is becoming redundant." – Paul Birch, Transdev
There is general consensus that one size doesn't fit all, but most HR executives that we interviewed agree on some common principles to enhance the impact of performance management:
Productive and meaningful conversations are more important than processes or systems.

We need to prioritise the employee experience – HR practices should be engaging and simple.  

Continuous feedback is critical, irrespective of whether formal reviews are part of your process.

Performance management practices should encourage teamwork and collaboration rather than competition.
Cases in Point – AMP, Foxtel and Ingham's
Many of our contributors are applying these principles to reshape their performance management practices. We asked Maxim Tambling of AMP, Cait Hayes of Foxtel and Raelee Hobson of Ingham's to share their recent experiences implementing new performance management frameworks:  
Maxim Tambling, AMP
AMP has reshaped their approach to performance management with the philosophy of always improving and performing together. The intent behind the change is to unite everyone around the collective continuous improvement of the organisation. Their new approach is based on five key performance promises: delivery of results; helping customers and colleagues; ensuring that you are contemporary or up-to-date on what's important to the organisation; always improving; and being accountable for your own development. AMP believes that high performance occurs as an outcome of all five of these promises.  
Maxim explains further, "You can't just say 'I deliver results' and then not be part of all of the others. You won't be truly delivering the top line results that we want unless you are constantly improving and unless people are accountable for development. Performance is all five of those promises interacting together at a really high level."
Ultimately, the organisation's goal is to drive a culture shift that is focused on achievement, feedback and empathy.
Cait Hayes, Foxtel
Performance management is undergoing a transformation at Foxtel. "When we said we no longer have to use that old [performance] system, it was the symbol of change," Cait shares.
Foxtel went back to the drawing board to design a model that was custom-fit for their unique culture. Starting with a survey of staff from many different divisions, Cait and her team gathered input on what employees wanted from their performance management system. Some of the themes explored through the survey, as well as workshops and executive interviews were related to feedback models, goal setting, transparency, technology and rewards. The outcome of the design phase has been a simple quarterly real time goal evaluation approach termed 'Quarter Time.' Different variants are being piloted and Cait anticipates that the final framework may not be a one-size-fits-all method: "I'm not sure we're going to have an exact replica for every employee, however we do know it will be an approach that will continue to grow with the business."
What will also be consistent across Foxtel is the measures of success: "We're really clear on the goals: individual and company performance, aligning all staff to the strategy, and engaging our staff. At the end of this program, if it has not met those three activities, it hasn't succeeded."
Raelee Hobson, Ingham's
As Ingham's made plans to update the company's performance management process, it kept one mantra in mind – keep it simple. The goal with the revamp, visibly championed by the Ingham's executive team, was to create a simple solution that would result in constructive performance conversations. This replaced a focus on filling out review paperwork on time. Raelee and her team created a framework and structure to help managers engage in effective coaching conversations, with a focus on keeping conversations positive and centered around opportunities for improvement.
"You have to be really conscious about thinking positively and giving positive recognition. I think people like that the intent is good," says Raelee.
At PageUp, we're interested to hear from other organisations that are transforming their performance management practices to support today's business environment, and invite you to share your story and comments below.
---
About The Author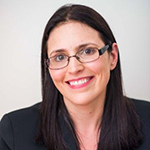 Alison Brady
Head of PageUp Talent Lab, PageUp

Alison leads PageUp Talent Lab and is responsible for research in the field of strategic human capital management. She has more than 15 years of experience delivering organisational development solutions, consulting and advisory services to a diverse range of companies. Alison is a Registered Psychologist with a Masters Degree in Organisational Psychology.