By: Alison Brady, Head of PageUp Talent Lab, PageUp
Posted on 05 Dec 2016
In business today, uncertainty is the only certainty. Forward-thinking organisations are developing agile workforces that can adapt to whatever the future may bring. Perhaps no industry experiences the challenges of our volatile, uncertain, complex and ambiguous (VUCA) world more acutely than public transportation. While most people point to Uber as the primary disruptive force in this sector, Paul Birch of leading Australian and New Zealand public transport company, Transdev, explains that this is just one of many. There's more to consider and plan for than the Ubers of the world and HR has a tremendous role to play in future-proofing for the industry's impending changes.
Paul points to a revolution taking place in public transportation that has been caused in part by the rise of on-demand vehicles; in part by mega-trends such as urbanisation and the advent of driverless vehicles. He notes that the population of Australia and New Zealand's capital cities and major metropolitan areas are forecast to increase dramatically in the coming years. Innovative thinking will be required to determine how the public transport infrastructure can address this growth. And while Paul doesn't believe that autonomous vehicles pose an imminent business threat, he does recognise that the industry is on the cusp of massive technology change – and Transdev and its HR function must be ready.
"There's a big wave of technology coming, which will have far reaching implications for us," Paul says. "For our organisation, we need to be ready and agile and adapt to those changes. My job, of course, is then to think about how that translates back into our human resources strategy. What do we need to do to be prepared, to be agile, to have the capabilities within the organisation and the resources to take advantage of the changes in our industry?"
What do we need to do to be prepared, to be agile, to have the capabilities within the organisation .. to take advantage of the changes in our industry? – Paul Birch, Transdev Click To Tweet
Armed with such a keen understanding of the forces impacting public transportation, Paul is well-positioned to help Transdev secure a place in the future of the evolving industry. The company's new centre of innovation is a first step on the journey to establish an agile organisation and workforce.  In order to be competitive, Paul says that a rolling three-to-five year business strategy is necessary that can adjust to changing market pressures. He also points to a need to employ two or three concurrent strategies so as not to "put all your money on one horse."
Transdev's HR Revolution
Transdev is implementing a series of HR initiatives that add up to a more innovative and diverse workforce. One example of this stems from the company's renewed focus on customer service in an effort to change the overall transportation experience. Customers, in Paul's view, "historically have had low expectations of public transport." 
What are the implications of this customer service focus? At Transdev, it has resulted in a complete turnaround in the organisation's recruiting efforts. Traditionally, the company recruited drivers with heavy goods vehicle licenses to operate buses, following up with customer service training to fill in skills gaps when necessary. Now, under Paul's direction, Transdev is turning that model on its head; recruiting people with strong customer service capabilities and then teaching them how to drive a bus. This new approach is simple but ingenious. It prioritises the behavioural skills that are typically more cost and time intensive to train and it gives Transdev access to a much deeper pool of prospective bus drivers, a population that has been in short supply.
"In our industry [this] is a complete revolution," Paul says, but it is one that can pay big dividends, especially in terms of creating a more diverse, innovative workforce.  
Another area of HR innovation at Transdev, particularly for a public transportation company, is a move towards more flexible working arrangements and rosters. Paul explains, "We're increasingly moving to a 24/7 public transport industry, which has implications and opportunities for flexibility. You have to create a flexible workforce that can operate under these changing conditions. There is a compelling commercial imperative."
Transdev is responding to this shift by transforming their recruitment strategy and introducing improved rostering technology. Moving to around-the-clock operations is also creating a requirement to change the way work is structured. Paul explains that the company requires increasing flexibility from people to staff this continuous roster, and people will rightly seek flexibility in return. His team is working to create employment conditions, policies and procedures in support of this.
When you partner flexible work practices with increased frontline discretion, the benefits can be amplified. Paul highlights a UK bus company by way of example. This organisation broke from tradition and implemented a flexible rostering approach, whereby a team of bus drivers was given responsibility for that bus and its routes, and tasked with organising their own rosters. The proviso: buses go out on time every day. The results were astounding with zero absenteeism and a highly engaged group of employees.
Workforce Agility Across Industries
Recognising and responding to changing industry conditions is not unique to Paul and his HR team. Fostering an adaptable and diverse workforce is of critical importance to many of the HR leaders in the PageUp Talent Lab community, including Katherine Hughes of Arrium and Melissa Wise, formerly of kikki.K. Katherine and Melissa shared how they have addressed the trends impacting their respective industries.
For Arrium, a major mining and steel company with operations around the world, recent times have been marked by tremendous change. The company entered into voluntary administration in April 2016, which led to restructuring and leadership transitions. At the same time, Arrium saw market expansion in its steel businesses. The result for employees? A lot of flux in a short timeframe. Throughout it all, Katherine and the company's HR team kept their sights on the future and started challenging old behaviours to instigate a culture and capability shift.  
The Arrium workforce has traditionally been male-dominated with a low propensity for innovation and change. Alongside the need for increased agility, a pending skills shortage is spurring the company's talent and diversity agenda. Arrium is set to lose deep technical skills and knowledge in some parts of the organisation due to an ageing workforce. Using a data-driven approach to assist hiring managers, the company is turning its talent strategy on its head to bring in new capabilities and diversity of thought to business critical roles. Similar to Transdev, they are starting to recruit based on attributes and capabilities to extend and reshape their talent pool. Katherine talks about removing barriers to entry for different segments of the workforce. She urges business leaders to stop "looking at like-for-like" and consider candidates that come from different backgrounds.    
"We're trying to challenge our businesses to think about what kind of talent is needed in order to keep the company moving forward. It's difficult to keep ahead of the game in this space when they're very much focused on volume and profit because of the current business climate. But who we're bringing in now is going to be crucial to what the business will look like in a couple of years," says Katherine.  
We're trying to challenge our businesses to think about what kind of talent is needed in order to keep the company moving forward. – Katherine Hughes, Arrium Click To Tweet
At stationery retailer kikki.K, the company's rapid growth led former Head of People and Culture, Melissa Wise, to focus on creating a flexible workforce that could be readily deployed into new markets. The company's internal mobility strategy sought to develop its local Australian talent in order to transition kikki.K employees to new locations around the globe. Core to this was a focus on defining what aspects of the culture were universal, and what elements should adapt to local expectations and business environments. This was a significant undertaking in a business where the culture had evolved organically to reflect the entrepreneurial spirit of its founders. Melissa and her team focused on defining behavioural expectations at kikki.K that reflected the strengths the company was built on as well as commerciality, which she says was becoming increasingly important as the company grows.
Embedded within the people strategy at kikki.K was a desire to deliver the balance and flexibility that modern workers need in a truly global environment. "I don't like to use the term work-life balance," Melissa says, "I think 'balance' is more appropriate in today's workplace." She explains that work fits into each person's life differently and echoes Paul's thoughts on the requirement for availability.  Organisations rely on people working different hours to connect across the globe. As a result, she says, it's important to provide people with flexible working options.
I don't like to use the term work-life balance. I think 'balance' is more appropriate in today's workplace. – Melissa Wise, formerly of kikki.K Click To Tweet
Are You Planning For A Flexible Future?
When the only thing constant is change, businesses must be able to take a holistic view of current market realities and future challenges. HR leaders that have a clear understanding of their changing business needs are best equipped to prepare for the future. But whilst the drivers of change vary by industry and company, flexibility and agility are becoming universal requirements. Our view across public transport, mining and retail businesses with insights from Paul, Katherine and Melissa is testimony to this.
---
About The Author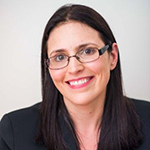 Alison Brady
Head of PageUp Talent Lab, PageUp

Alison leads PageUp Talent Lab and is responsible for research in the field of strategic human capital management. She has more than 15 years of experience delivering organisational development solutions, consulting and advisory services to a diverse range of companies. Alison is a Registered Psychologist with a Masters Degree in Organisational Psychology.