By: Alison Brady, Head of PageUp Talent Lab, PageUp
Posted on 21 Nov 2016
Innovation has become mainstream. It features heavily in corporate values statements and many companies are setting up innovation teams or bringing in consultants to help them create a culture of innovation. And while some may support these activities with the appropriate level of resources, many talk the talk without exploring what it takes to establish solid and lasting infrastructure for innovation.
Are organisations more invested in the idea of innovation than the ways to actually achieve this?
We decided to explore this further and ask our PageUp Talent Lab contributors:
When it comes to innovation, are organisations ready to make it a business priority?

Are they willing to devote the time and space necessary to innovate?

And what role must executives play in leading the way?
According to Raelee Hobson, Group Organisational Development Manager at Ingham's, Australia's largest poultry producer, organisations need to be comfortable with failure to embed innovation in their business practices. Employees need to be given the space to try things out and take a wrong step (or two) without fearing retribution or punishment. Raelee points out, however, that amid today's 24/7 cycle of social media and increasing shareholder expectations, failure is often not an option. In fact, in Raelee's opinion, a key impediment to innovation is often an aversion to risk, especially as it impacts a company's brand.
"With social media, if you fail or if you take a wrong step, then people will tell you and the whole world about it," says Raelee. "I think that puts increasing pressure on organisations and CEOs and makes it more difficult to actually allow risks to be taken."
If innovation is not an inherent part of the culture, Raelee says there needs to be a fundamental paradigm shift, driven by the CEO, which hinges on organisational redesign. Traditional hierarchical structures don't allow organisations to flex, collaborate and communicate enough to innovate. Raelee draws on learnings from neuroscience to emphasise how hard it is to implement such a large-scale change. Based on the way we are hardwired, she says, "the odds are against people changing what they currently do to something new." Success relies on a CEO and top leadership team that are "absolutely focused" on driving innovation and willing to explore disruptive solutions to achieve this.
… there needs to be a fundamental paradigm shift, driven by the CEO, which hinges on organisational redesign.
Indeed, Deloitte's Global Human Capital Trends 20161 report supports this view. 92 percent of companies surveyed ranked organisational redesign as their number one priority this year, reflecting a shift from established hierarchical structures to more agile ways of working.
Elizabeth Cameron (Liz), Head of People and Culture at a successful Australian IT consultancy, concurs, "To achieve something that matters and attain an outcome, there [must be] a shared intent, a process of problem solving and a supporting ecosystem in which the innovation occurs. Organisations need to be flexible enough to ensure decision-making and action on innovations whilst they remain relevant to meet or exceed market requirements." As a result, she says, "organisations will trend towards flatter structures and agile frameworks including increasing reliance on contingent workers or teams of workers." Liz envisions a future, fluid workforce where people come together to work in "troops" to deliver specific solutions or outcomes.  
"Organisations need to be flexible enough to ensure decision-making and action on innovations whilst they remain relevant to meet or exceed market requirements."
To establish an innovative culture, Raelee elaborates on the important role of leaders. She suggests that one of a leader's most critical responsibilities is to ensure that the company "walks the walk," especially when it comes to reward and recognition.  
"People will go where the money and recognition is. So, you have to structure your organisation to allow for failure, but also to reward and recognise it," Raelee says. "If you have leaders who are sighing and rolling their eyes every time you fail, then you're not going to get change. If your leaders themselves are not interested in innovation, then that's not going to trickle down to your employees."
"If your leaders themselves are not interested in innovation, then that's not going to trickle down to your employees."
She points to the importance of role modelling to help employees understand that it's not only okay to fail – it's expected. In her experience, innovative cultures turn failures into learnings. As Nelson Mandela once said, "Do not judge me by my successes; judge me by how many times I fell down and got back up again."
This willingness to accept failure in order to learn and innovate, however, comes with an important caveat: businesses must provide some padding within the organisation to allow people to make mistakes. This is particularly challenging during economic downturns when many companies are already lean and focused on what they can currently produce. They have no room for failure and therein lies the rub. During tough times, organisations need to find creative methods to make the space for innovation. Of course, that's if they are truly committed to it.   
At Crown Resorts, one of Australia's largest entertainment groups, the company has found a way to go beyond lip service and "walk the walk" when it comes to innovation. Shane Thomas, Group General Manager of Learning and Development, experienced this personally when he saw an opportunity to expand the company's award-winning learning centre to international students. Innovation is serious business at Crown. That's because their executives recognise the importance of identifying new revenue streams to remain competitive in an increasingly tight market.
With the introduction of Crown Innovation Labs last year, the organisation created a means for employees to put forward new ideas and receive the resources necessary to test them out and determine their viability. They describe the Labs as "incubators of innovation" that "bring ideas to reality" and fast track their development. When a worthwhile idea is submitted, a steering committee reviews a preliminary business case. If the business case is approved, then a team goes into an Innovation Lab to create a much more detailed proposal. The final step is a presentation to a funding committee for project and budget approval. The Innovation Labs will enable Shane to bring Crown College International to life, and to do so without the red tape that often creates a barrier to innovation in large organisations.  
Crown Innovation Labs are "incubators of innovation" that "bring ideas to reality" and fast track their development.
In the fast-moving technology industry, Liz Cameron has experienced different creative methods for investing in innovation. By way of example she describes a 2-day quarterly event akin to a hackathon that she has been a part of, where people can collaborate on new ideas and develop innovative solutions to real world problems. Here at PageUp we run a similar quarterly event called TuneUp. Karen Cariss, PageUp CEO, sees this as a reflection of the value that we place on zing – adding creative sparkle to everything we do! The success of these hackathons relies heavily on empowerment. According to Karen, "TuneUp gives people complete freedom as to what they can explore. So it produces incremental innovation but there's also quite transformational ideas being introduced."  
Beyond hackathons, Liz talks about how different types of projects can foster innovation throughout the workforce. She recommends that companies create job rotations into dedicated innovation streams or delegate work to give people learning experiences and the opportunity to explore different functional areas or projects. In turn this can bring a fresh perspective to current practices. In Liz's view, communication and collaboration are important conditions for innovation and this should extend beyond internal resources. Companies can foster collaboration in different ways, from focus groups and pulse feedback surveys to custom-built collaboration and innovation centres.
So, are you willing to invest in innovation?
Ultimately, the ability to innovate relies on an organisation's willingness to take a long, hard look at what it means for their business and determine whether a culture of innovation is a priority. Because, while it's easy to say that you want to be innovative or expect people to be innovative, the reality is that innovation often requires a payoff in short-term productivity levels. If a company does want innovation to permeate the entire organisation, then its CEO must be prepared to make the case to shareholders or other critical stakeholders for the padding and resources that are required to try new things and possibly fail. To cultivate innovation, it may be necessary for leaders to radically rethink existing structures and deeply ingrained cultural norms. Are companies ready to take that drastic step? Or perhaps the better question is – will you survive if you don't?
Footnotes:
Source: Deloitte University Press, 2016, Global Human Capital Trends 2016: The new organization – different by design.  
---
About The Author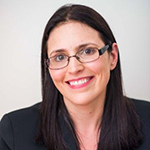 Alison Brady
Head of PageUp Talent Lab, PageUp

Alison leads PageUp Talent Lab and is responsible for research in the field of strategic human capital management. She has more than 15 years of experience delivering organisational development solutions, consulting and advisory services to a diverse range of companies. Alison is a Registered Psychologist with a Masters Degree in Organisational Psychology.