By: Patrick Sharry, Director, People and Decisions
Posted on 16 Nov 2016
Digital disruption is creating a burning platform for innovation in companies and industries worldwide. In this video, Patrick Sharry describes how it is transforming the corporate world, from displacing traditional business models and revenue streams to removing market entry barriers.
How can established organisations respond? Patrick offers two pathways forwards: (1) forecasting and bridging capability gaps and (2) taking small stakes in different ventures as you learn where your investments payoff.
---
About The Author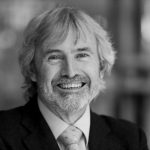 Patrick Sharry
Director, People and Decisions

Patrick has extensive experience working as a consultant in both the public and private sectors. His clients regard him as an expert facilitator and he is regularly called on to assist with complex problems and difficult situations that need an expert and reliable hand. He has taught at University level in Australia and the UK, and is currently on the adjunct faculty of the Australian Graduate School of Management. Patrick holds a Master of Science in Decision Sciences from the London School of Economics, Master of Education in Mathematics Education from QUT, a Graduate Diploma of Teaching and a Bachelor of Arts. Patrick is a Director of People and Decisions.