By: Alison Brady, Head of PageUp Talent Lab, PageUp
Posted on 10 Oct 2016
New innovations are changing our world, inside and outside the workplace. Innovative technologies. Innovative cars. Innovative services. For many companies, innovation is transformative, a complete 180-degree turnaround from the way things have always been done. Uber, Apple and Netflix have been lauded (or villainized, depending on the perspective) for displacing traditional business models and catalysing a movement that revolutionised industries. For other organisations, innovation is a much more incremental process akin to continuous improvement.
Oftentimes, innovation methods align closely with the industry. For instance, it might be expected that today's technology-centric organisations would take extreme risks to separate themselves from their competition. "Fail fast" tends to be the phrase used in these companies, reflecting an emphasis on testing new ideas and a willingness to make mistakes and learn from them in this process. Banking firms, on the other hand, might take a more moderate approach to innovation, relying at least in part on longer-term changes to systems and methods that have stood the test of time.
PageUp Talent Lab is conducting executive interviews to gain a deeper understand how innovation is being defined and actively pursued. This article shares insights from three HR leaders in vastly different organisations: Australia Post, Orica and TLC Healthcare.
One might assume that an organisation like Australia Post would define innovation as an incremental, continuous improvement process. As Australia's oldest continually operating organisation, this government entity has been delivering letters and parcels for more than 200 years. But it turns out that position is a far cry from Group Manager of Resourcing and Careers Rebecca Houghton's view.
"I think innovation is a step change," Rebecca says. "I don't think it sits in the bucket of incremental or continuous improvement. I think there's an element of radicalisation."
She points to the disruptions that TripAdvisor and AirBnB have catalysed within their industries as examples of how large, fundamental shifts can have the greatest impact on innovation. While Rebecca believes that technology helps with innovation, what it really comes down to at Australia Post is a deep understanding of what brings delight to the customer. As she sees it, figuring out how to deliver on human desires can happen through technology or it can be accomplished in an old-fashioned way, which she says is no less of an innovation for not being delivered via technology.
Meanwhile, at mining services company Orica, innovations are balanced by a safety-first risk management approach. When a mistake can result in lives lost, Jim Nolan, Vice President of Global Talent and Organisation Capability, says, there is no trade-off – safety must come before transformative innovation.
Jim explains further, "When you're in a cost constrained, changing environment innovation is key, however it needs to be managed correctly in conjunction with things such as cost control and safety."
Taking a hybrid approach to innovation, TLC Healthcare combines both incremental and transformational changes by promoting calculated risks. For TLC, trialling an idea with a smaller group first can help provide the proof necessary to bring the rest of the organisation along on a more expanded program.
There's room for both breakthrough ideas and incremental innovation.
"There's room for both breakthrough ideas and incremental innovation. The idea itself can be a big change because it's totally different from what's been done. But the implementation can be incremental to see if we can get buy-in. [The key to innovation is] that willingness to have a go, to take a risk and to see if it works," says Kerryn Dillon, Chief HR and Industrial Relations Officer at TLC Healthcare.
Establishing a Culture of Innovation
It is apparent that industry matters when it comes to how innovation is defined. But, what about when creating a culture of innovation? Are there common ingredients, regardless of industry, that result in a business environment that not only embraces innovation but encourages it at all levels?
It seems there are some principal contributing factors that are universal, no matter the industry:
1. Inclusiveness
The idea that innovation is becoming democratised – that innovation is no longer solely under the purview of employees in research and development but is really everyone's job – has given rise to a new business requirement. That is, inclusivity and openness to new ideas from every employee.
…the only people who really know our customers are the people who talk to them all day.
Rebecca likens it to removing the "ivory tower" culture and moving toward a two-way information flow with an equalisation between leaders and frontline workers. Now, leaders listen to and ask for ideas from the front line because "the only people who really know our customers are the people who talk to them all day." This cultural shift is enabling Australia Post to promote customer-centred innovation.
"If you want to be innovative, you've got to create an inclusive culture where the wacky person in the corner feels comfortable saying, 'Well, what about this?' A culture of inclusion actually will encourage innovation," adds Jim. "Diversity without inclusion is like giving me the best ingredients in the world and asking me to make a meal versus giving it to Jamie Oliver – it's pointless. You can have all the right people but if you can't get the most out of them then diversity is useless."
2. Communication
More often than not, clear and consistent communication is essential to establishing this inclusive culture that drives innovation within an organisation. At TLC, the shift toward a more innovative environment has occurred as a result of efforts to over communicate with staff, so that they feel valued and heard. Executives are also making an effort to be more visible to staff members, even walking the floors on a regular basis to talk to people and hear their stories. Through those walkabouts, employees have the opportunity to share ideas with senior leaders in a non-threatening way and without worry of a negative consequence.  
"It's about ensuring that our leaders are approachable and that our people feel comfortable and confident to make suggestions about how we might do things differently.  We want them to feel their opinions are valued.  Innovation can come from any part of the organisation and that needs to be encouraged and fostered".  
Jim points out the importance of using common language, training and methodologies to create the cultural glue within an organisation. In a large multinational company, this cultural glue helps to provide the structure that is necessary for people to communicate more easily, no matter where they are in the world. By breaking down the potential for communication barriers, companies can create opportunities for employees to innovate more efficiently.
3. Leadership
All of our contributors agree: A company's leaders play a key role – if not the key role – in creating an environment that is ripe for innovation.
If we think of innovation as being cultural, the biggest lever on culture is leaders.
"If we think of innovation as being cultural, the biggest lever on culture is leaders," says Jim. "So if you espouse that you want to be an innovative culture but the leader isn't encouraging it, rewarding it, recognising it, providing the right environment for it and getting out of the way, you're not going to have an innovative culture."
Case in point: The culture change at Australia Post is being driven primarily by a shift in the approach of its senior leaders. Rebecca says there is a new focus on senior leaders finding ways to better serve the front line because there is greater appreciation of the role of front-line workers in serving customers directly. Key indicators of a successful shift toward a culture of innovation have been improved connections between the front line and leadership, greater understanding of the organisation's strategic direction, enhanced visibility of innovative ideas at all levels and improved clarity of purpose.
Clearly, the role of human capital in innovation cannot be underestimated. Innovation thrives in a business environment that is guided by leaders who are open to new ideas and have established communication channels that allow those ideas to be shared freely and without judgment. In a VUCA (volatile, uncertain, complex and ambiguous) world, companies that can clearly define their innovation agenda and establish a culture that embraces innovation as part of its DNA have the potential to thrive.
---
About The Author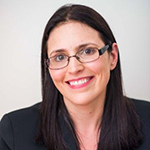 Alison Brady
Head of PageUp Talent Lab, PageUp

Alison leads PageUp Talent Lab and is responsible for research in the field of strategic human capital management. She has more than 15 years of experience delivering organisational development solutions, consulting and advisory services to a diverse range of companies. Alison is a Registered Psychologist with a Masters Degree in Organisational Psychology.