By: Karen Cariss, CEO and Co-Founder, PageUp
Posted on 05 Oct 2016
I recently had the opportunity to explore some of the big challenges and opportunities confronting business leaders and policy makers over breakfast at the Grand Hyatt, Singapore.
This was an AustCham event moderated by Rob Ward AM, and myself and fellow panellists,  Stephen Wyatt and Mohit Mehrotra, led a discussion on the future of work. Thank you to all who attended and contributed.
Most of you will be familiar with the forces that are bringing the future of work to the forefront of discussion and debate. Globalisation, digitalisation and changing demographics – namely an ageing population with longer life expectancies – promise to reshape our employment landscape. These themes set the context for our panel discussion, along with findings from a recent survey of 1,400 Australian employees conducted by Deloitte Access Economics. You can access the results of the survey here in a report by the Chartered Accountants Australia and New Zealand in collaboration with Deloitte Access Economics.
This research shows that forces of change and uncertainty are being experienced by individuals as well as employers:
We no longer expect a job for life.


Two-thirds of early career employees believe their jobs will fundamentally change or cease to exist in the next 15 years, with technology seen as the biggest driver of change.

Job mobility is likely to increase.


People expect to move around more in the future. 60% of employees anticipate changing role, industry or both in the next ten years.

Ongoing learning is a given.  


More than half of early career employees expect to pursue further formal education and nearly 20% of experienced employees intend to engage in future informal learning.

Views on retirement need to be re-set.   


On average, early career employees expect to retire at the age of 52; increasing life expectancies, retirement costs, and the smaller workforce suggest this is untenable.
The report explores implications of these findings for individuals, businesses and governments. For me, they are relevant on a number of levels – personally, as a leader in the HR technology market and as a business partner helping PageUp clients engage their future workforce.
Our panel discussion was far-reaching and explored a number of themes including learning, retirement, organisational design, and the impact of new and emerging technologies:
Is the "flipped classroom"

a solution to support ongoing learning needs?

How long will we continue working for (into our nineties?!) and how can employers tap the knowledge and experience of ageing or retiring employees?

What will emerging technologies such as blockchain mean for the future of HR?

How will organisational structures evolve to support more flexible working arrangements such as freelancing?
The axiom "change is the only certainty" holds but there is insight to be gained in posing these questions and exploring what we know today and what is possible. Herein lies the value of forums such as this one. Personally, I find it inspiring to work with like-minded people who are actively seeking to shape our future workplace.
PageUp Talent Lab is a thought leadership program addressing the future of work and HR implications. I encourage you to subscribe to the website and join our conversation.
Footnotes:
Report:

Chartered Accountants Australia and New Zealand, 2016,

The Future of Work: How Can We Adapt to Survive and Thrive?

Prepared in collaboration with Deloitte Access Economics.  

Definition:

"Flipped classroom is

an instructional strategy and a type of b

l

ended learning

that reverses the traditional learning environment by delivering instructional content, often online, outside of the classroom. It moves activities that may have traditionally been considered homework into the classroom."

https://en.wikipedia.org/wiki/Flipped_classroom
---
About The Author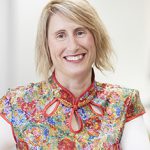 Karen Cariss
CEO and Co-Founder, PageUp

Karen Cariss is one of the founders of PageUp. Today, Karen is a key driving force behind the success of PageUp, setting the strategic direction of the company as well as overseeing internal activities to ensure synergy of all divisions. Karen's extreme passion for the company is evident in her work and attitude, which has been publicly acknowledged by being listed as 28th on BRW's Top 50 Female Entrepreneurs in June 2006 and winning the Ernst and Young 'Young Entrepreneur of the Year' for 2008 and the Victorian Telstra Womens Business Award in 2009.