By: Alison Brady, Head of PageUp Talent Lab, PageUp
Posted on 12 Sep 2016
HR leaders have the opportunity to drive systemic change through their talent management practices and establish a solid foundation for innovation to thrive.
Corporate learning and performance management are evolving to continuous feedback and development processes. These new formats integrate principles from design thinking and agile software development, and encourage people to experiment and learn iteratively.
Talent mobility strategies help companies reshape their workforce to align with changing needs and bring new products and services to market quickly.
How do your talent management practices contribute to – or constrain – innovation and workforce agility?
Sylvia Vorhauser-Smith interviews Alison Brady on this research focus in Talent Lab 4.   
---
About The Author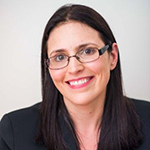 Alison Brady
Head of PageUp Talent Lab, PageUp

Alison leads PageUp Talent Lab and is responsible for research in the field of strategic human capital management. She has more than 15 years of experience delivering organisational development solutions, consulting and advisory services to a diverse range of companies. Alison is a Registered Psychologist with a Masters Degree in Organisational Psychology.