By: Alison Brady, Head of PageUp Talent Lab, PageUp
Posted on 29 Aug 2016
Innovation is moving out of research facilities to become an expectation of all employees. The democratisation of innovation – making innovation everyone's job – is the goal and new research from The Conference Board helps us understand how to achieve this. Their findings show that diversity of thinking is at the heart of company-wide innovation.
Nick Sutcliffe, Executive Director of The Conference Board, Asia and PageUp Talent Lab contributor, generously shares the CHRO implications of this research with us below. This paper is packed with insights and actionable outcomes. For HR leaders perhaps the greatest value it brings is a different perspective on diversity and innovation itself. Can we ramp up innovation efforts by extending our definition of diversity to include external talent? How can we shape the future workforce to support open innovation and receptiveness to new ideas?
Nick, personally and on behalf of Talent Lab subscribers, thank you for granting us permission to share this publication via PageUp Talent Lab.
INCLUSION + INNOVATION
Leveraging Diversity of Thought to Generate Business Growth
[CHRO strategic implications]
This publication was produced by The Conference Board. For further information, please email Nick Sutcliffe [Nick.Sutcliffe@conference-board.org].
Innovation is hard. Can diversity and inclusion make it easier? It is now widely accepted that diverse groups generate more innovative ideas than homogeneous ones. But diversity alone is an empty suit without an inclusive culture – one that values and actively encourages diversity of thought. New research from The Conference Board finds that it is really diversity of thought that contributes to better innovation outcomes, according to both diversity and inclusion (D&I) and innovation leaders. Views in these two functions differ, however, on how to get there.
Download this publication to keep reading.
---
About The Author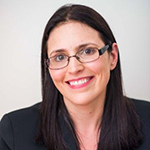 Alison Brady
Head of PageUp Talent Lab, PageUp

Alison leads PageUp Talent Lab and is responsible for research in the field of strategic human capital management. She has more than 15 years of experience delivering organisational development solutions, consulting and advisory services to a diverse range of companies. Alison is a Registered Psychologist with a Masters Degree in Organisational Psychology.