By: Karen Cariss, CEO and Co-Founder, PageUp
Posted on 22 Aug 2016
Talent Lab 4 is the latest in a series of thought-provoking research and thought leadership content produced by PageUp Talent Lab.  
PageUp CEO and Co-Founder, Karen Cariss, launches Talent Lab 4 and reveals the question that we seek to answer through this Lab:
Cracking the innovation code – what is the role of human capital?
The topics being explored in this Lab include:
DISMANTLING INNOVATION
The innovation spectrum: Innovation extends from evolution to revolution; from continuous improvement to breakthrough change. How do we define innovation? Are the big ideas the best innovations or does incremental improvement deliver more sustainable results?
Innovation vs risk: Uncertainty and volatility create opportunities and threats. How can business leaders balance the dichotomy between innovation and risk? What roles do values and leadership play in creating clarity and alignment?
CRACKING THE CODE
Creating a culture of innovation: Companies that create an innovation-focused culture reap the rewards. Fresh mindsets and innovative approaches to leadership, learning and performance underpin this culture shift. What strategies will deliver the greatest payback?
Workforce agility by design: Static and hierarchical organisational structures inhibit capability and speed to innovate. On the flipside, agile ways of working enable organisations to flex in response to change and deploy rapid innovation. HR is challenged to develop an adaptable workforce. Is talent mobility the new imperative?  
Embracing digitalisation: Organisations continue to lag in their application of social and mobile solutions. How can prolific consumer technologies be applied to reshape the employment experience? What are the implications of new and potentially transformative technologies for Human Resources?
Subscribe to PageUp Talent Lab and join our conversation.
---
About The Author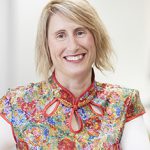 Karen Cariss
CEO and Co-Founder, PageUp

Karen Cariss is one of the founders of PageUp. Today, Karen is a key driving force behind the success of PageUp, setting the strategic direction of the company as well as overseeing internal activities to ensure synergy of all divisions. Karen's extreme passion for the company is evident in her work and attitude, which has been publicly acknowledged by being listed as 28th on BRW's Top 50 Female Entrepreneurs in June 2006 and winning the Ernst and Young 'Young Entrepreneur of the Year' for 2008 and the Victorian Telstra Womens Business Award in 2009.