By: Alison Brady, Head of PageUp Talent Lab, PageUp
Posted on 11 Aug 2016
What if the CEO, CFO, CIO, CMO became CHRO for one year? What would they prioritise? And how can CHROs make the most of their relationships with executive peers?
Different perspectives from across the C-suite offer HR new ways of thinking and working.
CEO lens
CEOs worldwide are prioritising a range of human capital strategies:
Cultural change to increase agility, innovation, and customer-centricity.
Workforce planning and management to mitigate talent supply risks
Improving organisational performance through goal alignment, agility and diversity.
Developing capability to drive innovation and meet increasing stakeholder expectations.
What will unlock the most value in your organisation? How will you measure business impact in the near and medium term? Dialogue between the CEO and CHRO at the level of organisational priorities is important to establish a strategic HR agenda.
CFO lens                                                               
CFOs are responsible for driving results and removing constraints to organisational performance. As talent becomes increasingly important to deliver on this mandate, Finance brings a strategic and analytical lens to human capital challenges. What are the gaps between future demand for talent and projected supply? What shortfalls pose the greatest risk? What are the costs and benefits associated with different talent investment options – buy, build and partner?
CFOs also have the potential to add enormous value as people analytics become more prevalent. For example, CHROs may benefit from partnering with their CFO to define an outcome-based scorecard that connects people interventions and data with business results.
CIO lens
Digital technology promises to transform HR and there may well be a lot for HR leaders to gain from tapping into the knowledge and experience of their CIO, from a deep understanding of the technology market to the implementation of enterprise-wide change. A different set of HR priorities emerges through an Information Technology lens:
Rationalising and consolidating HR systems; seamlessly integrating with other business management solutions.
Unifying workforce data.
Keeping abreast of emerging technologies and driving innovation in new workforce tools.
Identifying digital solutions to increase productivity and engagement.
Embedding transactional HR activities in business as usual.
CMO lens
CMOs are likely to bring a commercial perspective, analytical insights and consumer marketing techniques to the CHRO role and serve targeted and relevant 'product offerings' to employees1. Market segmentation and research techniques could yield additional insights beyond traditional HR methodologies. For example, criteria such as motivators and business contribution can be used to group employees and extract more value from customised talent management solutions. HR interventions are often tested via a pilot with one area of the business. Incorporating different market research techniques such as surveys, focus groups and tradeoff analysis could provide a deeper understanding of likely employee uptake and business impact1. Of course, marketing leaders are also experts in branding and differentiation, and this skill set can be applied to strengthen your employer brand, convert employees to brand ambassadors2 and sharpen talent attraction and retention strategies.
This post is an extract from the PageUp whitepaper: Organisational performance – how can HR move the needle?3
___________________________________________
Bremen, John M. and Davenport, Thomas O. The impact of consumer-driven HR. WorldatWork, 2014.
Skilbeck, Rebecca. Has the war for talent become a crusade for engagement? PageUp, 2016.
Brady, Alison. Organisational performance – how can HR move the needle? PageUp, 2016.
---
About The Author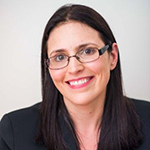 Alison Brady
Head of PageUp Talent Lab, PageUp

Alison leads PageUp Talent Lab and is responsible for research in the field of strategic human capital management. She has more than 15 years of experience delivering organisational development solutions, consulting and advisory services to a diverse range of companies. Alison is a Registered Psychologist with a Masters Degree in Organisational Psychology.