By: Kevin Wheeler, CEO and Founder, The Future of Talent Institute
Posted on 13 Jul 2016
HR can now arm itself with the technology to gather and analyse volumes of HR data. So are business leaders receiving the strategic workforce intelligence necessary to inform business decisions? Not according to futurist, Kevin Wheeler.
Whether it's a lack of skill, will or simply a disconnect between the language of HR and the language of business, meaningful information that leaders can apply to strategic workforce decisions remains hard to come by.
---
About The Author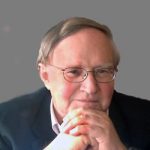 Kevin Wheeler
CEO and Founder, The Future of Talent Institute

Globally known as an expert on human capital acquisition and development, he is a much sought-after speaker, author, teacher and consultant. Wheeler is also the founder and Chairman of the Future of Talent Institute (FOTI) and a university professor on HR topics.