By: Nick Sutcliffe, Executive Director, The Conference Board, Asia
Posted on 30 Jun 2016
The debate continues about HR's strategic role in business planning. HR advocates claim HR should not only have a 'seat' at the table, but be 'setting' the table. Yet few CHROs can truly claim this level of influence.
Here, Nick Sutcliffe shares a surprising example of what HR's pivotal role is in one organisation and why this is so. Further, when HR fails to have impact, he identifies what the shortcomings are.
---
About The Author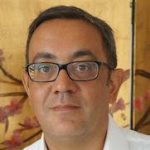 Nick Sutcliffe
Executive Director, The Conference Board, Asia

Nick spearheads human capital research projects across the region and has co-published numerous research reports on leadership, talent development and human capital practice, with a specific focus on India, China and ASEAN.