By: Kevin Wheeler, CEO and Founder, The Future of Talent Institute
Posted on 28 Jun 2016
In Kevin Wheeler's observation, today's HR is a perfect fit for the work environment of last century.
Consumer and employee attitudes and expectations have evolved dramatically and business has had to transform beyond recognition to compete and survive. Sadly, HR in most organisations is failing to even keep up, let alone lead.
People practices need to be pitched to optimise performance in the future. Kevin asserts that a mindset of experimentation and the agile adoption of new ideas and methods is the only way HR will elevate its perception and contribution to organisational performance.
---
About The Author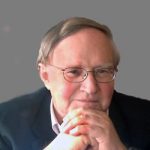 Kevin Wheeler
CEO and Founder, The Future of Talent Institute

Globally known as an expert on human capital acquisition and development, he is a much sought-after speaker, author, teacher and consultant. Wheeler is also the founder and Chairman of the Future of Talent Institute (FOTI) and a university professor on HR topics.