By: Rose Clements, Executive GM - People and Performance, Empired Ltd
Posted on 21 Jun 2016
Organisational performance is everybody's job – or at least it should be. It is the platform from which each function in the organization should address what needs to happen to enable, align with and execute on the business strategy. So says Rose Clements, a proven business leader with a generous side of HR expertise, who leads People Strategy and Culture Evolution at Sparke Helmore Lawyers.
An HR function needs to think more critically about the necessary ingredients that can bring HR's subject matter expertise and knowledge to the forefront of business strategy while at the same time scanning the environment for overlaps with other functions. Organisational performance for HR is not overly complicated, but it does require HR to reexamine its historical focus on inputs and efforts and instead focus on impacts and outcomes. As Rose explains, HR often gets embroiled in its own activity, instead of examining the "so what?" of its actions.
It does require HR to re-examine its historical focus on inputs and efforts and instead focus on impacts and outcomes.
For instance, HR hasn't fully embraced data analytics to the degree of other business functions, primarily because HR tends to see data analytics in input terms as opposed to business information, says Rose. Instead, HR needs to better understand how to extract a narrative out of analytics in order to make more robust, informed and future-focused decisions. While analytics often provide a rear-view mirror perspective, their real usefulness lies in the ability to extrapolate insights into where the business is going, what assumptions might be made in terms of the marketplace, the economy and the demography of the workforce and the types of skills and capabilities that will be needed for tomorrow.
While CEOs have expressed the desire for HR executives to possess this level of business acumen, Rose doesn't feel that HR on the whole has risen to the challenge. So she welcomes the introduction of a certification path by the Australian Human Resources Institute (AHRI), that will establish a standard of excellence for the profession. Rose believes a certified accreditation will begin to weed out the HR professionals who are not capable of applying a business context to human resources strategy.
"Senior HR people who deserve to be called CHROs are those who bring that strategic "systems thinking" perspective to everything that they do…. CHROs think about organisational performance in the context of business. They recognise that the organisation and the environment in which it operates is a complex, dynamic system," she explains.
Certified accreditation will begin to weed out the HR professionals who are not capable of applying a business context to human resources strategy.
Given this organisational complexity, Rose cautions against HR professionals who might fall into the "best practice trap" of trying to replicate an initiative that worked in one organisation under a different name at another company. Through her work at major corporations like Westpac, Microsoft, PricewaterhouseCoopers and now Sparke Helmore, Rose recognises the importance of bucking the status quo and diving deeper into the individual characteristics and attributes of the organisation that might make it receptive – or not – to grafting on an initiative that worked elsewhere.
One of these one-size-doesn't-necessarily-fit-all scenarios is performance management. And Rose, for one, is thrilled about the reinvention of the practice: "I've been very excited about the concept of throwing out the distribution curve and ratings and disconnecting the absolute timelines for performance and reward. I see traditional performance management systems as a hypocritical form of 'Hunger Games' where you say all year, 'let's work together and be team oriented,' but at a [certain] point in time, we are going to line you up against each other and we're going to distribute rewards in accordance to a judgement. That is really bizarre."
Traditional performance management systems are a hypocritical form of 'Hunger Games'.
In Rose's view, there is an opportunity to shift performance from being a retrospective evaluation of what an employee has done, to being a prospective conversation about what is possible and what the employee needs to do to be successful. This strategy will pay substantially more organisational dividends in performance, retention, engagement and productivity than the current system enables.
A critical prerequisite for companies looking to making this shift, she says, is helping managers to see themselves as stewards of talent instead of proprietors of talent. By instilling a growth mindset and focusing on skills like coaching and mentoring, organisations can help leaders understand the mechanics of their talent and their business and how to get the best out of those ingredients, rather than relying on the crutch of a traditional scoring system.
Instead of instituting a program like stack ranking, Rose highlights a system that Microsoft has in place that requires three conditions of evidence for high performance, which is to show how an individual is contributing to business results, how they have contributed to the success of others, as well as how they have learned from others. These three dimensions are equally weighted, so employees have to be involved and participative in order to show evidence of their high performance. Focusing on impact over activity, the program is aimed at creating the behaviours and attitudes that help a business perform at its optimum.
Ultimately, Rose notes, it is up to HR to focus on leadership development and culture transformation as key accelerators of organisational performance. To do this effectively, HR leaders must go beyond the reactive paint-by-numbers approach that has served them in the past and instead must create a dynamic, creative organisational environment where people feel compelled to bring the best of themselves to everything they do every day.
---
About The Author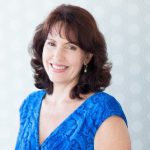 Rose Clements
Executive GM - People and Performance, Empired Ltd

Rose's experience spans strategic national and international HR directorships with Microsoft, PricewaterhouseCoopers and Westpac.