By: Nick Sutcliffe, Executive Director, The Conference Board, Asia
Posted on 14 Jun 2016
With the plethora of data available today to HR to formulate predictive workforce metrics, why do business leaders still believe the quality of business information emanating from HR fails to meet their needs?
Nick Sutcliffe takes a realistic look at what HR data is and is not. He highlights that the type of information HR needs to analyse and interpret is not 'rocket science', rather pragmatic business intelligence.
---
About The Author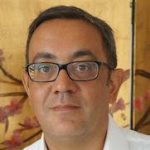 Nick Sutcliffe
Executive Director, The Conference Board, Asia

Nick spearheads human capital research projects across the region and has co-published numerous research reports on leadership, talent development and human capital practice, with a specific focus on India, China and ASEAN.