By: Brita Goodwin, ​General Manager, People & Culture - Retail​, The Just Group
Posted on 07 Jun 2016
Brita Goodwin, General Manager of HR for the Retail Division of The Just Group, has a different take on HR's fundamental role within the business than many other HR executives. She sees it as a foundational rock that supports business growth and organisational performance, rather than a primary driver of the business strategy. We recently asked her to expound on those sentiments:
What do you believe HR's role at the executive table should be?
I think HR has an enablement role. Our role is to drive the HR initiatives that support the business strategies. Every function has an element of ownership around delivering on that strategy. From a people perspective, we need to make sure that we're delivering what the business needs to get to its outcomes.
At the Just Group, we have lots of growth strategies. If you take one of our flagship brands, Smiggle for example, we are actively launching into new markets. From an HR perspective, we need to understand the strategy, what the business needs and the workforce capabilities. Do we need to bring in more resources or should we focus on up-skilling our existing people to take on more complex work so we can actually deliver on those growth strategies? HR needs to own and drive that.
Do you think HR sits equally with other functions – like Finance – that contribute to business strategy?
Particularly in the business that we're in – retail – HR is not seen as equally important as an operations function or a merchandise function. We need merchandise to sell to our customers. We need operations to run our stores. That said, HR is an enablement function and we're still very important. And, we'll maintain that importance as long as we're really aligned to the business operations. As soon as we try to go off on our own tangent that's not directly contributing to those revenue functions, we'll lose our relevance. We have to focus on what we can do to enable the revenue drivers –  that's why we are here.
So, what can HR do to contribute to organisational performance?
As an enablement function, HR's contribution is definitely around people capability – being able to get visibility of where current performance is, where the business needs to move to, and where the capability gaps are – and then work with the business to put strategies in place to bridge those gaps. Whether that's about growth streams or current performance and capability needs, that's where we play a really key part in terms of enabling the business to have the people to deliver what they need in line with the strategy.
Speaking of performance, there's a lot of noise about performance management right now. Some say it's disengaging and doesn't actually improve performance, so we should revamp the whole thing. Where do you sit on the topic?
I think there are some question marks around the traditional annual performance review and the value that it adds. I don't necessarily think you need to throw it out but I think it comes down to the business's expectations about what you do with that information and that individual. You have to clearly demonstrate to individuals and the organisation that it's a worthwhile activity and it does impact business performance.
For us at The Just Group, we have a very performance-based culture. We really focus on the conversations and are going to continue to focus more on those frequent conversations. I've spoken previously about intent before content. It's very much about saying to an employee, "We're here to support your performance, your recovery, your success."
With that performance culture and that focus on conversations, we actually get people asking for more feedback and measuring their own performance from conversation to conversation so they can see their progression. That then leads into the annual performance review process where we can clearly look at metrics that say, "Out of all those people that we've assessed as having really strong skills and capabilities, we've been able to promote this many or expand that many or involve many more in projects." We can quantify some of that work rather than just saying that we've done it, we've ticked the box and now we can shelve it away for a year. You need to be able to make it live data and have it feed what you need for the next 12 months, which we do from a succession planning perspective. We're constantly looking at that talent base and using that information to feed our needs as we grow and expand and have changes in the organisation.
Any last thoughts on what you think are HR's main opportunities to move the needle on improving organisational performance?
In HR we need to constantly evolve our strategy, actions and our approach in line with what the business strategy is. We need to be nimble, responsive and proactive to be sure that the organisational capabilities and resources are where they need to be because if the business needs to run, we need to give them the people that can run. As long as we can continue to play that part, give them more than what they need, and be able to phase up and phase down, all of those things are going to help the business overall.
---
About The Author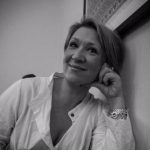 Brita Goodwin
​General Manager, People & Culture - Retail​, The Just Group

Brita has more than 11 years of human resources experience in a number of senior roles in major retail organisations in Australia. Brita joined The Just Group in 2014 as General Manager Human Resources for Retail, prior to this Brita was General Manager Human Resources of Jones the Grocer and held numerous senior human resources roles at David Jones.