By: Peter Forbes, Managing Director, Navigo
Posted on 31 May 2016
There is no shortage of data available when it comes to human resources – the real challenge is integrating disparate information to create meaningful insights that business managers can use.
Peter Forbes sees plenty of scope for HR to improve its use of people metrics and analytics technology. Despite clear demand from business leaders for HR to develop data-driven approaches, the mindset and capabilities of the majority of HR departments remain misaligned to this end.
With the technology now readily available for HR to build its analytics engine, there is no reason this gap cannot be closed.
---
About The Author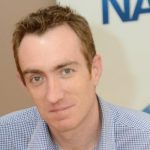 Peter Forbes
Managing Director, Navigo

Peter​ has over 20 years experience in the HR Tech industry, working in various roles and has worked on large-scale HRIS implementations for some of Australia's largest corporate and Government organisations. Peter is co-author of the annual Australian HR Technology Report, a survey on HR Tech trends and usage in Australia.