By: Yvette Montero Salvatico, Managing Director, Kedge
Posted on 26 May 2016
Fact: the past is no longer a reliable predictor of the future. What's more, many of the legacy practices that have carried over to today's workplaces are slowing progress down.
Case in point: functional silos once created specialisation that drove efficiency – predominantly in manufacturing environments where high efficiency underpinned productivity. In today's workplaces, many functional silos still remain, but instead of increasing efficiency, they create 'wicked problems'.
In second insight, Yvette points to the importance of backing systematic organisational changes with the skills and capabilities required to execute them effectively. Here, she cites the transformation of the performance management systems in many organisations, and questions whether the skills of managers implementing the change have likewise adapted.
Finally, how do you make learning stick in today's fast paced and demanding world? Learn, unlearn, relearn.
---
About The Author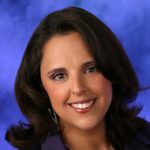 Yvette Montero Salvatico
Managing Director, Kedge

Yvette has over 15 years of corporate experience with multi-national firms such as Kimberly-Clark and The Walt Disney Company, ​where ​she led the Future Workforce Insights division, identifying future workforce trends and leveraging foresight models and techniques​.​