By: Brian Sommer, President, Vital Analysis
Posted on 05 May 2016
The stakes are increasingly high in business today and CEOs need to surround themselves with functional leaders that can see beyond the current challenges and prepare their organisations for the future.
For HR, that's a leap from what the function has delivered in the past and perhaps the best opportunity yet to rise and contribute significantly to organisational performance.
In his years of practice in executive and Board roles, Brian Sommer has experienced first-hand the impact of both tactical and strategic CHROs – in the digital world, the former just won't cut it.
---
About The Author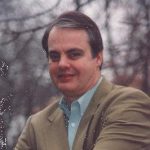 Brian Sommer
President, Vital Analysis

Brian is also the Founder TechVentive, an MBA university professor, and winner of the Software Advice's 2011 Authority Award - ERP Expert and the 2014 ERP Writers' Award.