By: Karen Cariss, CEO and Co-Founder, PageUp
Posted on 07 Apr 2016
PageUp CEO Karen Cariss shares her reflections on Talent Lab 2: has the war for talent become a crusade for engagement?
What is the link between business performance and engagement? Both empirical research and anecdotal feedback confirms this relationship.
The discretionary effort of highly engaged employees unmistakably ties to high performance and productivity outputs. It comes down to unleashing talent.
Management accountability for building an engaged workplace culture sits at the core of an organisation's ability to nail its business goals.
---
About The Author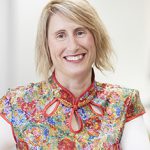 Karen Cariss
CEO and Co-Founder, PageUp

Karen Cariss is one of the founders of PageUp. Today, Karen is a key driving force behind the success of PageUp, setting the strategic direction of the company as well as overseeing internal activities to ensure synergy of all divisions. Karen's extreme passion for the company is evident in her work and attitude, which has been publicly acknowledged by being listed as 28th on BRW's Top 50 Female Entrepreneurs in June 2006 and winning the Ernst and Young 'Young Entrepreneur of the Year' for 2008 and the Victorian Telstra Womens Business Award in 2009.