By: Yvette Montero Salvatico, Managing Director, Kedge
Posted on 24 Mar 2016
Forever is a long time and the tradition of pursuing a job for life has evaporated in the new world of work. As it should – if we are to keep learning and personal growth fresh, agile and continuous.
New ideas come from diverse thinking and diverse thinkers. At Kedge, Yvette Montero-Salvatico refers to this as 'alienising' – if you asked an alien from another planet to solve an existing problem, most likely their approach and solution would be completely different to that coming from entrenched minds.
This diversity not only encourages new insights, but also inspires and engages the workplace.
---
About The Author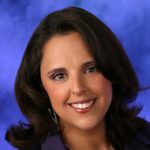 Yvette Montero Salvatico
Managing Director, Kedge

Yvette has over 15 years of corporate experience with multi-national firms such as Kimberly-Clark and The Walt Disney Company, ​where ​she led the Future Workforce Insights division, identifying future workforce trends and leveraging foresight models and techniques​.​