By: Kevin Wheeler, CEO and Founder, The Future of Talent Institute
Posted on 22 Mar 2016
As a strong advocate for the workplace of the future, Kevin Wheeler has some pretty clear ideas about what it takes to engage workers.
In measuring engagement, for example, Kevin sees the outcomes of engagement, such as reduced turnover and increased productivity as being the real illuminating metrics, not engagement or satisfaction scores.
Moreover, the biggest paradox in managing engagement is the part about managing. In the future, Kevin sees less and less of a role for managers with traditional 'control and monitoring' mindsets.
"Almost by definition", he says, "the more managers you have, the less engaged your employees are."
---
About The Author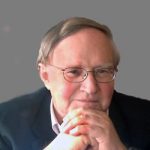 Kevin Wheeler
CEO and Founder, The Future of Talent Institute

Globally known as an expert on human capital acquisition and development, he is a much sought-after speaker, author, teacher and consultant. Wheeler is also the founder and Chairman of the Future of Talent Institute (FOTI) and a university professor on HR topics.